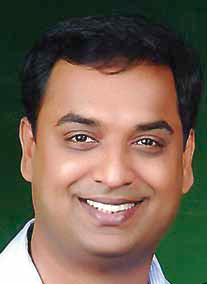 Sarath Anand Jupalli, Managing Director, Shivam Medisoft Services Pvt Ltd, shares his insights on the upcoming trends in HIS & HMIS in Indian healthcare
How do you perceive the market for HIS & HMIS in India?
HIS & HMIS market in India is picking up beautifully. Off course it still has time to grow to its full potential. Most of the midsized and mega-sized hospitals are using some or the other HMIS solutions as per their convenience and budget. With many hospitals opening every year the market is always there for the HIS vendors.
What is the size of this market? Who are the top players of this field?
In Hyderabad/ Secunderabad alone about 800 plus hospitals are there and in Andhra Pradesh about 3500 plus hospitals are there, with this figure one can imagine the comprehensive picture of HIS market in India. In due course of time every hospital has to digitised for better management. There are many players in this industry. We have achieved our presence in Andhra Pradesh, Delhi NCR, West Bengal, and Punjab where we are one of the major players in HIS Market.
What are the unique HIS/HMIS solutions you have designed for Indian healthcare?
Our HIS is unique because it has robust management capabilities. Our software is equipped with Objection Management System (OMS) which is specifically designed to control and improve the service quality of the hospital. Principally the concept is setting standards for each process of the hospital and allows the software to monitor it. Once the process is deviating from its standard then the OMS alerts the concerned authority that something is going wrong in the process for example if time taken for collecting a sample of a patient is more than 15 minuntes then system alerts the Assistant Medical Superintendent (AMS) about the delay immediately in form of SMS, mail, and pop up on screen. AMS then have to take action and report it to the system. A list of all objections rose in a day and action taken is mailed to CEO of the organisation automatically. This helps the hospital in setting right processes and monitoring is done by our OMS.
In technology front, what are the new developments have come up in this field?
Various companies use various technologies. We at Shivam are completely on JAVA based technologies with independent back end (Oracle,MySql,SQL Server etc). The benefit with this technology is that our software works on LINUX (free Operating System), so none of our customers need to buy any costly licenses. We are completely on open source facility. We even have dashboards in form of apps for Anroid and iPhone (iOS). So that hospital owners can use their mobiles to monitor their hospital operation even when they are out of the hospitals.
How much investment required to procure HIS/HMIS solution for a hospital infrastructure?
Investment always depends on the requirements of the hospitals. It is purely on the modules that opt for and processes they are looking to stream line. Our range of software starts from `50 Thousand for a small hospital to `70- 80 lakh for a big hospital. Many hospitals opt for step by step implementations i.e placing multiple orders in a span of 1-2 years and going for full computerisation.
What are the advantages the solution offers to the hospital caregivers?
HIS helps managing the hospital better.We can streamline every inch of hospital by putting in place the processes and linking them to OMS. We can control stocks (Auto Stocking System), Purchases (Auto PO System), Indenting (Auto Indenting with Auto Balancing System), Payments (Auto Journal and Auto Cheque System). If implemented properly then we can assure a complete stoppage of pilferages in hospital in form of money or stock and improved service quality.

Follow and connect with us on Facebook, Twitter, LinkedIn, Elets video