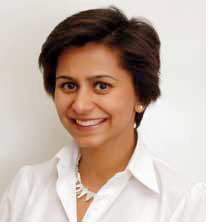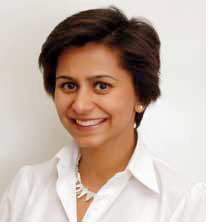 Dr Mallika Kapur,
CEO, NEXTGEN eSolutions believes the future for integrated HIS & HMIS solutions is hopeful in India, as the healthcare fraternity has matured and is looking to adopt better solutions.
What are the solutions you have devised for Indian HIS/HMIS market?
We have devised an ERP level HMIS, with a sophisticated EMR component " this is our flagship product, and is named Hospilogix. We have specialty specific EMRs as well, such as a cancer specific EMR Solution, and an MR product for Womens Health too. Weve rolled out our solution across 30 organisations (including some chain hospitals/ clinics), and have won over 150 orders for Hospilogix.
We also have a one-of-a-kind Cath Lab Solution, Cardiologix, which is installed at all the major heart centers – Medanta, Max Devki Devi Hospital, Prime Hospitals, Sir Gangaram Hospital, etc. Heartened by our success in India, we recently started marketing Cardiologix to the overseas market, and have seen a lot of interest.
We market our HIS products overseas as well, particularly the specialised Clinic Management Solution called Ambulogix, for which the Middle East and Africa are our target markets. We have recently developed Femilogix, which is a women health management solution with an IVF and aesthetics component.
We have implemented it in a number of cancer hospitals across India. We have another multi location web based product called Vointilogix, which is targeted at price sensitive diagnostic customers " this has just come out of beta testing, and we already have orders for it.
The pricing in the HIS market is very variable. At the high end of the market, there are HIS projects, which call for extensive customisation " these are usually priced in excess of `1 Crore. The majority of HIS contracts fall in the `20-40 lakh range depending on the size of the hospital, the amount of customisation required, the number of satellite centres and the integration requirements etc. Weve recently introduced a low end product for small standalone diagnostic centres, which is priced at under `1 lakh, and is sold exclusively through our dealer network.
HIS- EMR is our major business and we find ourselves getting new orders increasingly through referrals from our satisfied customers. Our customers are happy on two counts " one that our solution works, and we support it round the clock, and two, that our company is still around. To my mind, the key differentiator in this space over the last few years, has been the ability to survive.
What are the changes you have noticed in the market?
A lot of small and medium sized hospitals, who were not ready to adopt Health IT have now started rapidly adopting HIS solutions.
Earlier, it used to take forever to implement solutions in hospitals – at one location; it took us three long years to complete implementation. These challenges minimised, because both IT companies and customers have matured " our average implementation time is now under six months.
In addition, we offer SAAS solutions targeted primarily at clinics. We find that many customers, particularly those with some experience with our product at a previous location, are willing to try hosted solutions. We have now implemented our SAAS based solutions at many locations, such as at Primus Hospitals, Chanakyapuri and their satellite clinics. SAAS based solutions are more suitable for outpatient wards and clinics.
The need for integration is higher, with customers demanding integration with SAP, Oracle based financial management systems, and equipment.
This is an interesting time to be working in this space – it is a time of transition. 6-7 years from now you will see a major consolidation, with a handful of ERP HIS/HMIS providers, and the others will be niche solution providers.

Follow and connect with us on Facebook, Twitter, LinkedIn, Elets video