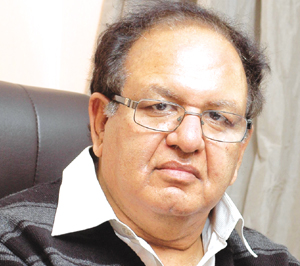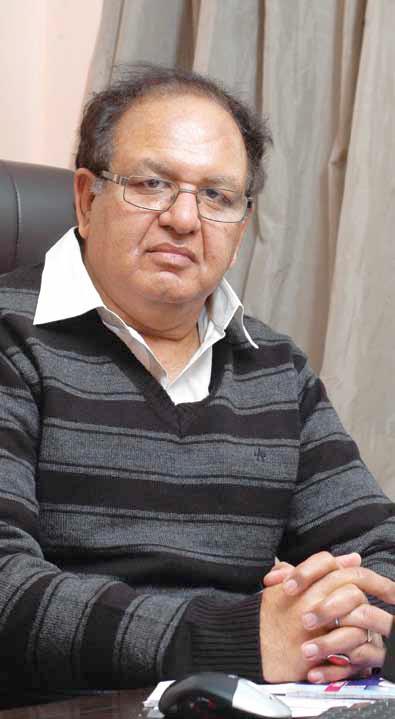 Dr N D Khurana, COO, Primus Hospital takes pride in saying, We emphasis a lot on medical ethics & transparency, a rare phenomenon in todays medical system. He speaks to Sharmila Das, ENN at length about the hospitals services
What has been your forte? Tell us about the hospitals primary objective? Who were the founding members of the hospital?
Primus Super Specialty Hospital, a state of the art 250 bedded hospital with 130 commissioned beds is located in the serene diplomatic area of the country. The hospital has come up as per vision of its Chairperson as well as mission set up by her.
Our vision is to establish a network of world class centres in healthcare by providing state of the art facility and creation of ethical, compassionate patient care through professional excellence. Our primary measures of success will be delivering a benchmark quality of medical services. Our organisation will be run by responsive, caring and efficient people with a never ending focus on service and medical excellence. The hospital commissioned initially as Primus Ortho & Spine Hospital in the year 2007 and has during the short span of five years not only excelled in the field of Ortho & Spine including joint replacement and complex spine surgeries but also diversified by including other Super Specialties to provide Multi- Specialty care to patients under one roof.
Primus Super Specialty Hospital (PSSH) is registered with DHS Government of NCT of Delhi and is NABH & NABL accredited signifying the quality standards practiced.
PSSH is catering to the medical needs of national and international patients and complying with all statutory requirements and follows all service delivery protocols. The Hospital has acquired state of the art technology and technical know-how as well as highly qualified and experienced faculty and support staff to put that technology into practice. The ethical practice and transparency are the prime concerns at Primus.
What are the medical services you offer?
The hospital is presently providing services in the following disciplines of medicine:-
Orthopaedics including Arthroplasty and Joint replacement under highly qualified and experienced Director Prof Dr Surya Bhan eminent ex- faculty AIIM with about 10,000 joint replacements to his credit.
Urology including andrology, reconstructive urology & kidney transplant by team of eminent urologists comprising Dr GSKochar, Dr HS Bhatyal & Dr SK Pal who are class apart in managing most complicated reconstructive urological problems refused from various centre of repute from India and abroad.
ENT including cochlear implantation. Spine surgery under Dr. Arun Bhanot, a highly qualified and experienced with specialised training in spine surgery at Wooridul Spine Hospital, Seoul, South Korea, Dr Bhanot has exclusive skill in performing dissectomies under local anaeshthesia with patient fully awake and making the miserable patients walk the following morning post operatively Department of IVF at PSSH, first one to acquire an embryoscope in North India under well known Gynecologist and IVF expert Dr (Brig) RK Sharma who is trainer of the trainers. Institute of Reproductive Medicine and IVF centre, a flagship in the field of infertility management and research has brought a new ray of hope in the life of infertile couples specially those who have not succeeded in their quest in earlier attempts elsewhere. PSSH has state of the art dialysis unit with 12 latest haemodialysers and highly skilled faculty and well trained support staff to provide round the clock dialysis services. Dental department under Padam Shree Dr Anil Kohli is an excellent set up for delivery of dental services and has got state of the art equipment including pentogram.
Department of Neurosurgery is providing excellent Neurosurgical services including GAMA radiations (under tie- up arrangements). Apart from above the hospital is having department of internal medicine, Paediatrics, Psychiatry and Clinical Psychology as support clinical services. To ensure delivery of quality medical care, the importance of support departments cannot be underestimated. Accordingly, PSSH has set up state of the art radiology, pathology, blood bank, ICU, & other supportive department with latest available high tech equipments and highly skilled manpower to operate and decipher the results which include from conventional X-ray unit to 1.5 Tesla MRI along with 64 slice CT scan unit, bone densitometry, mammography ultrasonography, color Doppler, C- Arm , PFT & electrophysiology. The department of radiology is having the availability of PAX system for digital transfer of the images at consultants desk.
Pathology lab has separate department of Biochemistry, Hematology, Serology, Microbiology, Electrophoresis, Histopathology, Cytology and all are equipped with latest high tech equipments with complete interfacing of all the equipments
In accordance with Vision of Our Honble Chairperson Achla Dewan Primus is not grown only as a single unit but has spread its wings beyond diplomatic enclave Delhi by establishing to satellite outreach centers at Ramesh Nagar and Dwarka respectively for door delivery of the services to those who need as well as one 100 bedded replica of Primus India in Abuja, Nigeria to serve the patients at their native place and avoid agony of their long travel in state of poor health to other countries.
Department of IVF at PSSH, first one to acquire an embryoscope in North India under well known Gynecologist and IVF expert Dr (Brig) RK Sharma
In this respect, what are you future plans?
Primus is striving hard to established similar centres in other countries of Africa where the health facilities are scarce. Primus ideology of maintaining ethical standards and transparency in patient management has gone a long way in providing satisfaction to the patients and it swears to continue abiding by the same to maintain Doctor patient relationship and faith of patients in treating institution which is the crux of Medical service delivery.
What are the modern equipments you have deployed in diagnosis and treatment?
The Heliophos D/KLH (1 tube)/FV 3000 x-ray unit provides the best image quality of digital images with rich contrast. BV Libra 9, mobile e-arm provides outstanding image quality at lowest possible dose. It has two monitors for image processing, review, archiving and display. Multimedia Mobile Siemens portable x-ray machine which facilitates easy accessibility in case of emergencies.
We have installed Siemens Somatom Emotion 64 Slice Configuration CT scan. That allows cutting edge medical technology with minimal life cycle cost. This equipment can reliably perform routine and advanced application like CT colonography, long range vascular CT, and ECG gated imaging of the heart. The machine carries finest diagnostic details, with the fastest speed and maximum efficiency with lowest patient exposure. CT angiography facilitates uation of spiral images and display of vessels, vascular anomalies, aneurysms plaques and stenosis.
Our radiology department is functional round the clock with equipments like 64 Slice CT, 1.5 Tesla MRI, High Resolution Ultrasound, Mammography, Bone Densitometry, Digital X-Ray etc.

Follow and connect with us on Facebook, Twitter, LinkedIn, Elets video