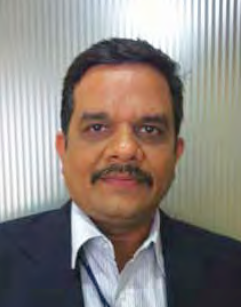 Established in 1950s, PD Hinduja National Hospital and Medical Research Centre, is a pioneer in bringing various state-of-art technologies and equipments to India. Mahesh Shinde, Director, IT, P D Hinduja National Hospital, talks to Nikita Apraj, ENN
How does technology help hospitals in providing better-quality services?
Technology helps hospitals in many ways. SMS based alerts help indicate status of payment, whether it is due or captured. It also helps patients to know about their appointments. They know when their appointment is due or updates if it is re- scheduled. They get information about scheduled operations and surgeries. Such points of contact with patient help facilitate alleviation of patient anxiety.
Providing a patient dashboard accessible from a kiosk in hospital premises and on Internet with features as customer feedback, patient education, rights and duties, average waiting time, access to customer care /other important phone numbers/email addresses; and authentication based access to Electronic Medical Records (EMR) (including investigation reports / clinical notes) empower the patient with a vital source of healthcare information.
A management dashboard with various utilisation and quality parameters dis- played and updated real time will help the respective supervisors / managers keep a check on all the parameters against their respective benchmarks. This will establish the necessary monitoring and control mechanism in place- which would ensure efficient and effective patient healthcare delivery.

What IT solutions you have implemented in your hospital?
P D. Hinduja Hospital has recently  deployed Picture Archiving and Communication System (PACS) to support the various modalities of our imaging department. Reporting for the images is being done with a speech to text soft- ware. Images are hosted on a private cloud- such that the radiologists have access to view the images from any lo- cation in or outside the hospital. We are coming up with an upgraded version of hospital information system that will have a lot of extended features for an enhanced patient experience- assisted by support technologies like SMS, smart card, mobile computing and GPS. Various other technology initiatives have been planned- that would be rolled out in the near future.
What role can mobiles play in connecting hospitals to patients?
Mobile apps can act as an extension of Hospital services. We launched our telemedicine programme in June 2007 to extend our healthcare delivery to the in- accessible, non-affording and underprivileged social classes. The set up comprises of an interactive video front with the voice output and polycom camera attached to a terminal for data transfer and net meetings, supported by Integrated Services Digital Network (ISDN) and IP lines.
We conduct online continuous medical education for doctors of different medical specialties and teach and train students to use telemedicine in effective ways. We offer expert ad- vice in almost all medical specialties through video conferencing. Complete report analysis can be done by online transfer of reports. We also conduct tele-health campaigns at remote sites for different specialities as a part of our corporate social responsibility.
Which state-of-the-art technologies and equipments are used in your hospital?
We were the first in Indian healthcare industry in acquiring various new technologies to provide quality service to our patients. P D. Hinduja was the first hospital in India to introduce Twin Speed MRI, a revolutionary technology in neurovascular and cardiology imaging. We also were the first to install Gamma Camera / PET scan that redefined treatment in cancer management, orthopaedics, neurology and cardiology. P D Hinduja Hospital had the first . Gamma Knife installed, a gold standard in radio surgery and a non invasive surgical tool – first such unit in South Asia. The hospital has always believed in quality healthcare for all and thus has been instrumental in acquiring the latest medical technologies and providing healthcare at an affordable cost to the needy.

Follow and connect with us on Facebook, Twitter, LinkedIn, Elets video