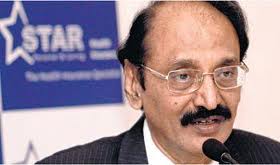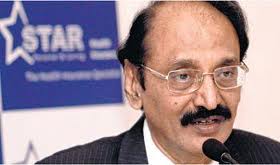 Star Health and Allied Insurance, backed by Sequoia Capital and ICICI Venture, is in talks with private equity (PE) players to raise funds.
A senior company official said Star Health was holding talks with four funds, including UK-based LeapFrog and BlackStone. The official added the dilution could be six-eight per cent.

Chairman and managing director of Star Health, V Jagannathan, said, We are looking to raise Rs 100-150 crore. But he declined to identify the investors.
Sequoia Capital has invested about Rs 140 crore in Star Health Investments (a special purpose vehicle floated to promote Star Health Insurance) for about 40 per cent stake, while ICICI Venture invested about Rs 130 crore for a 24 per cent stake in Star Health Insurance.
On an initial public offering, Jagannathan said, We will definitely go for listing. Currently, we are awaiting guidelines by the Securities and Exchange Board of India and the Insurance Regulatory and Development Authority. We always have a thrust on capital.
The insurers capital base stands at about Rs 438 crore, while paid-up capital is about Rs 278 crore. This includes foreign direct investment of 17 per cent (Oman Insurance eight per cent, Essa Abdullah Alghuair four per cent, while others hold five per cent).
Star Health, which reported growth of 45 per cent during the quarter ended June, expects 50 per cent growth in premium collection in two to three years.
The company collected premium of Rs 130 crore in the quarter ended June compared with Rs 91 crore in the corresponding period of the previous year. It has set a target of about Rs 1,000 crore from market premium in 2012-13.
The insurer had partnered the Tamil Nadu and Andhra Pradesh governments in offering healthcare policies to people below the poverty line.
However, the company has lost both the accounts, which had accounted for premiums of about Rs 1,400 crore.
In both the accounts, we could not be competitive in premium, said Jagannathan. This had taken a toll on the companys profit.

Follow and connect with us on Facebook, Twitter, LinkedIn, Elets video