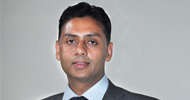 Evolution of India as a medical tourism hub has led to the demand for world class equipments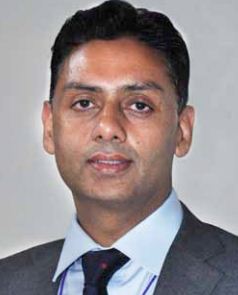 Dr Dharmendra Nagar
Managing Director,
Paras Hospitals
Innovative medical technology is an increasingly important driver for delivering efficiencies in healthcare systems.Despite consuming a low and relatively constant 2-5 percent of national health expenditure, between 2000 and 2008, medical technology has reduced hospital stay by an average of around 13 percent. This shift from in-patient to out-patient care provides substantial cost savings, as well as improved quality of life. Given the combination of Europes ageing demographic and the current economic climate, the value of these increased efficiencies cannot be overstated.
Commercialisation of healthcare is definitely good for our country. Being a developing country, the advanced level of treatment methods need to be adopted which will require higher investment. Thus, there will be vision to gain profit too.
Changing Medical Technology Landscape
Faster up-gradation of existing technology and global new product innovation
Evolution of India as a medical tourism hub leading to demand for world class equipments
Growing awareness amongst providers and consumers on advancements in medical technology
Improving healthcare delivery and financing
Increasing competition with the advent of large private sector healthcare providers
Medical technology innovation: Robotic surgeries (DaVinci S Robot Model), less invasive
procedures, better clinical outcomes, shorter recovery time, Miami Brain Suite.
As we all know that health is wealth, if one has better health then he can think of better earning. So it is directly related to our sustenance. Commercialisation means providing services for ones own sake and benefit. And since ours is a developing country, more than 80 percent population is still in lower middle segment; so in this situation even imagination of commercialization may make ill to any poor. Now a days, it is becoming very difficult for a common man to knock the door of private hospital for his treatment.
Healthcare extends beyond one person, one department, and one building. It is an active process that requires communication, collaboration, and decision-making-across care providers and care settings.
At Paras Hospitals, the patient information flow among the authorised caring team-enabling better collaboration, and more informed and efficient decision-making. We offer solutions that break down barriers to help, to solve problems, to improve patient safety, to strengthen the revenue cycle, and to improve patient care. We pursue innovation in operational processes, business models, services, organizational culture and products. For example, we would have dedicated funding to projects aimed at breakthrough-level outcomes.


Follow and connect with us on Facebook, Twitter, LinkedIn, Elets video