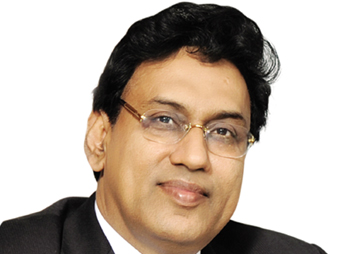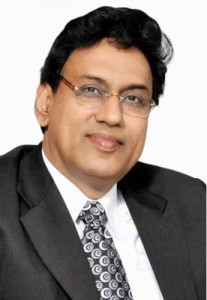 GS Matharoo has taken Adiva Hospitals to greater heights by installing the latest and most cuttingedge equipment and adopting strategic management decisions. In this interview, he talks about the innovative equipment and technologies being used at Adiva
GS Matharoo,Managing Director & CEO, Adiva Group of Hospitals

As CEO of Adiva Hospitals, what is your vision and strategy for growth?
In past, there has been a huge vacuum of organised chains of specialised nursing homes. We realised that and stepped into healthcare with the aim of filling this vacuum. These big set ups have a holistic approach but are focused on providing all kinds of services and tackling all medical needs. The big set-ups are losing on specific needs of the patientthey are not being able to give personal attention to customers needs. On the other hand the small nursing homes are person/doctor based and not organisation based.
More precisely they do not have the capacity to become an organisation or chain of nursing homes or professionally handle big business. Thus, with a combination of professional care of highest degree, the most experienced doctors, the latest technology and equipments along with personalised care, we plan to open 50-60 bedded super-speciality nursing homes all over.
What role is technology playing in hospitals?
Along with advancement, IT has played an important role in the definition of advancement of machines. Our operation theatre has advance care station, which is a clinically inspired, compact, integrated anesthesia care station that combines highly advanced anesthesia delivery, the very best in anesthesia patient monitoring, and information management. By combining these care elements with our supplies and services, we deliver an essential component of the integrated perioperative solution, anesthesia ventilation, electronic gas mixing, advanced breathing system (ABS), patient monitors, integrated solutions designed to enhance patient care and information at the point of need through web network.
What are the various technologies and facilities provided in the operation theatres of Adiva?
The OTs are equipped with latest equipments specific to each specialisation. OT complex is designed as per European standards with maintenance of air ventilation.The OT is equipped with electro hydraulic operating table and LED lights withmodular OTs. It has a logic 200 probesultrasound machine for ovum pick up and anaesthesia machine from Datex Ohmeda. The OT and the embryology lab and cryology room are made up of granite stone so that dust particles and micro organisms can be easily cleaned. The IVF equipment is of world class standard that include the K-system from Denmark. The K-system has inbuilt filters and a laminar flow to purify the air. The table can be heated up to 370C to maintain the temperature of the oocytes and embryo. Similarly, Endoscopy OT is designed to do all Laproscopic and Hysteroscopic procedures, both diagnostic and therapeutic. It has a TRICAM 3 chip camera with 19inch medical monitor from KARL STORZ with electro mechanical G1 Morcellator Rotocut. Hysteroscopy equipment includes Endomat for advanced hysteroscopic procedure and TCRE procedure. Electro surgical generator (Diathermy) force Fx from valley lab state of the art cautery machine. Anaesthesia is given by highly effective 7100 ventilator by AESTIVA 5 compact machine by DATEX OHMEDA. OTs have attached recovery room with Philips monitors on individual beds.
The Gynae OT has been designed by MGI specialist, OT makers of international standard. The OT is equipped with Hepa filters and laminar airflow with plan air ceiling. It has a control panel controlling ceiling lights, humidity and temperature, clock and telephone anesthesia pendant. There are remote controlled electro hydraulic OT tables with sliding top designed for C-arm image intensifier.
What are the innovative and new systems provided by the hospital?
With its comprehensive list of standard features, including the latest modes of ventilation, 72 hour trending of all settings and monitored patient data, loops with freeze and overlay capability, respiratory mechanics (static and dynamic), programmable nebulizer and built in SPO2, the iVent is the most versatile eICU class ventilator in the market. A compact electro-cardiograph which can be configured to patients needs for faster, more confident cardiac assessment and better patient care. Patients with acute, life-threatening conditions need the best possible care. The PROCARE Monitor
B20 provides a continuous flow of quality information to enhance clinical decisionmaking in acuity care areas. The B20 monitor is designed with advanced clinical measurement technologies for accurate and reliable patient monitoring.
In the operating room, the right illumination is essential for success. The latest newly designed Polaris 200/200 LED surgical illumination systems provide cool, shadow-free light during surgery. The steris OT lights complement this system. This is an Advanced Electro Surgical unit with Advanced Vessel Sealing capability. It is characterised by advanced energy based platform, minimum blood loss during surgery, least possible surgical time frame, safer and faster procedures and US FDA approved.
How do you keep yourself updated when it comes to neonatal Equipment?
The Phoenix Open Care System unit has two Warmers with in-built temperature control and oxygen delivery system for preterm babies. B Braun Syringe and Infusion Pumps are used because of poor swallowing capability and immature gastrointestinal functions, the small preterm and sick babies are not able to tolerate oral feeds well and require intravenous nutrition in form of fats and proteins. We have been using intravenous nutrition in our unit. Premature babies are prone to have intraventricular hemorrhage (brain hemorrhage) especially in first week of life.
To diagnose this and any malformationswe use Logix 200 portable Ultra soundequipment. Draeger Babylog Ventilatorsare being used to support babies withbreathing difficulty. Fischer and PaykelBubble C-PAP for minor breathing difficulties we use C-PAP which is a gentlerand better mode of ventilation is specificconditions. Bed side X-ray facility in thenursery gets the X-rays of the babieswithout any untoward delay.
OTs have attached recovery room with Philips monitors on individual beds. There are remote controlled electro hydraulic OT tables with sliding top designed for C-arm image intensifier
How do you plan to use IT to integrate all these systems to manage and support the hospital?
We use GE Wipro CARESCAPE Mobile Viewers, which display patients clinicalinformation in near real-time, enablingdoctors and nurses to make informeddecisions from virtually anywhere, anytime. Current waveform and numerictrend information is saved in an electronic format to provide a paperless workflowfor management of arrhythmia data.
The hospital has a HIS to achieve thebest possible support of patient careand outcome and administration by presenting data where needed and acquiring data when generated. It is especiallybeneficial at ambulatory (out-patient)point, hence enhancing continuity ofcare. Internet-based access improvesthe ability to remotely access such data.Decision support system for the hospitalauthorities for developing comprehensivehealth care policies is set up. This leadsto the reduction of adverse drug interactions while promoting more appropriatepharmaceutical utilisation. Enhanced information integrity, reduced transcriptionerrors, and reduced duplication of information entries is observed. Telemedicineis an exclusive feature implemented forconsultation from various specialists.

Follow and connect with us on Facebook, Twitter, LinkedIn, Elets video