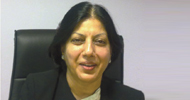 Modern neonatal intensive care involves sophisticated measurement, says Dr Neelam Kler, Hony. Senior Consultant and Chairperson Neonatology, Sir Ganga Ram Hospital.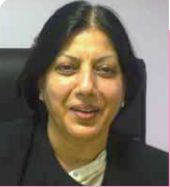 What kind of role is neonatal equipment playing in healthcare today?
Newborn babies are born with immature organs which are in developing phase more so in preterm babies (born early). Hence at times sick term and preterm may need technological assistance for basic body functions like feeding, breathing and maintaining temperature. Today, there is rise in the popularity of technological advances used for special care of infants. New techniques and instruments are now playing a major role. An incubator is an apparatus used to maintain environmental conditions suitable for a neonate (newborn baby). It is used in preterm births or for some fullterm babies, who are really ill. Modern neonatal intensive care involves sophisticated measurement of temperature, respiration, cardiac function, oxygenation, and brain activity. Such healthcare equipment needs special modification for serving the cause of small babies, whose bodies are tiny and immature. Adult ventilators, for example, can damage babys lungs and gentler techniques with smaller pressure changes are devised. Remarkable technological advances over the past two decades have brought dramatic changes to the neonatal intensive care unit.

What are the innovative neonatal equipments available today in the market.
A premature baby, who has not completed 37 weeks of gestation period, will be of low weight. To give them and atmosphere of a mothers womb, and maintain body temperature, the infant is placed in specialised warm bed incubators. Many infants may have difficulty in breathing and difficulties due to the lack of biochemical agents in the lungs called surfactant, which prevent the lungs from collapsing. Treatment involves one or more of the following: supplemental oxygen (through an oxygen hood), use of a respirator (ventilator), continuous positive airway pressure, endotracheal intubation and in severe cases, doses of surfactant.
The artificial respiration (ventilation) provided in severe cases can cause damage to the lungs due to high pressure and use of oxygen. A lot of sophistication has occurred in technology and methodology of ventilating these tiny babies to prevent damage to lung. Microprocessor-based mechanical ventilation has replaced time-cycled, pressure-limited, intermittent mandatory ventilation with almost limitless options for the management of respiratory failure in the prematurely born infant. Gentler ventilation also reduces risk of brain haemorrhage in these babies which is a known risk in this subset of these babies.
What are the key focus areas of  modern neonatal care?
Modern neonatal intensive care involves  sophisticated measurement of temperature, respiration,  cardiac function,oxygenation, and brain  activity. Babies born at less than 34 weeks have an increased risk of bleeding in their brain.  A new technology Cerebral function Monitors (bed side EEG)  is also introduced. There is risk of jaundice in  significant number of cases, and in severe cases this can damage the brain. Treatment involves being placed  under a  Bilirubinlight (phototherapy).
Is such sophisticated technology being used in India?
In advanced centres such technologies are certainly being used. Neonatal units have also been established in district hospitals. There is a shortage of neonatologist and trained nurses in country. There is urgent need of increasing intensive neonatal beds in India.

Follow and connect with us on Facebook, Twitter, LinkedIn, Elets video