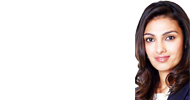 Point of care testing makes monitoring and management of  chronic ailments easy, says Ameera Shah, CEO, Metropolis Healthcare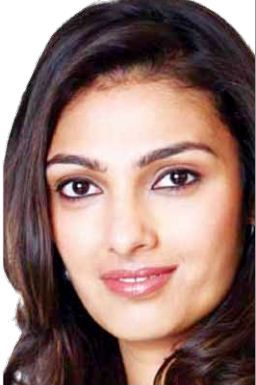 Healthcare is an ever evolving field with technological revolutions in various arenas like patient care, biotechnology, virtual consultations etc. It has been presumed that over the coming decade, as much as 50 percent of healthcare will shift from hospitals and clinic to the patients home or work area. New technologies will drive in-home care and at-workplace care. This will in turn help in improving prevention and detection, and will lead to faster clinical aid becoming accessible to the patients.
It has been observed that wide range of personal health technologies are coming into their own, as the consumerisation of medical and consumer devices are taking healthcare to the next level. With point of care testing monitoring and management of chronic ailments lik, hypertension and diabetes can be easily done from the patients home. The advent of devices like smart phones, tablets, notebooks, have made it possible for us to have virtual consultation with doctors, online booking of appointments, and generate reports at the click of a button. This has in many ways simplified health wherein interaction with your doctor happens within seconds. It doesnt require a personal visit this cuts down the waiting time at the clinic.
Recent times have seen rapid advances happening in the diagnostic sector. Large numbers of devices are now able to conduct real-time monitoring. Sensors will look for changes in how we move to detect neurological risk. Tiny implantable devices can analyse blood chemistry in real time and let a doctor know if our drugs are not being metabolized correctly. By using simple devices integrated in everyday objects, a range of measurements can be taken. For example, there can be an integration of a thermometer into your mobile phone or a hydration monitor into your PC mouse. By interfacing the data with a remote management centre, through an internet portal, the consumer can be advised to test, and specific test requirements can be sent by mail whenever needed. Using complex data analysis, trends can be assembled and disease states spotted before they become untreatable.
Traditional sampling methods can be painful and intrusive, often resulting in users either avoiding the test or testing irregularly. Today there has been a sea change in sample collection from the patients, so as to make the phlebotomy a pain free experience. Test specifications now require a very low blood sample volume or indirect measurement which enables increased compliance. Alternative sources of sample are available for testing, like saliva, sweat and urine. Indeed direct measurement may also be possible, all of which can be used to improve compliance.
At Metropolis we have built in many patient friendly options to make blood collection a pleasant experience. Heelprick technology adopted by us makes blood collection of infants and toddlers a near pain free experience since low volume of blood is required. Sample is drawn by pricking the heel of the baby and collection is done through specialised pediatric vacutainers backed by a well trained staff. Painless blood collection is available for sensitive adults or geriatric population through a gel, which is applied few minutes before sample is collected. Vein detector, a new innovation, helps in locating the vein before collection. This reduces the chances of second prick.
Technological revolution has now become focussed on making healthcare a pleasurable experience. In times to come we can expect a healthcare that is as tasty as ice-cream in summers.

Follow and connect with us on Facebook, Twitter, LinkedIn, Elets video