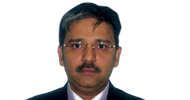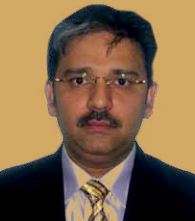 Kaustav Banerjee, Country Manager, St. Jude Medical
Advanced technology based scanning is fast becoming a preferred diagnostic tool in the medical community. MRI scans can help physicians to better uate the presence of certain diseases – such as stroke, cancer, spine and neurologic diseases – that may not be adequately assessed with other imaging methods, such as Xray or ultrasound.

Research
It is estimated that up to 75 percent of pacemaker patients could benefit from MRI scans during the lifetime of their devices.
Data from an abstract presented at the Venice Arrhythmia Congress in October 2011 demonstrated that the Accent MRI pacing system was implanted safely and with no adverse events in 129 patients.
Innovation
The Accent pacemaker is the only pacemaker in India that provides coverage in the chest and abdominal area, which is especially important to patients who may need an MRI scan in the chest and abdominal area.
Further, the Accent MRI pacemaker has several features that simplify patient management. These features include AutoCapture Pacing System technology that measures the hearts reaction to pacing beat-by-beat, and the VIP algorithm that enables the hearts intrinsic rhythm to prevail when appropriate, thereby reducing unnecessary ventricular pacing.
Technology Revolutions
I believe that MRI-compatible technology will remain an important area of focus for physicians in India and across the world. In the future, there could be new advances such as MRI-compatible implantable cardioverter defibrillators (ICDs) or other cardiac technologies.

Follow and connect with us on Facebook, Twitter, LinkedIn, Elets video