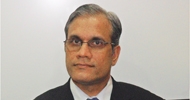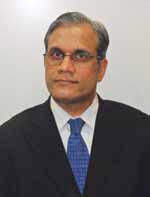 Dr Pavan Kumar
(Consultant Cardiovascular Surgeon),
Head-Department of Cardiovascular Surgery,
Dr Balabhai Nanavati Hospital
Tremendous advancements have occurred in field of cardiology, especially technological development. Invasive procedures have become safer smoother smaller.

Department of telemedicine, Nanavati Hospital has developed the tele ECG concept and ECG on smartphone, a first in India, which has contributed in technological advancements in the field of cardiology. Dr Balabai Nanavati Hospital " Heart Institute (NHHI) has facilities for emergency ventilator care, bedside pacing, sophisticated bedside and central monitoring system and intra aortic balloon pump.
E-ICU, Cathlab on ipad, more and more cardiology applications on iphone like smartphones are being developed and will be part of technological growth story in cardiology. The introduction of Tele-Cardiology services can improve patient care and save costs. Every health care professional knows the time is extremely critical, and mobile monitoring " whether it is on an iPhone, or at a remote center " could truly revolutionise the delivery of urgent care.
The healthcare IT market is now catching steam in India. With the markets in the west heading towards maturity, Indian providers are slowly waking up to global trends. The Market size of the healthcare IT industry in India is around Rs 1000crores. The cost of installation of solutions in cardiology range from one lakh to 25 lakhs. The biggest challenges in the adoption of new technologies in cardiology are investment problems by management and lack of understanding by professionals. New cardiology equipments have great future towards achieving improvements in patient care applications, but it will take time.

Follow and connect with us on Facebook, Twitter, LinkedIn, Elets video