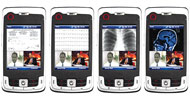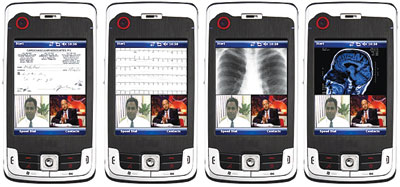 Telemedicine is a potentially miraculous method that promises improvements to healthcare delivery systems, bettering quality and access
Interest in the field has increased dramatically in India. It is not just private healthcare institutions that are investing in creating of new telemedicine solutions, the central and the state governments are also showing interest. The Planning Commission has made numerous suggestions for using telemedicine solutions, during the 12th Five Year Plan period, for improving healthcare services in the remote parts of the country. If Planning Commission has its way, healthcare practitioners could be using software applications such as Skype for telemedicine.

The Planning Commission report says, Computer with Internet connectivity should be ensured in every primary health centre within this Plan period; sub-centres will have extended connectivity through cellphones, depending on their state of readiness and skill set of their functionaries. The availability of Skype and other similar applications for audio-visual interaction makes telemedicine a near-universal possibility and could be used to ameliorate the professional isolation of health personnel posted in remote and rural areas. The health ministry has also identified telemedicine as a major thrust area.
Only 25 percent of Indias specialist physicians reside in semi-urban areas, and a mere three percent live in rural areas. As a result, rural areas, with a population approaching 700 million, continue to be deprived of proper healthcare facilities. Further the availability of hospital facility is very low in rural areas. Thus, the early successes of telemedicine pioneers have led to increased acceptance and proliferation of telemedicine.
Telemedicine has various aspects including TeleConsultation, TeleDiagnosis, TeleEducation, TeleTraining, TeleMonitoring and TeleSupport and incorporates complete information about patients medical record (in the same hospital or any virtual hospital online). Telemedicine system is well suited for disaster management as it is even more reliable, than the physical system.
Telemedicine will Transform Rural India
The Telemedicine market in India is has witnessed significant growth owing to its potential of providing the world class clinical and medical services to distant and rural locations, says Puneet Gupta, President – Sales & Marketing, Intellisys Technologies & Research Limited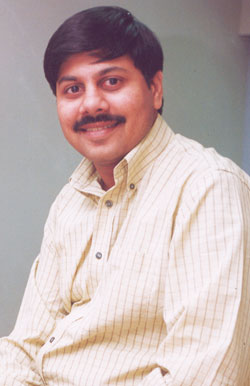 Tell us about Intellisyss plans for development of telemedicine in Indian market.

Through our Vennfer healthcare solution, patients can have remote Teleconsultation with doctors. Vennfer can be put to efficient use for following healthcare purposes:
1.  Telemedicine
a. Tele – consultation ( Direct clinical, preventive, diagnostic, therapeutic, treatment, consultative & follow-up services)
b. Tele – monitoring (Remote monitoring of rehabilitation services)
c. Tele – mentoring ( Education to patients & healthcare professionals)
d. Tele " presence ( Remote assistance in surgery)
2. Continuing Medical Education
3. Administration
Give us an overview of how telemedicine industry is evolving in India?

The Telemedicine market in India is has witnessed significant growth. The industry has garnered the support of not only the private organisations that are investing in Telemedicine, but also of the government. The growth momentum of Telemedicine market will be driven by the inadequate healthcare infrastructure and shortage of hospitals and doctors, especially in the rural areas. The global market of Telemedicine is valued at $9 billion and is expected to grow at double digit rates over the next 5 years.
What is the area of healthcare that telemedicine must focus on?

The Telemedicine solutions comprise of following aspects – Teleradiology, Teleconsulting, Telemonitoring and Telesurgery. Teleradiology, which is the electronic transmission of radiographic images from radiologist sitting at the distant location from one location to another for interpretation and consultation, has the largest share among all the segments of Telemedicine. Essentially Telemedicine must become a complete diagnostic and treatment medium for patients and doctors. For this the Telemedicine Solution must be able to send Test reports like X Ray, ECG etc. to doctors for a comprehensive professional advice and diagnosis.
What kind of response do your telemedicine solutions see from rural areas?

Rural areas will be benefit hugely from Telemedicine, as through such solutions, the rural population gets access to top class doctors, who are generally based in cities. So, the response from the rural areas has been overwhelming in the last couple of years.  In the near future Telemedicine will allow rural areas to have access to the best doctors in the country.
Have you developed solutions that can facilitate relief work during disasters?

With the advancement of wireless and satellite connectivity across the states of India Tele-consultation from a disaster affected area is now possible throughout many parts of India through a web streaming portal and by using any IP camera connected to a normal laptop. The Government is also thinking of setting Telemedicine kiosks across many railway stations and live ambulances with the readymade Telemedicine kit and conferencing facility available in those mobile vans. Vennfer even makes Teleconferencing from remote disaster affected areas by using high speed Datacard.
What policies can the government take to facilitate the growth of the industry?

Government should set up Telemedicine facilities across India. The SWAN backbone should be strengthened to enable dedicated high speed network connectivity to facilitate seamless Teleconferencing across India. The Indian government in its 11th Five Year plan (2007-2012) has allocated 2000 million Rupees (about $50 million) to Telemedicine. According to the ministry of health and family welfare, the necessary infrastructure in the form of satellite and high speed broadband is already in place in large parts of the country.

Follow and connect with us on Facebook, Twitter, LinkedIn, Elets video