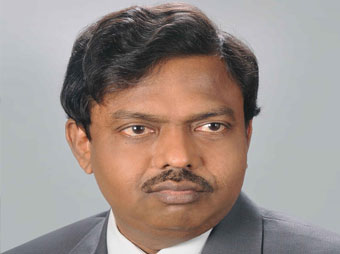 CSC is a global leader in providing business solutions and services across key industry verticals such as healthcare, banking, insurance, manufacturing and government. Kandasamy Sankaran, Director and Delivery Head, Health Services, CSC India, in an interaction with Divya Chawla, talks about emerging issues in healthcare sector
Please give a brief overview of CSC and its footprint in the health IT space in India.
CSC is a USD 16 billion Fortune 200 company, based in Falls Church, Virginia. We are a global leader in providing business solutions and services across key industry verticals such as healthcare, banking, insurance, manufacturing and government. CSC has healthcare operations and service delivery capabilities in 15 Countries. In operation for over half a century now, CSC today works out of 94 countries, including India.
We leverage optimal resource mix to provide solutions for our clients; this includes healthcare subject matter experts (SME), technology experts, product experts and delivery experts. We have a successful IT Application outsourcing track record, have provided multi-provider governance and vendor consolidation solutions to lower cost for our clients. In emerging services, we provide Mobility, Cloud and Cyber security to healthcare organisations.
What is your view of the advancements in the field of health IT over the last decade? Which areas of healthcare have mostly been benefited through such technologies?
Healthcare in India is one of the largest sectors in terms of both revenue and employment with a total value of more than USD 34 billion which is roughly 6 percent of the GDP and it will grow to USD 40 billion by 2012 according to a PwC Report on Healthcare. The Indian healthcare industry has been looking at leveraging technology solutions and recent developments in technology for outreach of quality and affordable healthcare services, particularly in rural areas and in areas outside metros.
The health IT market adaptation in the last decade is based on the market segment, i.e. amongst providers (hospitals), payers, life sciences and medical devices companies. We have seen better adaptation of enterprise systems such as ERP, CRM, and SCM in the Tier 1 and MNC Pharma companies. The larger provider (Hospital) market segment has been rapidly deploying HIS and ERP systems. The Healthcare IT advancement in the mid to small market segments is mainly with critical department systems or any revenue generation application areas.
Proliferation in healthcare business has brought along its own set of problems. Healthcare organisations have invested in Health IT systems with a short term or need based view which in turn have caused issues of scalability and resulted in frequent replacement or upgrade of IT systems. Now, the focus has shifted to parameters such as scalability, reliability, security and maintainability while making IT investments. Going forward organizations are looking at cost reduction in operations, globalisation, audit or compliance adherence as the drivers to gain a competitive advantage,
In the recent years, we have seen evolution of the Unique Identification (UID) which also enhances the role of health IT by laying the foundation for national integration and sharing of critical patient and health related data such as electronic health records through use of National Health Information exchanges that cover urban and rural segments.
The opportunity for India is that it can leapfrog legacy to adopt the latest technological advances – cloud, mobility for Health IT programs that include HIS, CPOE and building of Health Information exchanges. This will help to gather the clinical and patient information that can be used to perform healthcare analytics to ensure better healthcare outcomes.
What is your perspective on the importance of health IT innovation in India?
The past few years have seen the evolution of several technology areas like Telemedicine, Cloud Computing, Mobility and other medical devices that have helped in Health IT innovation.
Telemedicine is a fast growing trend in India and with the support of IT, satellite and fibre optic network, Telemedicine provides specialized healthcare to remote corners of the country. The Cloud Computing model can also be leveraged innovatively in healthcare-, one area where cloud computing is aiding healthcare is data access, particularly for medical images and clinical data. Mobility has also given rise to innovations like mHealthcare applications which help consumers in India to take better care of their health and also get health related information through their mobile phones. In recent trends, we have phones on a wide range of technology such as android that have many free downloadable health related applications that one may use to monitor their wellness.
Steering wellness through technology is catching up as an area for Health IT innovations. Technology is the enabler for empowering patients to take better care of their health; wecan also accelerate early diagnosis for earlier detection and treatment of diseases. For example, Glaucoma leads to blindness, which can be halted if detected early on. We now have technology such as a device called a tonometer that puffs the eye with air to determine intraocular pressure, done during an annual eye exam. Unfortunately, pressure varies widely during the day, so there is only a small chance that the symptom presents itself exactly at the time of the annual exam.
Give us your views on the implementation of EHR/EMR in Indian healthcare scenario, as per the global standards?
Indian Healthcare organisations have the advantage of leapfrogging into latest EMR systems that are scalable and proven in other parts of the world. Some countries such as US have a government regulation with incentive to adapt EMR, but in India the healthcare organisations are adapting EMR due to various reasons such as improving clinical, operational benefits, helping with medical audits, these help their business and also are ahead of their competitors. Again, there are no specific national or state standards for EMR in India; hence the adaptation varies based on the enterprise and also limitation of the vendor providing the EMR software.
As the hospitals mature and evolve, we can envision creating foundational building blocks to success that will help with Healthcare Measurement (quality, safety, outcomes and cost) and integrated electronic medical records.
What is the portfolio of health IT products that CSC is currently offering in India? What is market opportunity of this segment in India?

CSCs Healthcare Group, which serves healthcare providers, health payers, pharmaceutical and medical device manufacturers, and allied industries around the world, is a global leader in transforming the healthcare industry through the effective use of information to improve healthcare outcomes, decision-making and operating efficiency.
CSC has healthcare operations in fifteen countries. We are rated highly by healthcare analysts. CSC has developed and currently provides numerous as-a-service solutions to health plans, payers and life sciences companies, with a focus on health informatics services that help organizations manage, interpret and act on complex data.
What has been your marketing and business strategy in India?

CSC has a matured healthcare business and has been in several countries over the past 35 years; we have a large client base in healthcare and bring our global expertise to our clients in India. Our healthcare business strategy covers all healthcare sub-segments that include provider (hospitals), payers (health insurance), and life sciences. We have a range of healthcare IT products and services that will meet Healthcare organisations business and IT needs. CSC offerings include infrastructure (data centre, hosting), HIS and ECM software, enterprise applications (ERP, CRM, ECM), custom applications and technology services and BPO areas. We are in early stage market development in India and have been in touch with several healthcare organisations to understand their business and IT needs.
What are your future plans?
In the coming years, we look forward to enhance our client base and increase our presence in provider (hospitals), payers (health insurance) and life sciences organisations (i.e. pharma and biotech). We are looking at increasing our addressable market using health IT innovation, we plan to better understand our client needs in India market and build new products or services that will help healthcare organizations have better information that will lead to better decisions and healthcare outcomes. We are keen to contribute to areas such as Patient Safety, increasing quality and efficiency of care and making it affordable to a larger section of society.

Follow and connect with us on Facebook, Twitter, LinkedIn, Elets video