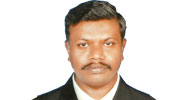 Patient monitors will have wireless connectivity to central stations, where patient data can be stored for longer periods of time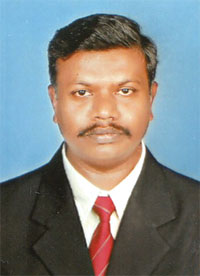 Anthony Rozario .L
Vice President Marketing (CCD), AKAS Medical
What is the market size of patient monitoring equipment in India? What are the key factors driving growth?
There is no authentic information for the market size, but my own estimate is that it could be in the range of ` 300 crores. The CAGR is expected to be around 12 percent over next 3 to 5 years. The CAGR is low because of the dropping prices of electronics goods, but increase in volume could be around 15 percent.
What are the major segments in this market? What is their respective share of the overall patient monitoring equipment market?
Patient monitoring can be classified into the following major segments – Pulseoximeters, single para monitors, whose market size is ` 10 crores; para monitors, with market size of around 25 crores; and there are the Para & Higher End Monitors, with market size of 90 crores.
 Who are the leading vendors in this space in India?
Leading vendors are Phillips, GE, L&T, BPL, Schiller, AKAS, Maestros, and many Chinese players have also entered in the market.

What are the key specifications of the latest patient monitoring equipment?
Today customers are looking at EtCO2, gas monitoring options in patient monitors. Wireless connectivity to central monitors and data storage capabilities are a must.
What are the latest and most innovative technologies available in patient monitoring space?
Amongst the innovations in patient monitoring, we have features like, remote monitoring, patient data integration and management, telemetry, external device interfacing, device connectivity etc. Some worthwhile parameters include facilities like Glucometry, ICG Monitoring, DPM CO2, etc.
What are the major challenges faced by patient monitoring equipment vendors in India?
Chinese monitors, which are available at really low cost are a challenge for manufactures who are creating quality products that can only be sold at higher prices.
What is your share of the overall patient monitoring equipment market? What is the USP of your products?
AKAS Monitors are branded as TRAZE and we have a share of about 2.5 percent in the segment that we cater to. We have been offering 5 year warranty for our products and this by itself is a proof of the quality and durability of our products. After all, a product that carries a warranty of 5 years must be really durable.
Who are the key users of your systems in India? Are you also supplying your systems to government owned healthcare institutions?
Our key users are in the middle segment. Yes we have also been supplying to quite a few government owned healthcare institutions in the country.
How do you see the future of patient monitoring equipment market in India? What are the emerging trends and technologies?
Market is still growing and the single para monitors will fade away. The 5 para monitor and the higher end monitors are growing in volumes. Emerging trend is that the patient monitor will have wireless connectivity to central stations, which can store the patient data for longer periods of time. This sort of capability facilitates electronic recording. The data can  be remotely accessed by the central nursing station. The doctor can login to the system from any part of the world and check the medical status of the patient.
Follow and connect with us on