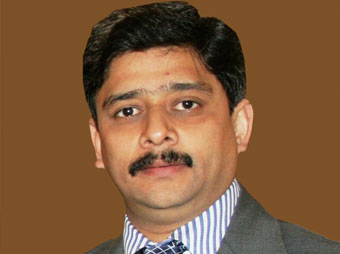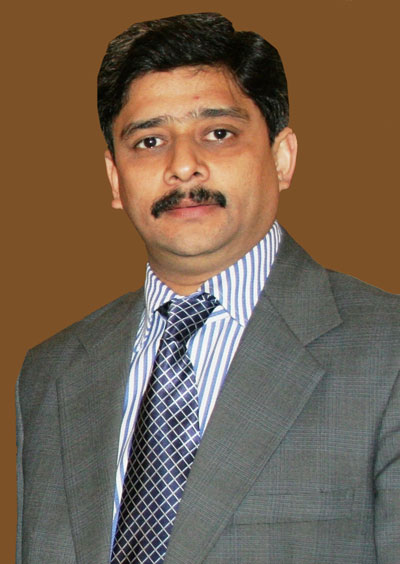 Jitesh Mathur
SR Director " Patient Care, Clinical Informatics and Ultrasound
Philips Healthcare India
Patient monitoring and ICUs is a very attractive segment in India. Philips has a very large portfolio of products in this segment, which includes high cost products and low cost products, which are extremely affordable and competitive
Philips continues to be the leader in the Indian patient monitoring market, year after year. What is your success mantra?
Philips is a global leader in patient monitoring and we have been able to maintain the leadership position in India, as well. Our products and technologies, such as IntelliVue patient monitoring series, are far ahead of competition. Our patient monitors present high technical capability to users to take care of patients in the ICU in a manner, which is far ahead of what the other companies are doing. Our team here is highly trained and professional and has been able to install patient monitors throughout the country. We, currently have more than 40,000 patient monitors installed across India.
Further, some of the clinical decision support technologies that we put in our monitors enable the clinicians to deliver better care as, in addition to giving diagnostic information, they provide protocols and pathways, which can be used to treat patients in a better manner. We are introducing new products in high-end and low-end segment almost every year.
What is the size of the Indian patient monitoring market and what is your share?
The estimated patient monitoring market in India is roughly valued at over Rs 275 crore and we enjoy a majority share in it.
What are the latest trends and technologies in the patient monitoring market?
The latest trend in patient monitors is clinical decision support system (CDSS). This enables patient monitors to guide doctors by using special algorithms on what needs to be done. For instance, we have ST Map for cardiac patients, which helps doctors to take quick decision on changing drugs or the treatment plan.
Another emerging feature is wireless networking both in the high-end and low-end. Many times there are big hospitals that already have their ICUs constructed and dont want to break the walls for setting-up LAN cables. So these monitors can be installed in the ICU with mission critical wireless networks so that data is not lost. We have installed good number of wireless monitors across the country.  In smaller hospitals, because of paucity of space, LAN cabling is difficult so they also want their monitors to be mobile rather than being stationary. We are able to provide these wireless monitors that can be moved around easily.
How difficult it is to cater to a cost-sensitive market like India?
We have a very large portfolio of products, which includes high cost products and low cost products, which are extremely affordable and competitive. For instance our Goldway patient monitor and SureSigns series are high-quality patient monitors developed for emerging markets like India. Even the high-end IntelliVue series has a portfolio to pick from, as per requirement. Important point here is no clinician wants to compromise on quality of life critical equipments. Hence, our objective is to make the quality available to every segment.
Our USP is the product quality, technology and number of installations we have across India. We have gained a lot of expertise and we are introducing many new products every year.
Our motto is once a Philips user will always be a Philips user and we use the same motto in our customer servicing. We have a huge inventory of parts and our engineers are very profoundly trained. Our prices are very market oriented. As we are selling in high volumes we are able to offer better pricing to the customer.
How does your client list looks like.
Our key clients include Fortis Healthcare, Max Healthcare, Apollo Group, Lilawati Hospital, BM Birla Hospital, Narayana Hrudyalaya, Yashoda Hospital, Bombay Hospital to name a few. We are also present across medium and small hospitals and nursing homes across the country.
What are the challenges and opportunities for patient monitoring vendors?
Patient monitoring and ICUs is a very attractive segment in India. More and more ICUs are being built. As patient awareness is increasing, physicians awareness is also increasing. If at all critical care is to be provided, patients prefer going to at least 10-12 bedded fully functional ICU. While on the one hand existing hospitals are expanding and building more ICUs, smaller hospitals are also building ICUs to take better care of patients. Monitoring is also going out of the hospitals. Most of the good ambulances have patient monitors installed so transport is a big application.
In anesthesia segment, more and more OTs are being created and patient monitors are being installed.
Customs duty on imported monitors is still very high. In fact there has been an increase of one percent in the recent budget. This puts unnecessary pressure on the cost and although we absorb as much cost as possible, yet some of it is transferred to the market and then customers have to bear the additional cost.
What initiatives is Philips taking in the healthcare IT space?
We are fast expanding into telemedicine 2.0 instead of the earlier platforms that were being used. Healthcare IT is applications are being used in a big way in ICUs. We are looking at electronic records inside ICUs, which are called charting systems and these charting systems can maintain 100 percent record of the patient electronically. In a usual hospital or ICU, patient records are maintained on paper, and nurses make manual entries after monitoring all equipment. Now, we can connect all equipment to a charting system and the charting happens electronically, which reduces chances of medical errors.
What are your future plans?
We are introducing a lot of new products and we are looking at supplying new patient monitors to the market. We will be launching our MX700 and MX600 series of patient monitors very soon. We will also launch our eICU solutions, which will help hospital groups manage multiple hospitals and ICUs centrally. New electronic charting systems and customer decision support tools are also on the cards. We are also introducing a host of products in the value segment.

Follow and connect with us on Facebook, Twitter, LinkedIn, Elets video