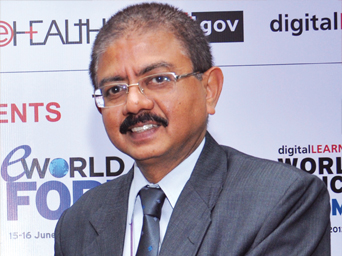 Dr Pradeep Saxena talks about the role of Central Bureau of Health Investigation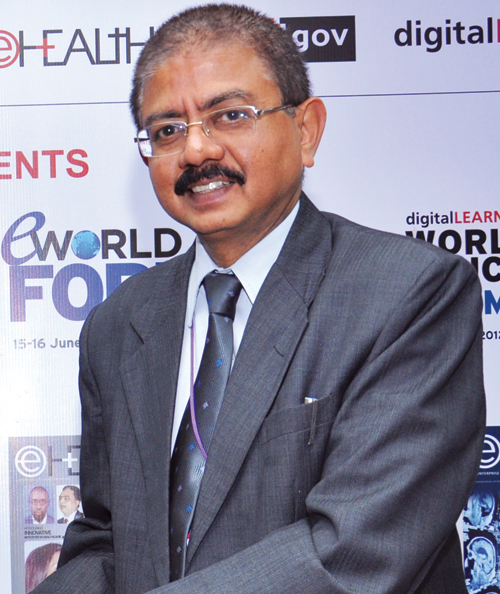 Dr Pradeep Saxena, Director, Central Bureau of Health Intelligence and Director General of Health Services, Ministry of Health and Family Welfare, Govt. of India
The Central Bureau of Health Intelligence (CBHI) is the national nodal institution for health Intelligence in the country for maintaining and disseminating national health profile, health sector policy reform options database, and GIS mapping of Governments health facilities in India. It reviews the progress of health sector millennium development goals in India. We facilitate capacity building and human resource development, and need based operational research for efficient health information system as well as use of family of international classification in India and South East Asia.
CBHI has been regularly bringing out its annual publication National Health Profile (NHP) since 2005. NHP involves sustained efforts to collect and collate an enormous national data from the direc-torates of health and family welfare services of all the states, central government organisation, na-tional health programmes and various other concerned national and international agencies in India.
National Health Profile highlights the information under six major health indicators viz. demography, socio-economic, health status, health finances, health infrastructure and human resources for the specified year, and other information required for an efficient public health system in the country.
Health Sector Policy Reforms Options Database  
Though states and union territories have undertaken reforms in the health sector, a lot of this goes unnoticed and hence not documented. Thus, Ministry of Health and Family Welfare under its Sector Investment Programme funded by European Commission, entrusted CBHI to develop and maintain health sector policy reforms options database (HS-PROD).
It is a web-enabled database that documents and creates a platform for sharing of information on good practices and innovations in health services management. It contains entries related to health sector policy reform data base of India and is being updated from time to time.
The HS-PROD website has at present more than 260 reform options from a varied range of fields and stakeholders like the state governments, development partners, NGOs and categorised them under 16 subject areas.
Creation of electronic database of government health facilities, educational institutions, training centres, and other healthcare establishments in India is an important need. CBHI has prepared a database of the Government health facilities for their mapping through use of Geographical Information System (GIS).


Follow and connect with us on Facebook, Twitter, LinkedIn, Elets video