As health insurance industry is on a high growth path in India, insurers need to adopt web technologies and cloud based systems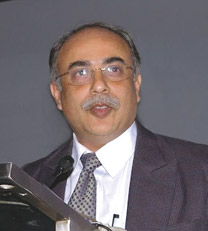 P Rammohan, Managing Director & Co Founder, Healthsprint Networks Pvt.Ltd

Give us a brief overview of Healthsprint and its footprint in the health insurance space in India.
HealthSprint Networks, a healthcare IT services company providing services to payers and providers, started in year 2006. Today we are Indias first and largest health insurance exchange services. HealthSprint has been able to successfully metamorphose paper based workflow into internet enabled transactions.
What are HealthSprints offerings in the health insurance domain?
We have two lines of business for serving our customers. First is Managed Services, in which we handle health insurance transaction processes for healthcare providers   over the customer billing cycle by using state of art of Information Technology platform which automates all the processes. Another is Payer Automation, which is an IT Platform for managing policies, member enrolment, claims management, fraud and abuse management and payments electronically.
How do you see the advancement in the field of health insurance in India over last decade?
There have been early adopters of IT solutions for health insurance processes over the last few years.  New business models have evolved on cloud computing services focussed on bringing down transactional costs and customer satisfaction for payers and providers. Some of the central and state sponsored programmes have adopted information technology for covering large population base, which would have been very difficult to implement on a paper based transaction processes. Penetration   of internet, emerging web technologies has accelerated the adoption in our country. Large and medium sized health care providers have invested in quality human resources to enhance customer experience with dedicated Insurance desks.
What is your perspective on the role of IT in health insurance?
Health insurance in India requires process and technology transformation. As a transaction-intensive industry, health insurance has benefitted, and will continue to benefit, from the efficiencies that technology brings to traditional paper-driven processes. But the industry is at a crossroads, it not only must improve existing processes, it must also develop new processes and capabilities to meet new customer demands.
As the health insurance industry is on a high growth path in India, insurers will also need to adopt web technologies and cloud based services that can provide reliable, accurate information on an up-to-date real-time basis of pre-approvals and claim settlement. Customer expectation in this regard will be set only by their experiences with other industries. For example, once payers introduce outpatient health coverage in India, a customer will expect real time transactional delivery models.
What is your marketing and business strategy in India?  
We were one of the first information technology companies in the health insurance space to adopt SaaS business model for Payers and Providers. We started out as a payer provider transactional network and matured to add Payer solution services business lines. We have been highly successful in the state sponsored health insurance programmes and have achieved coverage of close to 85 million members who are registered in our platformmes deployed and whose claims are managed in a paperless transactional scenario.
What are your future plans?
To grow our shared managed service business line with a vision to network  2000 healthcare providers and majority of healthcare payers by the end of 2015. We continue to have a leadership position in this space and we aim to cover 50 percent of Indias population.

Follow and connect with us on Facebook, Twitter, LinkedIn, Elets video