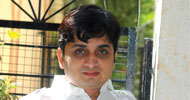 The value of HIS is growing, people are looking into information systems and are developing commercial databases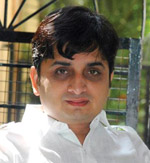 Dinesh Samudra, Managing Director and CTO, Palash Healthcare

When it comes solely to the application space, the Healthcare IT market is of around 300 crore. On an international level, the market could be worth US$ 300 million and it is growing at 15 to 20 percent per year. We offer a complete platform PALASH to the healthcare industry.
Palash Healthcare Systems (PHS) is specialised Healthcare Information Technology organisation offering various software services and solutions to healthcare providers. PHS offers a complete range of IT solutions viz. HIS, LIS, PACS and Healthcare Dashboards by leveraging healthcare domain expertise and a global delivery model. It provides various frameworks for automating their processes in verticals such as multi-specialty, diabetes, ophthalmology, dental, IVF, cardiology and much else. PALASH provides enterprise wide solutions to clinics, polyclinics, specialty clinics and small and medium hospitals.
The major challenge is to understand the role that IT in the operations and technology can play in the healthcare industry. People are still not able to identify how technology can help them in their field as the market is still in its nascent stage. The information can definitely bring value to care. There has to be a major drive to use technology and awareness, so that it brings value to the patient care.
The value of HIS is growing, people are looking at the information system and developing commercial database to provide streamlined processes not more than 30-35 percent hospitals have shifted to IT based infrastructure. The EMR patient makes a huge difference if its dealing with chronic disease. The patient needs to keep a lot of records in terms of information sharing and transfer, as it is highly efficient. We have chain of family clinics, which are interconnected and prove convenient.
We do not have enough rules and regulations in terms of keeping potential data and records. Indian government has to really work on the rules to use IT to manage information. We need to mandate such policies for effective implementation. We are looking forward to creating a centralised EMR of the patient and clinical protocols, which will be followed by NRHM to record and provide information through a common platform.

Follow and connect with us on Facebook, Twitter, LinkedIn, Elets video