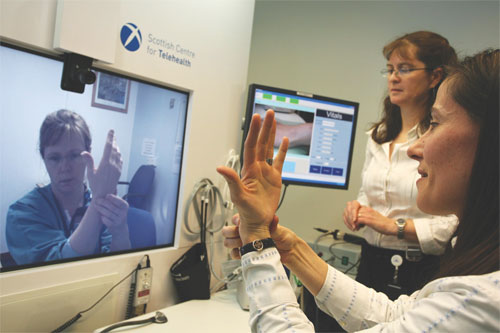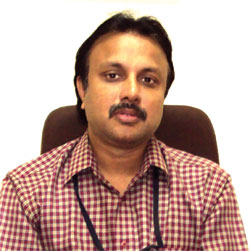 Care Hospitals has been in the practice of tele-medicine in India since 2001 and a witness to the changing technology landscape in tele-health over the years. In the backdrop of the Telemedicon 2011, Dr Prasad Sistla, Chief of Telemedicine, Care Foundation shares his views on the effective strategies that a hospital can undertake to reach out to a larger set of patients in need of care
Tell us about the most exciting aspect of telemedicine in India.
Nothing is static in tele-medicine and it is ever-evolving with technology advancements. There are two sectors of excitement speaking from the extensive work done at Care Hospitals. From a practioners point of view tele-medicine has opened up a new channel of communication for the doctor to connect with his patients. Today, this technology not only allows reaching out to people but also assists doctors in their practice of medicine. It has given them the ability to reach out to a larger number of patients in rural and remote areas without physically visiting the hospital or clinic. The second excitement is surely from the technology perspective, as many new platforms such as the iPhone, iPads and portable mobile devices have arrived in the tele-health market, thus making it easier for the doctors to view and review patients details anytime anywhere.
How can hospitals leverage on tele-medicine for patient care?
For any doctor, there is no replacement for a physical examination of the patient. However, in case of emergencies and reaching out to rural and remote villages, technology is definitely an enabler. There is still a limitation on the use of telemedicine in the rural areas due to bandwidth and connectivity challenges. The practice of telemedicine is still in its nascent stage and has yet to find its presence in the tertiary care segment hospitals across India. Currently it is the technology that is driving the tele-medicine growth in India, more than the demand from doctors. We need to strengthen the practice of tele-medicine first and then ride on the various technology platforms depending on the most-suited solution. I feel it is good that patient-related data is now available on the mobile, however we observe a skills gap in adoption of telemedicine as a practice. This limits not only to the urban areas but also touches the lives and health of villagers. Therefore, hospitals especially operating in the tertiary care segment should come at the forefront and take leadership in using tele-health to connect with district hospitals and remote clinics. They can function in regularised systems that are operational 24X7. Tele-medicine will achieve its goal of healthcare for all only when appropriate technology and equipments is coupled with high end medicine and care. A city hospital can easily cater 100-150 kms area away from the city front.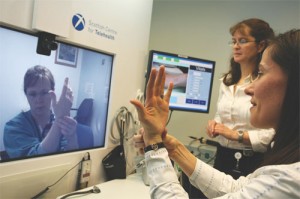 We need to integrate the second tier of healthcare institutions that include our district hospitals with our tertiary care expertise using telemedicine technology. This will make quality healthcare not only accessible but also affordable
How can the rural patients benefit?
It is not just access to information and technology that defines quality healthcare, in the realm of changing platforms of technology we need to have a minimum benchmark for telemedicine in India. This is based on the many realities and challenges of the rural India. We can build on the available technology such as the availability of fiber optic lines laid down making communications easier than before. However, the challenges of broadband and operating in limited constraints benchmark for tele-medicine with minimum requirements for practice. Also, telemedicine can go beyond connecting to patients and become a medium for capacity building and training for general practioners in small clinics and primary healthcare centers in remote areas.
We need to integrate the second tier of healthcare institutions that include our district hospitals with our tertiary care expertise using telemedicine technology. This is achievable as we have been involved in this model of hand-holding for over a decade in Andhra Pradesh and plan to reach out to more than 100 villages in the state in the coming years. There is also a need to include tele-medicine as a medium for medical education and training using high quality video conferencing solutions; this will create more capacity of trained medical professionals in their daily practice. This will make quality healthcare not only accessible but also affordable. Another advantage of this would be getting back to the state of prevention is better than cure as continuous monitoring and surveys of ailments can indicate the type of diseases prent in a particular locality. This can be then followed by a specialised line of treatment from the tertiary hospital along with focused programmes as complimentary activities as a part of prevention strategy.
What is the future outlook for the growth of telemedicine in India?
Technology is a catalyst to healthcare delivery, and if we depend too much, it might appear as a deterrent in adoption and practicing telemedicine can also work for the hospitals and doctors just as trendy gadgets can. The growth of telehealth has just begun in India and while technology will always be there, there is a need to popularise the practice of telemedicine by doctors, medical staff and nurses to ensure all are included in the ecosystem. Undoubtedly, ICT platform will come in the next decade and will have highest impact in the healthcare industry and we must be geared to reap the maximum benefits both for the rural and urban India.

Follow and connect with us on Facebook, Twitter, LinkedIn, Elets video