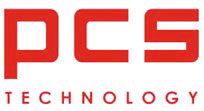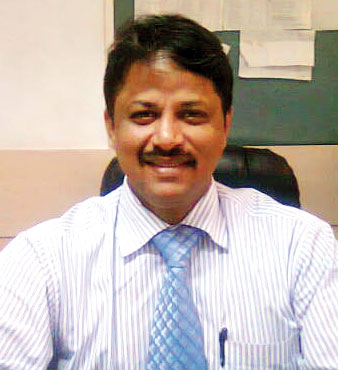 COMPANY NAME: PCS TECHNOLODY LTD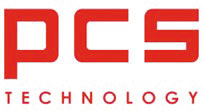 Corporate Headquarters
PCS House, Plot No. 4, Saki Vihar Road, Saki Naka,
Andheri"East, Mumbai-400072
Tel: +91-22- 42116111, Fax:+91-22-28520193
Contact Person
R. Viswanathan, Head – Healthcare Solutions,
Tel: +91-22-42116111, Email: r.viswanathan@pcstech.com,
Web: www.pcstech.com

COMPANY PROFILE
PCS Technology Ltd is an ISO 9001:2000, SEI CMMi Level 3, public listed, multi-skilled company. Since its inception in the year 1983, PCS Technology has grown to become a 100 million dollar company with headquarters in Mumbai, and a global presence that spans 32 offices across the world with 230 dealer outlets. With 15 years experience in the industry, PCS Healthcare Systems, a division of PCS, having over 100 dedicated resources, currently serves more than 250 commercial hospitals and laboratories. PCS Healthcare Systems has leveraged decades of research and experience with healthcare institutions, both nationally and globally, to create a wide range of healthcare solutions tailored to the best practices of the industry.
PCS Prodoc ERP is a holistic, comprehensive Hospital and Management Information System (HMIS) that is cost-effective, scalable and personalized to fit the specific needs of each organization; single center or multi location network chains. It is an end to end solution that comprises of a suite of modules that cater to automation of clinical as well as administrative processes, integrated tightly with a spectrum of backend modules including HR, payroll, finance, business tool and PACS. PCS PRODOC brings you closer to your dream of a paperless hospital.
PCS LIMS Enterprise is an extensive and comprehensive Laboratory Information System that is best in its class. It follows the complete GLP and complies with standards laid down by CAP and 21 CFR Part 11. It is integrated with over 250 medical equipments.
PRODUCTS
PCS PRODOC GOLD " HIS attuned for mid-size segments
PCS LAB Plus – Suitable for standalone labs
PCS Link – Integration to medical equipment
PCS Web Link – Online web access to key users i.e. patient, doctor, senior management
ACHIEVEMENTS
Successful implementation of complete Oracle Based Hospital ERP at Sundaram Medical Foundation in a record time of 7 months
Implementation at prestigious institutions like Care Institute of Medical Sciences (Ahmedabad), Goenka Research Institute of Dental Sciences (Gandhinagar), Bhagwan Mahavir Cancer Hospital (Jaipur), Dr Mehta Hospital (Chennai), etc.
Successful integration with SAGE ACCPAC, SAP B.1, TALLY and other Financial Accounting Modules with necessary customization
3 year contract for Maintenance & handling support of Hospital Management Information System(HMIS) software & drug & equipment management system software in state government hospitals from the government of West Bengal
Implementations at prestigious clients like M. R. Diagnostics- Dubai, Al Noor hospital- Dubai, Zuleka hospital, UAE and St. Luke hospital- Philippines, N M Medical Centre (7 centres), Suburban Diagnostics (6 centres), Vijaya Diagnostics (27 centres), Bharat Scans (5 centres), etc
USP: Unmatched Service: Only HIS provider to give one year resident engineer support, after go live, at no extra cost!


Follow and connect with us on Facebook, Twitter, LinkedIn, Elets video