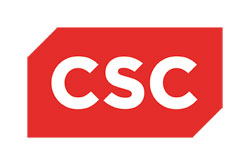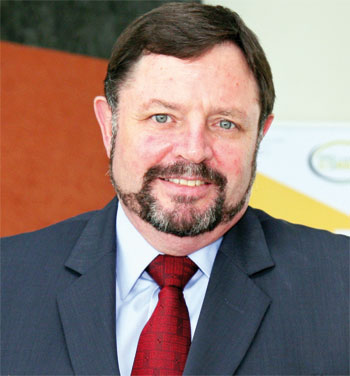 BRAIN J MANNING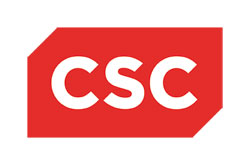 President and Managing Director
COMPANY NAME: CSC (INDIA)
Corporate Headquarters
Computer Sciences Corporation India Pvt Ltd
7th, Floor, Block 1B, DLF IT Park, Sivaji Garden, Nandambakkam Post, Ramapuram, Chennai- 600089, Tel: +91-44-43722222, Fax: +91-44-22628171
Web: www.csc.com/in

Contact Person
Gitanjali Puri, Director, Marketing
Tel: +91-120-6701036, Email: india_busdev@csc.com
COMPANY PROFILE
CSC was started in 1959 and was introduced in India in 1991 as CSC, India. The mission of CSC is to be a global leader in providing technology-enabled business solutions and services. With the broadest range of capabilities, CSC offers clients the solutions they need to manage complexity, focus on core businesses, collaborate with partners and clients, and improve operations. CSC is vendor-independent, delivering solutions that best meet each clients unique requirements. For more than 52 years, clients in industries and governments worldwide have trusted CSC with their business process and information systems outsourcing, systems integration and consulting needs. The company trades on the New York Stock Exchange under the symbol CSC. CSC is recognised for managing large scale and complex healthcare IT programs across Public Health and Private Health organisations. CSC has healthcare operations in fifteen countries and has been serving customers for over 35 years. The Global CSC Revenue in the fiscal year 2010-2011 is USD16.1 billion. The company has over 92 sales offices worldwide including 7 in India and 60 delivery facilities worldwide.
iSOFT Enterprise Management is a real-time, online, integrated information management system for hospitals that addresses all critical areas of healthcare. iSOFT Enterprise Management is built as an open, standards based system designed to integrate with a range of external applications. Its interface engine supports the internationally-recognised Health Level Seven (HL7) protocol at various levels, so it can exchange messages with any other system that uses HL7.
PRODUCTS/SOLUTIONS
End-to-end services across Assessment and Consulting, and Systems Integration
Services across Applications, Infrastructure, ERP and Testing
Electronic Medical Record EMR
Patient in your Pocket (PIYP)
CSC Partner Solution – Medical Records Management
Enterprise Content Management – FirstDoc® and FirstPoint®
Enterprise Management from iSOFT includes:
— Enterprise management, enterprise scheduling, medication management, patient management, clinical management, business management, pharmacy, laboratory, radiology, dietary, linen and laundry, billing and inventory, emergency, interoperability and operating theatre.
ACHIEVEMENTS
CSC is recognised as Fortune Worlds Most Admired Companies in 2011 for Second Consecutive Year
CSC is positioned as a leader in IDC Market Scape: Worldwide Public Sector Business Consulting 2011 Vendor Analysis
CSC is named as Best in KLAS for ERP Implementations in Healthcare – KLAS ranking of Healthcare organisations
CSC is honored as 2010 Enterprise Cloud Leader By HPC in the Cloud Editors
CSC has won the DSCI Excellence Award, 2011 for Raising Security Awareness
CSC has won F&S European Competitive Strategy Leadership Award and F&S Asia Pacific Hospital Information System Company of the Year Award in 2010
USP: Vast domain experience in mission-critical delivery across the world in Healthcare IT


Follow and connect with us on Facebook, Twitter, LinkedIn, Elets video