The boost provided to healthcare is positive but imposition of service tax on medical fees and diagnostic tests hurt the healthcare industry
By Dhirendra Pratap Singh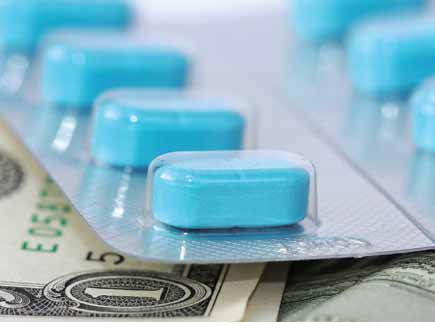 For health, the Government has proposed to step up the plan allocations in 2011-12 by 20 percent amounting to Rs.26,760 crore.  This was announced by the Union Finance Minister Pranab Mukherjee while presenting sixth Union Budget 2011-12.
The boost provided to healthcare is welcome and shall continue to support the industry's need to reach a larger population, including the people in the remotest districts. The reassurance shall provide the push for further growth.
Prof. Indrajit Bhattacharya, Professor Health Informatics, IIHMR says, "I see the budget as a healthy sign for the country as the total allocated amount for the sector has increased up to 20 percent. In India, the increased budget can further be fruitful as it will ensure good progress at the technological aspect. With better governance and increment in health investment, health sector needed financial back up by the government."
The corpus of rural infrastructure development fund raised to Rs.180 billion in 2011-12 is a welcome move to sustain the economic development of India. This combined with the hiked spend of 23 percent in the infrastructure sector is bound to help promote quality healthcare delivery to the people of India.
Dr Neena Pahuja, CIO Max Healthcare says, "It would be great if a part of this allocation can go in monitoring the actual spend and projects being delivered. Further boost might come if IT spends for healthcare gets subsidised, possibly by tax exemption or by extra funding. Information technology is an enabler for reaching out to millions. Leveraging this enabler can really make a difference to converting this allocation to actual delivery. Learning from ARPA funding in US, I was hoping for some funds for hospital industry to support IT related projects and good tax breaks similar to what we got for Software Technology Parks."
Union Finance Minister has proposed in the Union Budget 2011-12 that the Rashtriya Swasthya Bima Yojana will be extended to cover unorganised sector workers in hazardous mining and associated industries like slate and slate pencil, dolomite, mica and asbestos.
He said that the Rashtriya Swasthya Bima Yojana has emerged as an effective instrument for providing a basic health cover to poor and marginal workers. Presently, it is being extended to MGNREGA beneficiaries, beedi workers and others.
Finance Minister Pranab Mukherjee's sixth Budget came in the backdrop of high inflation, tight liquidity and rising current account deficit Healthcare will become expensive due to increased service tax
Gautam Khanna, utive Director, 3M Health Care, India says, "I am happy to note that Rashtriya Swasthya Beema Yojana is now being extended to Mahatma Gandhi National Rural Employment Guarantee Scheme beneficiaries and others. The proposal to further extends this scheme to cover unorganized sector workers in hazardous mining and associated industries like lead pencil, bromide, mica and asbestos is also a welcome step."
Mukherjee said that social spending would rise by 17 percent in 2011-12. That includes health spending, which would rise 20 percent in the fiscal year starting April 1. Moreover, now, health check-ups in private hospitals will become expensive.
Factsheet
Allocation for health sector up by 20 percent amounting to `26,760 crore
Service tax net extended to include health check-ups
AC hospitals with more than 25 beds under service tax
Set up national policy on psychotic drugs and narcotics
Extend National Health Scheme to workers in mining sector
Rashtriya Swasthya Bima Yojana extended to MGNREGA beneficiaries, beedi workers
Reduction of import duties on specified raw material for the manufacture of syringes and needles to 5 percent basic and 4 percent CVD
Age reduced for BPL pension eligibility
To provide `58,000 crore for Bharat Nirman projects
Plan expenditure at ` 4.14 lakh crore, 11th plan expenditure up 100 percent in nominal terms
Plan 17 percent increase in social sector spending
No increase in excise rates
Economy to grow at 9 percent, plus or minus 0.25 percent in 2012
In current year, overall economic growth expected at 8.6 percent, agricul ture growth at 5.4 percent, industry at 8.1 percent and services 9.3 percent
Finance Minister Pranab Mukherjee's sixth Budget came in the backdrop of high inflation, tight liquidity and rising current account deficit. Healthcare will become expensive due to increased service tax.  Some experts believe that Finance Minister should have given more stress to the health sector and the demand for treatment of healthcare as infrastructure has been overlooked.
Aman Gupta, Principal Advisor " India Health Progress says, "The service tax on health check-up and treatment imposed in last year's budget worked as a reverse catalyst for healthcare access. Overlooking the problem of health infrastructure, its replacement in this year's budget comes as another bottleneck in achieving the goal of healthcare access for all. This new tax will result in an increased out-of-pocket spending on healthcare at a stage where Insurance penetration is still low. This will put heavy burden over low income group population availing healthcare services in private hospitals."
The industry also wanted an extension of tax holiday for hospitals from five years to ten years owing to longer pay back periods and assistance in raising capital for setting up more healthcare infrastructure. In India, the healthcare spending is limited to 3.4 percent of its total spending as compared with the developed nations who spend 12-17 percent on healthcare. With more than 65 percent of the population in India having no access to healthcare, the experts this time were hoping for additional budgetary allocations for healthcare to take India towards its goal of universal healthcare access.
Dr Salil Garg, Senior Cardiologist, Command Hospital, Pune said, "I am not happy with only 20 percent hike in the allocation of the GDP where the healthcare sector really contributes a lot. Although, Pranab Mukherjee has tried to give something better in the health insurance department but the increase in the cost of medical care services and kits will adversely affect the common man. The healthcare sector has to become a priority in a year or two in order to develop a good infrastructure in the country."
The most encouraging announcements of the Budget were the fact that the fiscal deficit would be lower at 4.6 percent (with a Financial Year 14 target of 3.5 percent) and that the net borrowing of the Government would reduce in the next year and trend lower with every passing year. This combined with the focus on infrastructure development would be beneficial to the industry as it creates a more productive industrial environment and a stable liquidity and interest rate regime. Other than this, there were no significant changes for industry and the budget has continued to focus on inclusive development.

Follow and connect with us on Facebook, Twitter, LinkedIn, Elets video