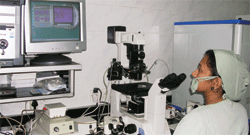 Information and communications technologies (ICTs) can play a critical role in improving health care for individuals and communities. By providing new and more efficient ways of accessing, communicating and storing information, ICTs can help bridge the information divides that have emerged in the health sector in developing countries -between health professionals and the communities they serve and between the producers of health research and the practitioners who need it. Through the development of databases and other applications, ICTs also provide the capacity to improve health system efficiencies and prevent medical errors.
The IT@Hospitals Survey is an attempt to capture the situation and trends with respect to automation in hospitals in India. The survey was conducted in IV stages. This edition of eHEALTH brings you the finalt part, covering the eastern and northern eastern region of India.
West Bengal
The eastern Indian state of West Bengal has lagged behind in encouraging the growth of IT services in general. Siliguri, Burdwan, Durgapur, Asansol, Kharagpur, Darjeeling and Malda are the important towns in the state in terms of urbanisation and industrialisation. Due to an increase in unplanned urbanisation and industrialisation in places, environmental pollution has increased significantly. Pollution from a wide variety of emissions, such as from automobiles and industrial activities, has reached critical levels in many urban and industrial areas, causing respiratory, ocular and other health problems. Agricultural activities including widespread use of fertilizers, pesticides and weed killers also alter the environment and create health hazards. `Better than the national average' scores on several indicators of health status hide immense within-state variation. Poorer districts such as Purulia report IMR two-three times those of districts near Kolkata.
Hospitals & Nursing Homes in
West Bengal
(source:

www.wbgov.com

)

District
Number of beds

Kolkata

15918543

Darjeeling

372365

Jalpaiguri

491678

Medinipur

183074

CoochBehar

101065

North-Dinajpur

4498

South-Dinajpur

3320

Maldah

4630

Murshidabad

121939

Birbhum

9839

Bardhaman

345208

Purulia

131834

Bankura

81173

Nadia

233586

Hooghly

222683

Howrah

232447

North-24-Parganas

393517

South-24-Parganas

182214

Total

48553613
Yet, West Bengal is one of the few states so far to have a clear policy on developing public-private partnership in the health sector. It has gone in for large-scale privatisation of laboratory and diagnostic services, for supply of `fair price' drugs and accessories in government hospitals, all the way up to the rural health centres (PHC) level.
West Bengal has the fourth largest economy in India in terms of GDP, but ranks twelfth in terms of per capita income. It continues to be one of the most densely populated states with a population growth rate above that of the national average. The rate of urbanisation n 1991 was 27.4% and the literacy rate examined at that time was 57.7%.
Financial resources have been a major constraint to developing the primary and secondary levels of health care which are mainly provided by the government.
NIIT has more centres in Kolkata than Hyderabad, Bangalore or Chennai.  The quality of talent available is demonstrated by the fact that over 20% of IIT students belong to this region. A significant section of the NRI entrepreneurship at Silicon Valley too belongs to this region. In addition, premium educational institutes like the Indian Institute of Technology, Kharagpur (IIT-KGP), Indian Institute of Management, Calcutta (IIMC) and the Indian Statistical Institute (ISI) are located in the state. Kolkata offers about 580 Mbps of international satellite connectivity through VSNL and STPI. About 70% of this bandwith is available to new players. The state is now planning to set up two more earth stations at Kharagpur and Durgapur.
Still, West Bengal has not been able to build on this pool of talent. The reasons are poor infrastructure, rigid labour laws,  lack of political will, heavy bureaucratisation and a subsequent dearth of investment.
The Government has West Bengal has been running an IT Promotion cell from August 2003. The cell reports directly to the Minister-in-charge Information Technology and is led by the Principal Secretary, Department of Information Technology. Contact details of the cell are available on www.itwb.org.
Assam
The Emergency Medical Research Institute (EMRI) was recently started in Assam in collaboration with the Satyam Group. The emergency services will be available in Kamrup (Rural and Urban) and Jorhat districts initially and will cover the state gradually. This mega EMRI project in Assam with 500 ambulances in service is bound to develop the health infrastructure in Assam and will be considered as a milestone, particularly in the management of trauma victims.

While Assam fares decently in terms of Adult Health index as well as Child Health Index, it fares poorly in terms of development of Rural Health infrastructure. At present there are 131 private sector hospitals in Assam scattered over 13 districts. These are unevenly distributed. Most of the private hospitals are clustered in the Kamrup (Metropolitan) Guwahati. In some of the districts there is not even a single private sectors hospital. The commercial capital of Assam, Guwahati is known as the 'gateway to the North East' and some large government and private hospitals are located here. There is a need to decongest Guwahati and build infrastructure in other parts of the state and region. Communications, power and IT infrastructure need to be prioritised. To improve communications across the river Brahmaputra, a bridge between Jorhat and North Lakhimpur via Majuli has been built.
 Any hospital with a 100+ bed capacity has the potential to improve services through the use of information technology. However, despite being a major IT hub, India's hospital's still follow manual processes to a large extent. For a patient, especially in a larger facility, it is difficult to retrieve data and when it is done, this takes a long time eating into precious man hours of hospital staff who can be gainfully employed in the care of patients.
Bihar

The indicators of health depend as much on drinking water, female literacy, nutrition, early childhood development, sanitation, women's empowerment, etc., as they do on hospital and health systems. Approximately 40% of Bihar's population lives below the poverty line. This reflects in the poor health indicators of the population. Malnutrition among children and women has increased in recent years and the prence of certain vector borne diseases, communicable diseases, and water borne diseases is also high. The Maternal Mortality Ratio in Bihar (371 per 100,000 live births) is the 4th highest in the country. The high level of MMR can be attributed to low level of institutional deliveries (23.2% compared to national figure 41%), high level of anaemia among women (63.4% compared to national figure of 51.8%), low provision of iron and folic acid tablets to ante-natal cases (8.1% compared to national figure of 20.4%), and low level of full ante-natal coverage (5.4% compared to national figure of 16.4%).
Mobile Hospitals on the Brahmaputra: A new floating hospital would visit the islands dotting Assam's Brahmaputra river at least once a month to render medical services. This has brought in a new ray of hope to these islanders who have been worried about their isolation. Akha – a boat with medical personnel and supplies – is a unique door-to-door service for the poor inhabitants of the state's islands, including Charikhulia Chapori. Akha, which means 'hope' in Assamese, is the brainchild of the Association for India's Development (AID) – a student group – and the Centre for North East Studies and Policy Research (C-NES), a New Delhi-based NGO. The NGO was especially sensitive to the vulnerability of those who lived in the rural islands, faraway from modern conveniences, including hospitals with sophisticated equipment.
'Technologically speaking, it is a specially made boat for this purpose. It is also equipped to deal with emergency situations like floods,' said Sanjoy Hazarika, C-NES member and the driving force behind the one-year-old project. 'It has space for on-board treatment of basic health problems and can even take a few emergency cases back to the nearest referral or district hospital whenever needed,' Hazarika, a New Delhi-based columnist and community activist, says. Akha can accommodate health personnel and professionals. This vessel can be turned into a classroom to train paramedics during winters when the water level is too shallow to set sail. This specialised boat was funded by prize money from a World Bank competition won by C-NES volunteers and a group of grass-root boat-builders in 2004. With the India Country-level Development Marketplace award of $20,000 (INR 900,000), Hazarika and other C-NES workers could realise their dream of treating the unreachable under-privileged sections of the state.
Primarily used as a documentation and health campaign vehicle during the lean season, the boat is a prototype built locally but with more powerful engines to help it negotiate its way through the turbulent Brahmaputra waters during floods. The Assam Medical College at Dibrugarh provides the medical staff for regular camps health-camps to be undertaken by Akha while the district administration supplies the fuel for such missions. Oil India Ltd. also allows a grant as Akha's maintenance expenditure. The remoteness of the areas in which Akha operates is evident by the fact that hardly any government scheme ever reaches these places and the elected representatives have no time to visit them. Ironically, people living in these 'chaporis', as riverine islands are called in Assamese, are confused as to which constituency or district they belong to as no proper demarcation has been identified yet. Illiteracy is endemic in these 'chaporis' and the definition of life is punctuated by mere birth and death. Akha often puts down anchor in Charikhulia Chapori of Dibrugarh district to relieve a population that frequently suffers from anaemia, gastritis, respiratory infections, diarrhoea, worm infections and malnutrition. 'Akha camps are important as we don't have a dispensary or a public health centre,' said Basanti Basumatary, a resident of Charikhulia Chapori. 'Earlier, we used to take patients to 'guwala dactor' (quack),' she added. Source: https://www.bio-medicine.org/medicine-news/Assams-Floating-Hospital-To-Render-Medical-Services-To-Islanders-9355-1/
A Report of the Special Task Force on Bihar (2007) states that there are substantial gaps in health sector infrastructure and essential health requirements in terms of manpower, equipment, drugs and consumables in primary health care institutions. The report calls for a greater use of telemedicine to bring services to remote areas. It also calls for the urgent upgradation of smaller hospitals.  In Bihar, there are substantial gaps in sub-centres, primary health centres, and a very large gap in community health centres along with shortage of manpower, drugs and equipments necessary for Primary Health Care and woefully inadequate training facilities. Two main approaches are required in order to obtain better service delivery in health. Service Approach: A blend of services delivered through (i) Static health facilities, (ii) Outreach facilities, and (iii) Telemedicine and  Education approach: Behavioural change communication strategy will be used for social mobilisation for better health outcomes.
Mobile medical units providing OPD services, lab investigations and minor operations are needed to provide health services to rural populations of distant areas. Upgradation of district hospitals including blood-banking facilities, especially in areas lacking any sub-district hospitals/community health centres, should be undertaken on priority. For a state with 38 districts and a population of over 8.5 crore, Bihar has only three centres where platelets are available. Two are in Patna and one in Muzaffarpur. The state hospitals do not even have the facility (Elisa test kit) to test a patient for dengue.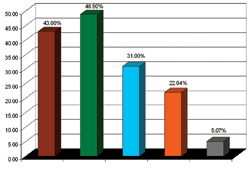 Health sector in this state is in poor conditions. According to the economic survey of Bihar, 2008, about 95 per cent of the patients go to the private clinics and hospitals and only five per cent, who does not have any other option, goes to government hospitals. For instance, only 39 patients went to the out patient department (OPD) of government hospitals in January 2006.
In an attempt to improve the health services in Bihar, the state government decided to confer super speciality status to three of the state-run hospitals in Patna. As part of this exercise, Lok Nayak Jaiprakash Narayan hospital will be developed as super speciality hospital for neuro and orthopaedic disease, while Rajendra Nagar and Gardener Road Government hospitals would be converted into eye and nephro-diabetic speciality hospitals, respectively. Specialist doctors are due to be appointed on contractual basis in these three hospitals. At present, Indira Gandhi Institute of Cardiology is the only super speciality government hospital in Bihar which is catering to the needs of 90 million people.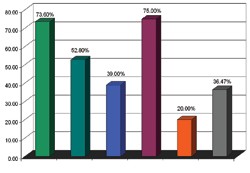 There are six medical colleges and hospitals, 25 sadar (district) hospitals, 23 sub-divisional hospitals, 70 referral hospitals, 397 primary health centres (PHC), 1,330 additional PHCs and 7,024 health sub centres in the state, which is far less than the national average. In previous financial year, the government has spent INR 220 crore to strengthen the health sector infrastructure, but with no tangible success.
National Sample Survey Organisation-60th Round (2004) showed that the number of hospitalised cases treated (per 1000) in public hospitals in rural areas is only 144 as compared to all-India average of 417. In urban areas, the figure is 215 as compared to all-India average of 382.


Follow and connect with us on Facebook, Twitter, LinkedIn, Elets video