State Department, IBM build telehealth bridge to rural Pakistan
A telemedicine project by the State Department, IBM, and other public and private organisations has enabled medical specialists to treat patients in remote, medically underserved areas of northern Pakistan, some of whom have suffered for years from easily treatable diseases.

Using wireless broadband technology, videoconferencing and the Internet, the Pakistan Telemedicine Project has connected a central coordinating facility at the Holy Family Hospital in Rawalpindi with a hospital in Attock District, a rural area with few doctors and limited medical resources.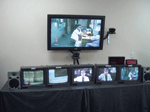 Since late August, the program has been running virtual clinics in dermatology and ear, nose and throat specialities, performing radiology, and providing virtual grand rounds to educate local healthcare providers. Patients who haven't been seen by a physician in several decades showed up to register at these clinics said Dr. Richard Bakalar, chief medical officer at IBM. And the doctors and healthcare personnel are very excited that they're going to be able to treat patients they previously couldn't. Motorola and Wateen Telecom, based in Pakistan, are supplying the broadband technology. The U.S. Army's Telemedicine and Advanced Technology Research Centre will provide four medical consultants, including a cardiologist, ophthalmologist and trauma specialist.
The U.S. Agency for International Development is contributing USD 80,000 to cover the cost of two independent assessments of the project. And Medweb is providing telemedicine software, servers and medical input devices. The company worked with IBM on a similar project on Tristan da Cunha, the world's most remote inhabited island.
The goal was to develop a project that could showcase the transformative power of telecommunications technology. Pakistan was chosen as the initial site because the government has difficulty delivering healthcare to a broad swath of its population. More than 75 percent of the country's 173 million residents live in rural areas, but only 22 percent of its physicians practice in such areas.
Pakistan officials have been active partners in the effort, Saeed said, and the goal is to make the project self-sustaining in 18 months. In the meantime, the State Department will determine practical funding sources and expand coverage within Pakistan before replicating the program in other countries. The agency has already provided funding to IBM Pakistan to provide a second hospital in another remote region with telemedicine capabilities.
Microsoft, partners to use IT in 'ground-breaking' genetics research
Microsoft, Scripps Health, Affymetrix and Navigenics will launch what the companies say is ground-breaking research to uate the impact of personal genetic testing on the health and psyche of a patient. The study will offer genetic scans to up to 10,000 employees, family and friends of Scripps Health system and will measure changes in participants' behaviours over a 20-year period.
Researchers will use healthcare IT to study genetic variations linked to many diseases and the study will afford researchers the opportunity to better understand ways to prevent, diagnose and treat disease. This project represents the largest single opportunity to date for modern genetics to move outside the laboratory and directly to consumers, say participating companies.
The study follows heated presidential election debates over how to reduce the costs of healthcare through better use of preventive care. It also comes as physicians and stakeholders continue to wrangle over the value and timing of using genetic information to treat patients. Participants in the new study will have their information stored in Microsoft's HealthVault, a platform Microsoft launched a year ago for retaining patient-controlled personal health records. Since the launch of HealthVault, Microsoft has partnered with organisations including the Mayo Clinic and Kaiser Permanente. "Personalized medicine stands to change the way people approach their health and wellness, as well as open up new genetic research opportunities," said Peter Neupert, corporate vice president of Microsoft's Health Solutions Group.
Europe launches its health data exchange pilot
A project involving 12 European countries and supported by the European Commission is taking the lead in ensuring healthcare interoperability in Europe. The project is akin to the building of a nationwide health information network, or NHIN, that is under way in the United States.
Europe has launched the European Patient Smart Open Services (epSOS) 'large scale pilot' on interoperability of national e-health systems, involving 12 EU countries. It is set to run for three years.
Every member country has its own system of storing healthcare information, yet these systems often can't 'talk' to each other. Anyone who falls ill in one country should have access to his or her health information in other European countries, the epSOS team noted.
With this the European Commission is laying the groundwork for improved healthcare options for traveling EU citizens. So far, some countries have been struggling with interoperability within their own state, let alone beyond their borders With the epSOS large-scale pilot, they are trying to identify and test the relevant tools to make interoperability a success.
The goal of the epSOS pilot is "to improve patient safety. Citizens should be able to trust any healthcare system in any country they visit or work in," said Daniel Forslund, head of the section on e-health in Sweden's Ministry of Health and Social Affairs. It has been noted that the Swedish health ministry has been fundamental in setting up the epSOS pilot.
The countries involved in the epSOS project are Austria, the Czech Republic, Denmark, France, Germany, Greece, Italy, the Netherlands, Slovakia, Spain, Sweden and the UK. The plan is to connect what already exists. The countries will look at all of their systems for electronic health records and see what can be shared.
Narayana Hrudayalaya plans health city in Mexico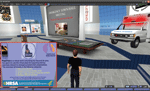 Indian hospital major Narayana Hrudayalaya plans to set up a health city in Mexico that will also cater to patients from the US. Dr. Devi Shetty, eminent cardiologist and chairman of the Narayana Hrudayalaya group of hospitals, revealed while addressing a news conference to announce the setting up of a health city – a multi-speciality hospital with research facilities – in Hyderabad on the lines of the group's famous facility in Bangalore. "The health city in Mexico will be a 3,000 to 5,000-bed facility and we are looking for joint ventures," he said adding that the government of Mexico had requested the group to set up a large health facility. Sources said the health city would come up either in Mexico City, the capital of Mexico or at Guadalajara, the second largest city in Mexico.
"We foresee healthcare delivery problems in the United States. They also have problems in undertaking a 20-hour journey to India for heart and other surgeries. As Mexico is closer to America, they will find it easy to undergo treatment there," he said. The chain of hospitals, which has already built one of the world's biggest cardiac hospitals in Bangalore and is planning similar facilities in other cities, is reportedly in talks with the US-based Sutter Health for the INR 10 billion-health city project in Mexico. The INR 16 billion group, which currently has two hospitals in Bangalore and Kolkata, plans to invest INR 50 billion over next five years in expanding its operations to six other Indian cities.
Paramedic students trained using Second Life
Paramedic students in London are being trained in how to deal with emergency situations using the virtual world of Second Life.
The Second Life training system uses online avatars of patients in Second Life, in a series of different scenarios, to teach future paramedics how to respond to different situations. Students work in groups of three or four to treat the virtual patient.
Emily Conradi, e-Projects Manager, said, "The advantage of Second Life is that it feels more real. Students get a sense of being there together and can decide what to do from what they can see in front of them." The system is being introduced this month for Paramedic Science students studying at the Faculty of Health and Social Care Sciences, a partnership between St George's, University of London and Kingston University.
Students at the faculty will use Second Life to learn how to deal with situations such as responding to an emergency call to find someone slumped outside a nightclub. Students entering Second Life as virtual paramedics can assess and treat the female patient by doing things such as checking their pulse, dressing wounds and administering drugs. They can also access a toolkit, including all the equipment typically found in an ambulance, such as oxygen masks and an electrocardiogram. After assessing the patient and giving emergency first responder treatment, the students then put the patient into the ambulance and take them to the hospital. Once they have reached the hospital, they submit handover notes on the patients, which are emailed to their real-life tutor for feedback. The Paramedic Science degree has a strong practical focus, and solving problems based on real-life scenarios forms a crucial part of the course. And Paramedic students spend a lot of time in work placements, which can be based anywhere in the country, so it can be hard for the students to meet face-to-face with each other and with their tutors.
The application has been developed by St George's, University of London's e-learning unit as part of the PREVIEW project, funded by the Joint Information Systems Committee.

Follow and connect with us on Facebook, Twitter, LinkedIn, Elets video