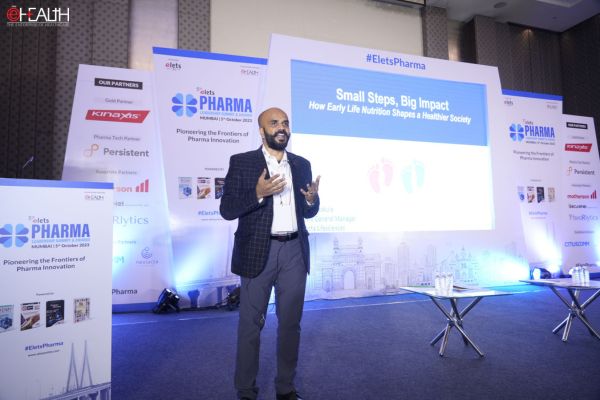 Sunil Kumar, Country General Manager, NeoLacta Lifesciences, emphasized the role of technology in advancing the pharmaceutical industry at 5th Elets Pharma Leadership Summit & Awards. He shared insights into how his company is making significant strides in improving early-life nutrition for infants, particularly those born prematurely as early as 24 weeks gestation. NeoLacta Lifesciences aims to make a positive impact on society by addressing the pressing issue of infant nutrition.
Kumar highlighted India's significant contribution to global preterm births, accounting for one-third of such births annually, which amounts to 3.5 million infants. He pointed out the alarming infant mortality rate, with 72% of infant deaths occurring within the first 28 days of life. NeoLacta Lifesciences recognizes the vital role of breastfeeding in protecting newborns and aims to fill the gap in the availability of donor human breast milk in India, where there is a shortage of milk banks.
The company has introduced innovative technology and processes to process donor human milk and ensure it reaches neonatal intensive care units (NICUs) across the country. NeoLacta Lifesciences has a unique approach, involving mothers with hyperlactation as contributors, maintaining a balance between demand and supply.
With the introduction of their products, there is less reliance on maintaining a cold chain for breast milk distribution. Despite their progress, the company acknowledges the immense potential for growth and seeks to raise awareness and gather advice on how to expand its impactful work in the field of infant nutrition. They have a vision to impact over a million babies by 2030 and are committed to promoting the concept of exclusive human milk diets for infants. However, they also face operational challenges and the need for regulatory clarity in India's evolving healthcare landscape. NeoLacta Lifesciences remains dedicated to improving access to donor human milk products for premature infants and encourages society to support and propagate this crucial concept.
Follow and connect with us on