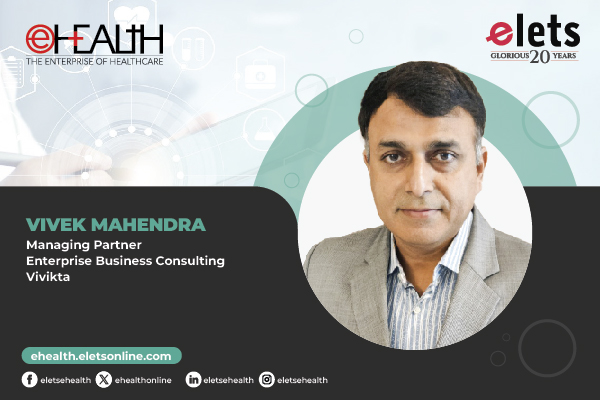 The pharmaceutical industry, traditionally deeply research-driven and compliance-bound in nature, finds itself in the throes of making the choice – to accelerate the pace of introducing a new therapeutic entity vs. the risks it may entail to achieve this acceleration.
A paradigm shift seen in the research to launch timeframe during the COVID-19 pandemic, adds further optimism for this choice for the pharmaceutical industry. Looking at the current state of the industry from an end-market perspective, experts believe there has never been a better time to be in the drug delivery field.
Pipelines are at their largest, healthiest point in history, and are more reliant than ever on enabling technologies to achieve desired patient outcomes. This pipeline has been supported by strong industry R&D spend, which was estimated to be $270 billion for 2022-23 almost four times the level of about 20 years ago.
Over the next five years, more than 500 drugs are projected to reach the registration stage, assuming positive clinical trial outcomes. Coupled with the advancements in newer approaches, including biologics, biopharma, alternative therapies, and gene therapies, this era is poised to significantly enhance life expectancy and improve Quality Adjusted Life Years (QALY).
What is enabling this strangely dichotomous situation – the worst health crisis vis-à-vis the highest life expectancy coexisting?
The Digital Shift
Within the stringent norms established globally, specifically with the US FDA (Food & Drug Administration) at the forefront and with local governance bodies like the CDSCO (Central Drugs Standard Control Organisation) in India, pharmaceutical organisations are actively exploring leveraging the digital ecosystem for faster time to market coupled with better efficacy by:
Accelerating pharma discovery and synthesis planning including prediction of reaction outcomes, conditions, and impurities; prediction of molecular properties; molecular representation, generation, and optimisation; and extraction and organisation of chemical information.
Adopting Digital Twin approaches, specifically for the product, production, and performance, including early approvals.
Optimising the time for clinical trials through a scientific approach for candidate selection; compliance traceability; and outcome / adverse events tracking.
Accelerating marketing authorisation, specifically from the focus of regulatory approval including best pharmacovigilance approaches with automated auditing and reporting.
Industry and Academia consortiums have started working to leverage the opportunities provided by Artificial Intelligence (AI), Machine Learning (ML), and Deep Neural Networks. A good example is the MIT (Massachusetts Institute of Technology) partnership with Novartis and Pfizer to transform the process of drug design and manufacturing with its ML for Pharma Discovery and Synthesis consortium. This will only see further acceleration with Generative AI-driven large language models to enable complex correlations – a foundation for synthesis planning and better statistical coherence during clinical trials.
Adoption – A series of practical approaches developed for digital leverage
A simple example of how Deep Learning can be employed in R&D is the use of the same technology that allows us to tag photos on social media platforms like Facebook or Instagram. This is being used to sort through and group a series of digitised images of cells treated with concoctions of different experimental compounds and their physical transformations. Thus, machine learning algorithms can classify compounds with the same visual effects on cells – and do it at incredible speeds. Not only does this reduce the time for deducing insights but also points us to new therapeutic possibilities with efficiency.
Another interesting initiative is the establishment of a Digital Twin, specifically for the product, production, and performance. As part of the greenfield approach for the production sites, the digital twin of a plant or production system created during the process and plant design phase ensures that this forms the basis for early regulatory filing thus, minimising delays during the approval process. It also optimises the capex and brings in predictive planning and better operational cost management.
Digitisation in Pharma coupled with Digital Health reemergence
In the wake of the post-pandemic resurgence of Pharma 3.0, many large pharmaceutical organisations have made significant investments in AI, ML, and Digital HealthTech platforms. This value-add era is dedicated to accelerating digitally optimised treatment options and pathways while establishing direct interactions with patients. The primary focus lies in empowering core business functions such as Research and Development (R&D), Digital Therapeutics, and direct drug delivery. Additionally, it involves monitoring drug efficacy, tracking prescriptions to gauge the return on investment for the launch of new molecular entities, and continuously gathering feedback from patients to enhance product offerings.
In addition, using digital assets to build patient trust and positive brand experiences/perceptions will create pathways for personalised medicines.
These are exciting times with a world of possibilities enabling the strangely dichotomous situation – the worst health crisis vis-à-vis the highest life expectancy!
Views expressed by Vivek Mahendra, Managing Partner, Enterprise Business Consulting, Vivikta
Follow and connect with us on