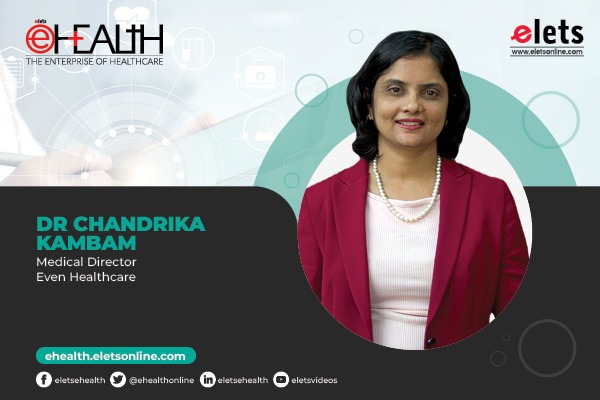 New-age start-ups are institutionalising a new model of healthcare, shifting care to patients' homes and ushering in disruptive innovation in the form of daycare, point of care, and digital health consultations. Today, we find innovation happening in every area of healthcare delivery, and at the core of every innovation, we find a persistent resolve to improve quality and accessibility while decreasing cost and time of delivery. Nothing could be more heartening for India, a country of 1.3+ billion people where 70 per cent of the population lives in rural areas, and a mere 30 per cent possess healthcare coverage.
To make matters even worse for healthcare delivery, there is a perennially acute shortage of skilled workers. The most ideal solution to this central challenge of healthcare— an increase in government spending on healthcare systems, infrastructure, trained personnel, and the provision of a universal health cover – is a function of time, implying that it is essentially a long-drawn process that won't become a reality anytime soon. In sharp contrast, our healthcare needs for health, nutrition, clean water, and sanitation are basic, acute, and urgent. Therefore, the only way out is to leverage the existing infrastructure and innovate within the constraints of the prevailing framework to address immediate needs to the extent possible while paving the way for long-term solutions, brick by brick, in a feasible manner.

To me, a bird's eye view of the current innovations in the healthcare delivery space would include the following:
A robust digital framework as the foundation for connecting disparate ecosystems. This framework will get even stronger with the advent of 5G and other infrastructure enhancements. The ability and agility to connect faster and deeper will indeed throw open new opportunities.
Developing a cost-effective care delivery system that eliminates the need for highly skilled manpower and high end technology infrastructure at the grass root level, quickfix innovations like using telemedicine portals on phones, digital sensors to measure vitals, and built-in algorithms to detect and alert any deviations from normal
Smart lab innovations like lowcost, strip-based testing for over 100-odd parameters with sensitivity and specificity almost equivalent to conventional lab based testing at 1/10th of the cost.
Radical innovations in radiology based on the 'Make in India' theme; machines costing 1/10th of the cost of import grade, with equal and comparable images regarding quality and other parameters, ability to transmit images from remote area health centers to metro hubs where skilled radiologists can quickly review and revert with actionable inputs.
Adopting an e-commerce platform in healthcare for home sample collection, booking appointments, and deliver medicine, which provides accessibility and transparency in the same breath.
Insutech companies, the new kids on the block, who are ushering in disruptive innovation in both payer and provider domains.
Further, there are a host of innovations happening in genetic mapping that lead to targeted treatment protocols, especially in cancer care. Slowly but surely, we are transitioning from evidence-based care to precision and personalised care backed by evidence. The government's initiative to create a unified healthcare platform for the exchange of information and various other transactions is beyond doubt a game changer, akin to what UPI has become for the financial world.
Having said that, at ground level, the stark reality leaves a lot to be desired. We still have innovators and crusaders largely working in silos, and collaboration and co creation are largely academic buzzwords. Even if the basic requirements for institutionalising an EMR are not in place, so is the commitment to bring in transparency in care. The larger cause is yet marred by lingering old problems like a need to strengthen existing regulatory framework, non-existent clinical governance, and slow adoption to evolving paradigms and novel methods across all levels – from leadership to grass roots.
I intentionally left out "accountability" from the core of innovation in the elaboration above as I find it sorely amiss across levels:
General Population: They need to be held accountable for their own health. Ignorance in matters of health adds immense burdens in the form of disease progression and a ballooning cost of care. Regular preventive health checks are a must, so is the need to be open about health issues with healthcare providers.
Healthcare providers: They need to be held accountable for the appropriateness of care, clinical outcomes, and cost of care. Accreditation bodies solely focus on systems and processes, which will proactively monitor the outcomes. Only aggrieved patients and family members approach NMC or consumer courts with complaints, which is only a reactive step of the last resort, and only the tip of the iceberg.
Regulatory bodies: They must look at newer innovations in business methodology and ensure that a proper monitoring framework is in place to safeguard all interests and every critical need, including compliance with quality, safety, financial, and clinical outcomes.
Needless to say, startups can thrive only in a conducive environment of a transparent, accountable, and well-governed framework that upholds the ethics and integrity of the system and, at the same time, facilitates the creation of products and solutions that address current needs and help plan against evolving challenges.
Views expressed by Dr Chandrika Kambam, Medical Director, Even Healthcare

Follow and connect with us on Facebook, Twitter, LinkedIn, Elets video