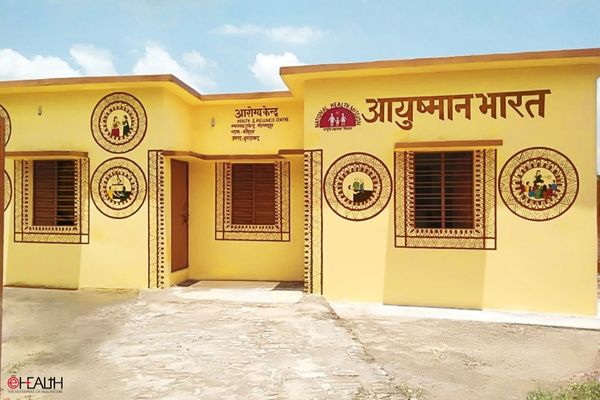 India has accomplished a critical milestone—150,000 Ayushman Bharat Health and Wellness Centers (AB-HWCs) have been operationalised before the end of the year, a significant accomplishment reflecting the improvement of the nation's health infrastructure. The nation's efforts to complete this task ahead of schedule were praised by Prime Minister Shri Narendra Modi ji, who also noted that these centres would make it simple for people to access and use primary healthcare services nationwide.
Union Minister for Health & Family Welfare, Dr Mansukh Mandaviya, congratulated the country on its success and said that India had accomplished its objective for itself. The combined and cooperative efforts of States/UTs and the Central Government have propelled India into a global model for guaranteed comprehensive primary health care services, turning Prime Minister Shri Narendra Modi ji's vision into reality.

With the goal of "Antyodaya"—leaving no one behind—150,000 Ayushman Bharat Health and Wellness Centers (AB-HWCs) are revolutionising the provision of comprehensive primary healthcare services that are universally free and cater to all age groups from birth to death through a continuum of care approach. AB-HWCs have reached 8.5 teleconsultations via e-Sanjeevni, where approximately 4 lakh teleconsultations take place on a daily basis, as part of their efforts to ensure that healthcare services are accessible to the country's most remote areas.
In total, over 86.90 crore beneficiaries have had non-communicable disease screenings, including 29.9 crores for hypertension, 25.56 crores for diabetes, 17.44 crores for oral cancer, 8.27 crores for breast cancer, and 5.66 crores for cervical cancer.
Due to the growth of AB-HWCs, there are now 172 essential medications available at Primary Health Centres – Health Wellness Centres (PHC-HWC) and 105 at Sub Health Centres – Health Wellness Centres (SHC-HWC), and there are now 63 and 14 essential diagnostics available at PHC-HWC and SHC-HWC, respectively. In order to instill a mindset for community well-being, AB-HWCs also include wellness classes on Yoga, Zumba, cyclathons, and walkathons. They also offer suggestions on food, physical activity, positive parenting, tobacco, and alcohol cessation, among other things.
These facilities have hosted more than 1.60 billion wellness sessions till date.
As part of the Urban Primary Health Centre-Health and Wellness Centre (UPHC-HWC) initiative, AB-HWCs has operationalised two to three facilities in urban areas, enhancing outpatient treatment and serving a population of 15,000 to 20,000.

Follow and connect with us on Facebook, Twitter, LinkedIn, Elets video