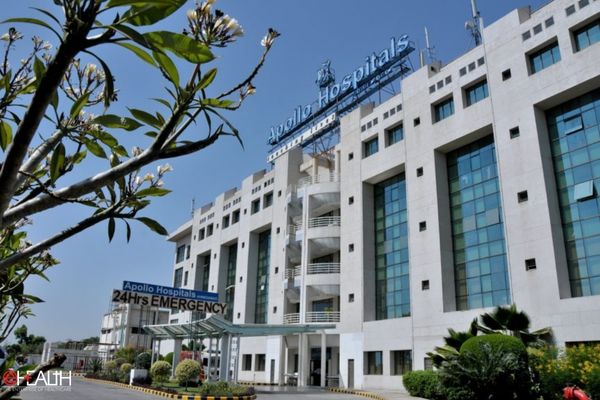 Apollo Hospitals will organise the 9th edition of the International Patient Safety Conference (IPSC) along with the 10th International Conference on Transforming Healthcare with Information Technology (THIT) on 13th and 14th February 2023 at the Taj Palace in New Delhi.
The IPSC with a theme of "Dream, Dare, Design", a not-for-profit initiative, is the largest patient safety-focused conference in Asia that addresses critical issues in patient safety and provides an excellent opportunity to share views, exchange knowledge and establish research collaborations & networking. Complementing this is the THIT conference which is the largest healthcare and IT-based international conference and trade show in India organised by the Apollo Telemedicine Networking Foundation.

The conference is based on the theme "Butterfly effect in action" and will examine various aspects of Digital Health along with supporting standards and policies. The initiative to promote patient safety & digitisation in the healthcare sector will revamp the traditional approach in the sector. New economies, value chains, and business models emerge all the time, with digital as the key driving force. Besides interactive sessions, educational programs, and social activities, IHD also features a trade exhibition showcasing the latest products, technology, services, and industry information.
Dr Prathap C Reddy, Chairman, Apollo Hospitals Group said, "International Health Dialogues in a post-COVID world are critical to promote discussion and debate with an opportunity to address challenges effectively through a common understanding among all stakeholders. In line with this, we are proud to take the lead in fostering continued institutional learning, providing a framework, and improving participation in policy development through international health dialogues on the important topics of patient safety and healthcare IT. As healthcare pioneers, it is our responsibility to drive excellence and we are happy to take the lead to organise these conferences during WHO's Decade of Patient Safety 2021-2030 to make healthcare services safer worldwide. We are sure that the learnings from the conferences will be invaluable to delegates from across the healthcare spectrum."
Dr Sangita Reddy, Jt. Managing Director, Apollo Hospitals Group said, "After the massive success of the earlier edition in 2019, the pandemic forced a break. But this year, the twin conferences are back with our team working tirelessly to hold this international event on a massive level with not just national delegates but those from abroad as well. We are striving to bring thought leaders of Health IT and Patient Safety together to form a powerful and winning alliance for healthcare delivery that is powered by digital, thereby creating high accessibility, increased care capacity, and high degrees of patient quality, and safety leading to delightful care outcomes. The two conferences are powerful platforms to share best practices and innovations. The International Patient Safety Awards will be an opportunity to recognise excellence in the field of patient safety. We have been organising the THIT conference since 2010 and the 10th edition of the THIT conference will showcase the increasing adoption of AI and ML in healthcare from preventive to imaging solutions with national and international healthcare technological luminaries sharing their experiences."
With sessions based on the theme of 'Dream, Design, Dare', the 9th International Patient Safety Conference (IPSC) will feature global thought leaders, industry experts, and healthcare practitioners sharing their invaluable experiences, best practices, and new innovative approaches to patient safety.

Follow and connect with us on Facebook, Twitter, LinkedIn, Elets video