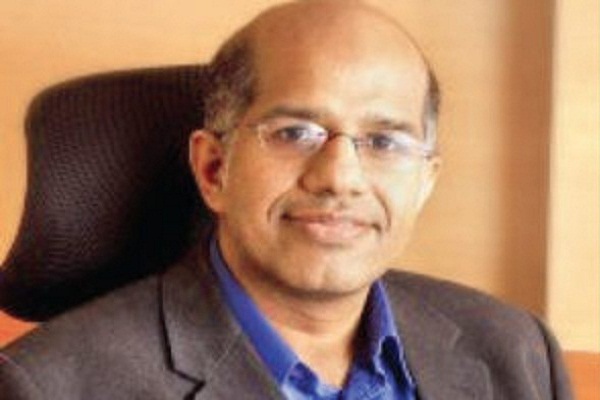 In Reimagining India's Hospital Infra series, we interview some of the sharpest minds in the Indian hospital segment to explore how swift adoption of cutting-edge design and new-age technologies can build smart, robust and responsive hospitals for 137 crores Indians. In this instalment, eHEALTH's Mrinmoy Bhattacharjee speaks with Sameer Mehta, Vice Chairman at Dr Mehta's Hospitals. Mehta is also President of the Association of Healthcare Providers of India – Tamil Nadu (AHPI – TN), Vice President of Consortium of Accredited Hospitals of India (CAHO), and Chairman of Health Sector Skills Council Tamil Nadu (HSSC – TN). Edited excerpts:
In your observations, how the Covid-19 pandemic, 'Atmanirbhar Bharat' and the government's various healthcare policies are boosting the growth of India's hospital infrastructure segment?
Healthcare has finally become a serious government agenda point. This took place prior to the Covid-19 pandemic. However, due to the Covid-19, the importance of good, sustained health activity across prevention, as well as cure and care has improved dramatically. But, when a country has under-invested in health for the last 25 years, it is hard to turn around a ship in the midst of a storm. The reality is that we have strong impetus, better leadership and stronger national-state and public-private coordination than ever before. But, we still have a long way to go.
Firstly, we need to strengthen the fragile coordination between national or central activities and state long-term priorities. Very few states have truly taken a long view into health and healthcare management. Secondly, we need to work with government, community, trust, mission, corporate hospitals and credible enterprises and NGOs to better deliver good healthcare. Historically public managed 60%-plus of out-patient and emergency care across the country, and the private sector accounted for some 20%-plus care. But, this got lop-sided with the private sector accounting for over 60% of in-patient curative services. The various schemes of the government will help address and re-distribute this service and capacity mix.
Thirdly, I would request the government to work with the corporate and wealthy donors to increase budgets to all levels of healthcare. There is no value in delivering short-term healthcare to the government facilities when this equipment will become moth-balled within two years. It is better to give these to accountable private community, mission and trust hospitals who will look after this and cherish the equipment for decades of value and utility.
What are the best practices that India should embrace from the world to build a robust healthcare infrastructure for 137 crore Indians?
Strong centralised technology monitoring systems like we have seen in Singapore, Denmark and more recently Kerala can be quickly deployed. Creating 'control rooms' and 'war rooms' for emergency services is a great start and bringing together private health delivery partners along with technology partners will make these useful and valued across healthcare. We regularly find that technology majors prefer to work with the government only as they are never ever asked tough questions of usefulness, value-for-money and efficiency. We should allow good private community operators to participate and help lead some of these will enable efficiency and accountability in our vast geographic spread.
We should also leverage startup technology rather than technology majors like we have seen in specific countries across Europe and South-East Asia will allow us to make people more efficient in our system of many. This will also help reduce the cost of care.
Working with strong non-profits and 'community friendly' private sector operators like we have seen in Mexico and parts of Africa will enable the best of healthcare in our country of many and regional diversities. We have also seen this work in India with Tata Memorial for cancer tertiary care, CMC Vellore for infectious disease, Dr Mehta's Hospitals or The Child Trust for pediatric care, Baptist Hospital or Amrita Institute for geriatric care, Aravind or Sankara Nethralaya for eye care, and Madras Medical Mission or Narayana Health for cardiac care.
There are many strong models operating across our country. As we include the best of private, public and startup enterprises together, we will see a sea-change in how our country starts thinking of healthcare. Today, a person in the Himalayas can be treated with telemedicine and remote monitoring in Chennai where there are available resources and expertise. This mindset of collective action thinking has become accelerated dramatically due to the Covid.
What are the cutting-edge technologies, especially ICT that are required to create a smart, robust and responsive hospital?
Firstly, remote monitoring for intensive care, ward-bed care and triage makes sense. We have seen multiple models that really are a mix 'n' match opportunity. Secondly, the models for preventative health that are low cost are of great value; we prefer open API integrators to single 'black-box proprietary' suppliers as the latter tend to become controlling and greedy over their data and access to health providers and clinicians.
Thirdly, in-hospital tools for efficiency such as Trello, Slack, Shivam, MS Kaizala, Vitraya Tech, Ketto Support, Ibhar and more health-specific tools have also given many of us a strong booster dose to manage many more patients during the Covid than we were ever capable of before.
Finally, low-cost rapid response diagnostic testing, which enables rapid decision making and provides lower life-cycle costs for hospitals and distributed health providers make lots of sense. The current system of sending blood and urine samples to centres versus 'blood-characteristic signatures' via broadband suggests that the latter will be a real game-changer for our industry especially for a distributed hyper-local and mostly rural India.
Have you adopted or plan to adopt any of such technologies in your hospitals?
Yes, we have already adopted a number of technologies such as Shivam for telemedicine, Health Sensei for ICU and ward remote monitoring, Vitraya for payor automation, Ketto for patient financial support or crowdfunding. While most of these increase efficacies and help reduce costs, some have also enabled new revenue growth, specifically Health Sensei, Shivam, and Vitraya.
How the patient safety movement is gaining steam in India? How are you diving the movement in your hospital?
We need to drive patient safety deeper through our systems and culture. The National Accreditation Board for Hospitals & Healthcare Providers (NABH) and National Accreditation Board for Testing and Calibration Laboratories (NABL) gave us a starting template and CAHO brought this to life. We need more awareness across our hospitals to truly make a difference. We can visibly see that in most major cities accredited hospitals that embrace patient safety and quality as key clinical traits show better outcomes.
Our Dr Mehta's Hospitals delivered positive clinical outcomes above 98.5% for the Covid-19, which is over 500 basis points above the average for accredited peers and over 800 basis points above the national average (including non-accredited averages). We lost between 63 – 82 basis points due to supply chain limitations and restrictions during Covid.
Our relentless pursuit of clinical outcomes and customer safety teaches our visiting consultants and new family members of true priorities. This approach helps consumers and their families to ensure that they take true ownership of their own personal wellbeing.
We would like them to be our customers across generations. Today, we have over 30,000 families whose two generations born and then later cared for by us through their life journeys, over 400 families with over three generations born and cared for with us and four special consumers who have had four generations born and cared for by us. This is what truly matters.


Follow and connect with us on Facebook, Twitter, LinkedIn, Elets video