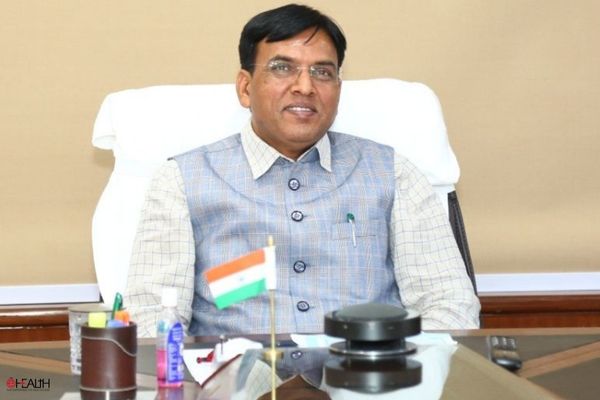 The nation's Maternal Mortality Ratio (MMR) has significantly decreased, marking a new milestone. The Union Minister of Health & Family Welfare, Dr. Mansukh Mandaviya, praised the nation on this success and tweeted: "Remarkable progress has been made in effectively lowering the Maternal Mortality Ratio (MMR)." He stated, "Significant Decline in the Maternal Mortality Ratio from 130 in 2014-16 to 97 per lakh live births in 2018-20. The various healthcare initiatives of PM @NarendraModi Ji's Govt to ensure quality maternal and reproductive care helped tremendously in bringing down MMR."
According to the Registrar General of India's (RGI) Special Bulletin on MMR, India's Maternal Mortality Ratio (MMR) has improved further by a staggering six points and currently stands at 97 per lakh live births. The number of maternal fatalities over a specified time period per 1,00,000 live births is known as the Maternal Mortality Ratio (MMR).

According to data from the Sample Registration System (SRS), the country's MMR gradually decreased from 130 in 2014 to 2016 to 122 in 2015 to 2017, 113 in 2016 to 2018, 103 in 2017 to 2019, and 97 in 2018 to 20.
Since 2014, India has undertaken a determined effort to reduce unnecessary maternal deaths and deliver accessible, high-quality maternal and newborn health services under the National Health Mission (NHM). In order to guarantee the supply of healthcare services, notably for efficient implementation of maternal health programmes to achieve the stipulated MMR targets, the National Health Mission has made major investments.
Janani Shishu Suraksha Karyakram and Janani Suraksha Yojana, two government programmes, have been enhanced and adjusted to become more reliable and respectful service delivery programmes called Surakshit Matritva Aashwasan (SUMAN). The Pradhan Mantri Surakshit Matritva Abhiyan (PMSMA), which focuses on identifying high-risk pregnancies and facilitates their appropriate management, is particularly praised for this. This had a big effect on reducing avoidable mortality. LaQshya and Midwifery activities are focused on promoting quality care in a respectful and dignified way, ensuring that all pregnant women have a choice in how they give birth.
India's remarkable efforts in effectively lowering the MMR ratio give hope that the country would achieve the SDG target of an MMR less than 70 well before the deadline of 2030 and establish itself as a country that respects maternal care.

Follow and connect with us on Facebook, Twitter, LinkedIn, Elets video