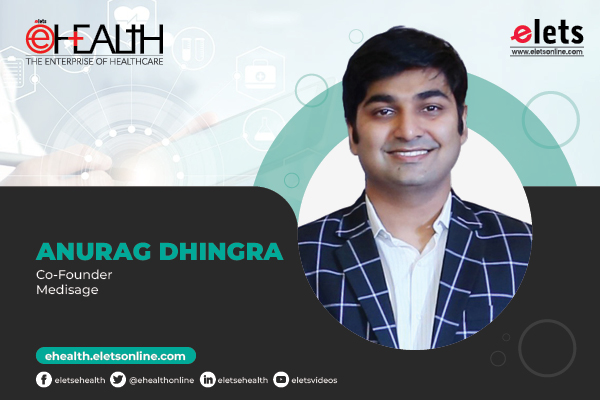 Today, India's healthcare sector has advanced a great deal. People from foreign countries, especially South-East Asian nations, often come to India for treatment. But we have a significant concern that needs serious attention soon, more so if India dreams of becoming a superpower in the near future.
The country's rural areas remain in dire straits with nearly 60 per cent of our population living under very poor, or no healthcare facility at all. There is a huge shortage of qualified medical practitioners along with a lack of basic infrastructure and medicine.
Challenges facing rural healthcare
More than 700 million Indians live in rural areas, where the state of medical facilities is unspeakable. So, there is an urgent need for the people of India, along with the government, to change this scenario very fast. Although the government is running several programs, their success and effectiveness do not seem promising at all because of huge gaps in their achievement.
The number of Primary Healthcare Centres (PHCs) in rural areas is not only limited, but some of the centres do not have doctors and enough medical staff. Almost 40 per cent of the centres do not have laboratory technicians, while nearly 20 per cent do not even have a pharmacist.
A World Health Organisation report reveals that noncommunicable diseases (NCDs) kill 41 million people worldwide every year. It also says that 15 million people die from NCDs between 30 and 69 years of age annually. Moreover, most of these early deaths are seen in low- and middle-income countries that mainly treat infectious diseases while ignoring NCDs. Some of the common NCDs include cardiovascular diseases, diabetes, cancer, chronic respiratory diseases, and injuries.
This leads to a huge number of premature deaths since the PHCs in remote villages are not able to handle even simple cases on time, which makes the situation more complicated. The key barrier to tackling NCDs is the lack of trained physicians at these centres where such cases can be detected early on and treated in time. India accounts for the largest number of maternity deaths, too. Most of these are in rural areas where maternal health care is extremely poor.
Additionally, with new diseases coming up, such as Covid-19, monkeypox, and so on, doctors in rural medical set-ups cannot deal with such diseases since they are neither equipped to treat these diseases nor have the knowledge or training to deal with them. Reeducation and training of doctors in rural areas can also lower the huge burden on patients in Tier I and Tier II city hospitals.
The Way Forward
When patients reach doctors, they are often in a very serious condition. If they cannot trust the nearest—or last-mile—physician, patients may not take their advice and they may suffer serious consequences or even death. So, while making diagnoses or offering treatment suggestions, doctors must be confident. This will allow patients and their families to know that they can trust their doctor's advice because he knows what is wrong and can help the patient get well soon.
Many organisations are now coming forward to improve healthcare facilities in remote areas of the country. But the first step forward should be to enhance the quality of care. Doctors and other healthcare providers have to be upskilled. And digital technology will play a big role in this. Several leading global healthcare companies are using digital technology to improve the quality of care and bridge knowledge gaps among caregivers.
Online Training
With advancements in technology, plenty of options can be used to train medical practitioners in remote rural areas. Since doctors are busy and do not have the time to go out and attend lectures, seminars, or workshops, they can get information at their fingertips online. Cloud-based technology can help doctors and medical practitioners upgrade their skills and knowledge. Today, many websites offer free access to content that doctors can find on their smartphones or on other devices linked to the Internet, where specialist doctors can share their expert knowledge about the latest developments in medical research and new drugs. They can also hold regular interactive events where doctors ask questions and clarify their doubts. Such online programs and exercises can benefit last mile doctors to upgrade their knowledge and provide better healthcare services.
The government, to re-educate and upskill doctors at the primary level, may also tie up with pharmaceutical companies that want to help retrain these last-mile doctors and medical practitioners. This will help doctors provide quality and affordable healthcare to our huge rural population.
Views expressed by Anurag Dhingra, Co-Founder, Medisage


Follow and connect with us on Facebook, Twitter, LinkedIn, Elets video