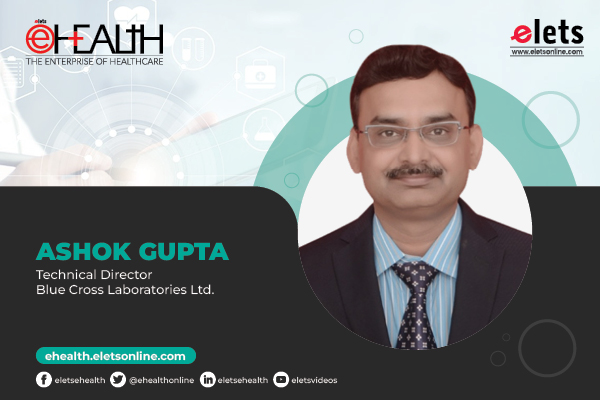 Ashok Gupta, Technical Director, Blue Cross Laboratories Ltd. commenced his address on the note that future readiness for the pharmaceutical industry encompasses numerous aspects including new products in the pipeline, speed, accuracy, agility, cost-effectiveness, data integrity, transparency, automated processing, while fostering creativity and innovation.
He said, "The most interesting part of digital transformation is intelligent automation. We are investing heavily in the adoption of new-gen technologies and automation. However, we need to have our infrastructure future ready to reap the benefits of this digitisation."
Intelligent automation implementation is critical, and if we do not do so, we may encounter a variety of problems. We invest a lot of money and time in technology and automation, but if our infrastructure isn't equipped to handle all of these issues, the ultimate results may be delayed.
The primary goal for automation should be the selection of automation, processes, and people. And if we have all of these things in place and examine our strengths, limitations, and opportunities in each and every industry, we will be able to reap the most benefits from automation.
Automation in the pharmaceutical sector is primarily concerned with increasing R&D investments. According to previous data, R&D investment has been substantially slashed to 1.5-3.5 per cent.
Clinical studies, post-marketing regulatory monitoring, product traceability, supply chain efficiency, and so on are some of the important topics which require clever automation to improve the efficiency and reliability of our products.


Follow and connect with us on Facebook, Twitter, LinkedIn, Elets video