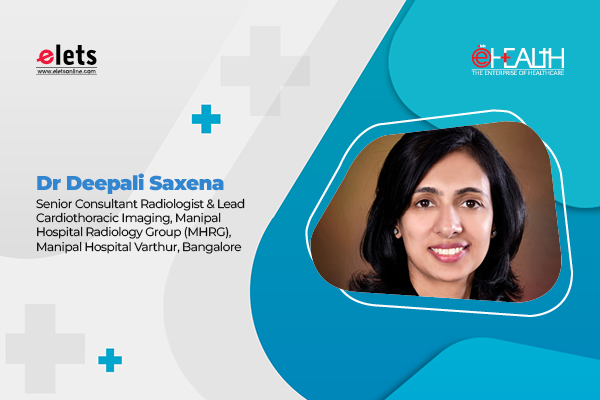 We are witnessing an ever-increasing need for radiology & imaging. The provider, the end-user and the processes in between, are all coming together to address this burgeoning growth in radiology & imaging. Let us look at some of the factors leading to this increased need.
Areas that were not previously internet, technology and digital communication enabled, have become more connected, as they are forced to start using these aids to speed up diagnosis. For example, in Covid times, in a very short span, the virtual interactions between the provider and the end-user went up multi-fold and speeded the process and improved communication between them. All involved witnessed the benefits of these aids and acceptance is now very deep rooted.
Post Covid the increased awareness of one's health care needs and pent-up demand led to a rebound in this sector. Normal people want assurance, more than ever before, that they do not develop any disease. That's where 'Preventive Radiology' comes in. Looking at the future, this trend is likely to accelerate.
Going forward, as the efficiency increases and costs decline further, favoured by a competitive market, it goes in favour of patients, as they can get quality reports round the clock from sub specialists located anywhere. On the other hand, it boosts volumes in diagnostic/ healthcare centres which are now able to achieve speed, accuracy and round-the-clock coverage along with outreach and scalability. We are looking at much larger numbers & scope than the present scenario.
A few major technological advancements in Imaging:
AI software is the backbone of this process. Advancements in AI software when applied to data from CT/MRI scanners improve image quality and significantly reduce imaging times.
MRI companies have now moved to develop machines that reduce the 20-minute scan to 5 minutes while significantly improving image quality. That means a lot of sick or claustrophobic patients can now undergo MRI scans comfortably
Likewise, improving real-time communication and sharing clinical-grade images in a safe environment among the Physician, Surgeon and Radiologist is now possible with apps available in the market, and already in use abroad.
CT scanners have witnessed tremendous change in technology from 3rd and 4th generation scanners to Dual Source and 640 slice scanners with 16 cm detector coverage, which means really short scanning times and hence, reduced radiation dose.
A promising advancement is mobile Head CT scanners, which are great for imaging critical or sick patients' bedside.
All these developments come together to reduce the burden on the healthcare system, freeing space to do more with less.
As a result of continuous R&D activity carried out in the manufacturing techniques of medical imaging equipment, multiple organ specific and technology-specific advancements are taking place simultaneously in small, consistent steps. This could result in several newer kinds of sequences, more adept software that will reduce the time & work of Scanner and Radiologist and automate things that are done manually today, while integrating fragmented imaging systems and processes, deeper into healthcare.
More complex data analysis would be possible in the near future, such as texture analysis and imaging genomics. All this also means that the Medical Imaging Equipment version, one used today, will be outdated in the next 5 to 7 years like the iPhone series. This is the tech boom in the medical field we have been waiting for.
Views expressed by Dr. Deepali Saxena, (MBBS, DNB, Cardiothoracic Imaging Fellowship (USA), Senior Consultant Radiologist & Lead Cardiothoracic Imaging, Manipal Hospital Radiology Group (MHRG), Manipal Hospital Varthur, Bangalore

Follow and connect with us on Facebook, Twitter, LinkedIn, Elets video