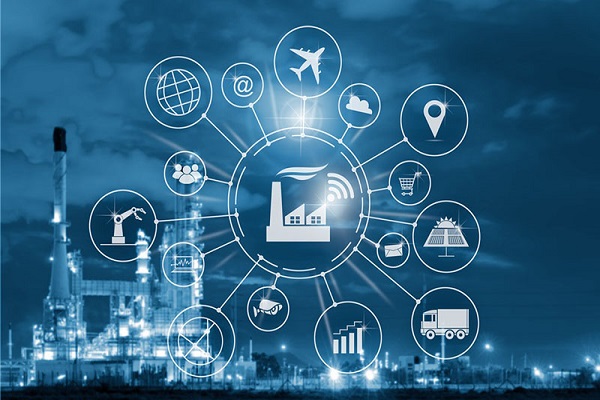 The digitization of the supply chain enables companies to address the new requirements of the customers, the challenges on the supply side as well as the remaining expectations for efficiency improvement. Exploring the thought further, a panel discussion was held on the 'Future of digitization of the supply chain in the diagnostics industry' at the 4th Elets Diagnostic Leadership Summit. Edited excerpts:
Prasad Nikam, Supply Chain Product Manager, CrelioHealth moderated the session and expressed that industry leaders, across the diagnostics industry, are planning significant advancements in sync with digitization and to match the expectations. So, solution providers need to up their game.
Bhaskar Ghoshal, Chief Commercial Officer, Neuberg Diagnostics stated, "We started our journey two decades ago. At that time everything was done manually across the diagnostic industry and there were a lot of challenges. In the last 24 years, we could overcome some of the challenges and Covid too helped in accelerating a lot of advancement. Certain challenges couldn't be addressed till now and those are infrastructure, manpower, training, and automation".
He further added that diagnostics is the backbone of any healthcare industry. It needs a shift from analytical to pre-analytical and to post-analytical. He shared that while the Government of India is taking a lot of initiatives that are helping boost digitization, there is still a long way to go keeping the current challenges in mind.
He stated that digitalization enhances the role of laboratories by preserving the data as it is challenging to track the data at multiple locations. He added that they are doing things manually and digitally both but there is a need for robust software which can integrate and synchronize the demand and supply chain management.
Shyamakant Giri, Chief Executive Officer, Rivaara Lab communicated, "The only way forward in diagnostics is digitalization as the supply change needs to be faster and streamlined." He shared that some megatrends are influencing supply chain management. There is continuous growth in rural areas worldwide including India. He said the wealth is moving to the areas where we have never served before and at the same time the customer expectations are growing. He further communicated that the wealth is shifting to the areas where we have never served before and at the same time the customer expectations are growing. Diagnostic is the digitization of the supply chain that needs to become faster, granular, and much more precise.
"There are many challenges such as infrastructure, manpower, and many more. But witnessing from a diagnostic perspective, the first and foremost challenge is old data capturing. The second challenge that we see is a whole process optimization and the third challenge is of physical process," he stated.
He added that digitization is not hiring an IT company, rather we need to take a step forward in knowing where we are lacking and how we can enhance it.
Berly C Nelluvelil, Director, Medivision Scan and Diagnostic Research Centre (P) Ltd said to make the digitization process in the sample transportation effective it needs to be precisely managed and must be manually implemented. It is impossible to frame a digital architecture and arrive at a framework. He conveyed that multiple centers and many geographic areas sample collection is being accomplished by diverse methods but the question arises of how it can be optimized via digitization. "And this is probably the time when AI is needed in the systems so that it can suggest if there is any mass method to do the task and less human effort is required. There is resistance to adapting to any new technology and like humans, systems can also make mistakes. So starting from the micros would be the solution the same," he added.
He further added that while managing at multiple centers, it is difficult to maintain the stock at different laboratories and digitization recreates an essential role in maintaining the data in laboratories and our systems. It improves efficiency, so digitization needs to come into place for various aspects.
VVS Muralidhar, General Manager and Head of Commercial & Stores, Vimta Labs shared that the diagnostics industry needs a robust system and there has to be an intent to implement it effortlessly. "Initially, there will be resistance from the users, we will have to overcome it by educating them and they will slowly adapt to the changes," he added.
He conveyed that anybody who is operating the warehouse should know about what material he is managing. Diagnostics is a different thing because there is a lot of temperature control, such as expiry dates, that have to be taken care of. The user must be aware of who is managing the instruments and the kits which are present with them, their expiry so that they use those kits on a priority basis. He added that it is important to train warehouse people to manage the material as per its storage essentials. He further communicated that we need software that can track the expiry and other details of the instruments or medicines and notify the manager two months prior to its expiry.
Anurag Sodani, Chief Commercial Officer, Sampura Sodani Diagnostic Clinic, voiced that there is an acute need to make processes easy in diagnostics. For a healthcare technician or a doctor, the priority is to help the patient not to manage the inventory. He said that there are no systems that can give insights from the data directly. "We can't ask our technicians or doctors to record the data manually as their priority is to serve the patients not to manage the inventory," he averred.
He added that we shall make certain protocol systems that spread across multiple organizations. He stated that digitization must be adopted by every individual as it is much needed in today's management system. Initially, it will be difficult but eventually, they will realize its benefits.


Follow and connect with us on Facebook, Twitter, LinkedIn, Elets video