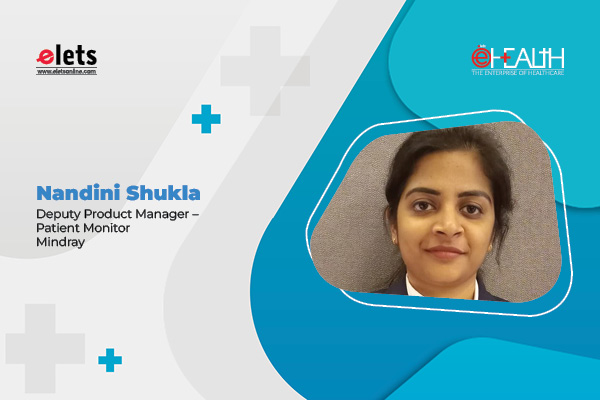 The world of healthcare is transforming through continuous innovation. COVID-19 pushed growth of healthcare industry and digitalization became the need of the hour to enable virtual consultations with all-time access to electronic medical records. One thing learnt during the pandemic is emphasis on remote care and we saw drastic expansion in scope of remotely managed ICUs guided by better patient outcomes. Hospitals have technologically advanced equipment's to fully integrate into mobile operating systems, which enables doctors to coordinate with patients across multiple locations. We saw new IT solutions that allowed clinicians to access patient data anytime and anywhere. Such universal central monitoring platform enhances clinical decision-making and workflows to support clinicians efficiently deal with adverse events and diagnose and treat patients. With help of clinical assistive/AI applications, doctors can access massive amount of clinical data to easily predict, prevent & diagnose many diseases.
Much talked about are Tele-ICU's which is treatment of hospital patients by a remote intensivist using technology like video conferencing. Hospitals multiple ICU's are connected and patients can be seen remotely via CCTV's installed at bedside and data from bedside devices can be viewed remotely by doctors on their mobile devices or laptops. Tele-Intensivists can run codes, talk the care team through procedures, as well as speak directly to patients and/or their families to help with difficult care decisions. The COVID-19 pandemic has highlighted the need to protect care providers so that they can avoid exposure and continue to treat patients. Tele- ICU has the potential to link all semi-urban/urban hospitals to Tertiary care ICUs and improve the ICU services of these remote hospitals, thus, ensuring better care and provide real-time services to multiple care centers regardless of their locations.

To cover vast gap of quality healthcare expertise between rural and urban areas, Tele-ICUs have helped to overcome the shortage of specialist doctors who can easily treat critically ill patients in small cities and in remote locations, increasing doctor's efficiency, minimizing patient movements, and their financial constraints. Through such advance technological solutions, patient data (including vital waveforms, alarms, video etc) gathered from all bedside connected medical equipment's, all in real time, is viewed, interacted and accessed by super specialist sitting in a command centre at a major metro city and patients are treated in distant remote ICUs with full confidence and on a 24X7 basis.
A patient in an ICU usually can be seen connected to high end bedside medical devices like Patient Monitors, Ventilators, Syringe/ Infusion Pumps, Ultrasound etc. Data from all these devices needs to be visualized by healthcare professionals and needs to be available at any time at any place. Digital Healthcare is driving better clinical outcomes by ensuring digital connectivity of devices to make patient care more efficient, precise, and personalized. Hospitals now have system that can capture all patient information including complete patient vitals, all visits details, ECG reports, lab reports, CT Scans/MRI's all collaborated at one location. Such systems have enabled data sharing, there by easy access to ultrasound image & monitoring data at the same time base, which can assist doctors to confirm the examination results. All the data is encrypted and secured via username and passwords with authorization done on a central server to help healthcare providers collect, store, retrieve and exchange patient healthcare information more efficiently.
Recently many hospitals are making huge investments in developing software tools like electronic medical records and hospital management system to enable remote care easily accessible to patients. Many available IT solutions are linking the entire pre-hospital, intra hospital and inter-hospital journeys of each and every patient, for seamless transfers and faster remote guidance. Many IT start-ups are working towards building these technologies as all these tools are going to transform the way patient is taken care of.
Healthcare IT industry needs to provide a cost-effective solution with high-end medical equipment backed by sophisticated software solutions. India is still going through pandemic phase, where we need an affordable solution which can link critical patients of rural cities with highly trained clinical experts at minimal cost and maintenance of such solutions must not be expensive so that they can be utilized in an optimal way to provide better, safer, and faster the healthcare services.
Nandini Shukla Deputy Product Manager – Patient Monitor Mindray

Follow and connect with us on Facebook, Twitter, LinkedIn, Elets video