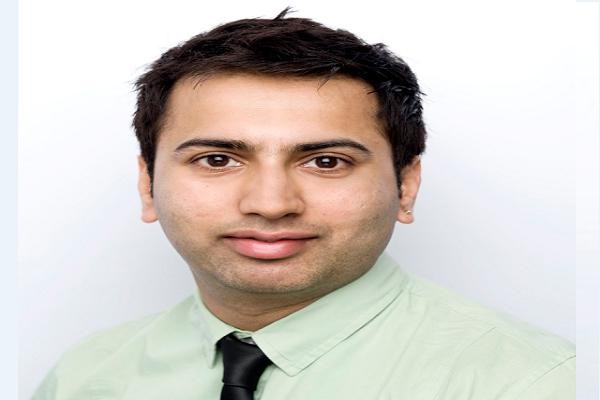 In Reimagining India's Hospital Infra series, we interview some of the sharpest minds in the Indian hospital segment to explore how swift adoption of cutting-edge design and new-age technologies can build smart, robust and responsive hospitals for 137 crores Indians. In this instalment, eHEALTH's Mrinmoy Bhattacharjee speaks with Gaurav Loria, Group Chief Quality Officer, Head Operations and Vice President at Apollo Hospitals, who emphasises that a "stronger and more structured primary healthcare clinic concept" could boost healthcare outcomes, besides sharing the experience of the hospital giant's digital tech adoption for transforming patient care, and more:
In your observations, how the Covid-19 pandemic, 'Atmanirbhar Bharat' and the government's various healthcare policies are boosting the growth of India's hospital infrastructure segment?

The hospital industry in India accounts for almost 80% of the total healthcare market. Of late, demand has been on the increase and so are the subsidiaries of hospitals. It includes service delivery and multiple products from equipment to medications to consumables or to even food, water, and oxygen. The Covid-19 has definitely triggered the government and other machinery including the common man to give due importance to healthcare. The government policies on 'Atmanirbhar Bharat' will definitely boost the Indian healthcare sector growth in future.
Based on published statistics, till January 2021, 94,880 oxygen-supported beds have already been added. In April last year, the country had just 62,458 beds with oxygen. This means an addition of an oxygen facility and strengthening and adding equipment, manpower, medications, and many other things.
What are the best practices that India should embrace from the world to build a robust healthcare infrastructure for 137 crore Indians?
Although India is the largest democracy in the world with a vast healthcare system, accessibility to world-class care is still a challenge. One of the major reasons for this is the healthcare expenditure. The difference is huge when we compare India's budget allocation with many other countries. We need to start focusing on preventive aspects and good health like the countries of Singapore to be able to reduce the burden on the healthcare facilities.
I think that a stronger and more structured primary healthcare clinic concept could further enhance the healthcare outcomes and improve the overall delivery. For example, Cuba has one of the most effective primary healthcare systems in the world, whose centre piece is the community-based polyclinic, each of which serves a catchment area hosting between 30,000 and 60,000 people.
What are the cutting-edge technologies, especially ICT technologies are required to create a smart, robust and responsive hospital?
Especially in today's scenario, technology has become very vital. People have embraced technology in much better ways than they have had done before. From buying a railway ticket to paying a bill to a street vendor has all become much easier and on fingertips. A similar revolution is being observed in healthcare. The technologies that are implemented are based on the need of the common man focusing mainly on safety, patients, visitors, staff and the community at large.
The healthcare system is also moving from 'going digital' to 'being digital' – be it from booking an appointment to beings screened and seen by the doctor, paperless experience at all touch points, paperless billing, to education. For treatment, we have robots that can perform surgeries, diagnose, screen patients, compound medications to name a few.
Artificial Intelligence (AI) can support decision making and assist doctors and other healthcare providers to provide more accurate and faster care. There is a lot that technology has to and can offer from digital reality to the Internet of medical things, to 3D printing and to even 'app' based detection systems. Everything is being digital but at selected facilities and is very limited in its action. However, the larger challenge at hand is the availability of this technology from primary care to quaternary care, besides the cost and adoption challenges.
Which technologies are you adopting, and how these are helping you to deliver superlative patient care?
Apollo Hospitals Group has always been at the forefront of adopting any technology. A continuous need assessment is done to understand patient and healthcare provider needs and systems are designed to create a safer, faster, accurate and error-free system. We did design and implement multiple systems at all levels to reach out to our patients and help them receive timely and safer care.
The Covid-19 has greatly accelerated the use of telehealth resources. One of the major benefits of telehealth over in-person alternatives is that it reduces contact between patients, healthcare workers, and other patients. Wearable devices enable healthcare workers to have real-time information on patient data while they remain at home. Robust telehealth services are provided through the Apollo 24/7 mobile app. Through the app, one can book doctor consultations, order investigations and medications, and even their own medical records. Paperless outpatient experience has also made the patient experience a 'happy' one in the difficult times they visit a hospital.
Our hospital installed non-contact infrared thermometers with AI at its entry and exit points. AI can quickly parse through many people at once to identify people with high temperatures. This can help to identify symptomatic individuals. Deep learning systems in facial recognition technology implemented at the hospital entrances have improved enough that they can identify individuals with masks with an accuracy of up to 95%, thus ensuring that every individual entering the hospital is wearing a mask.
We also implemented various technologies to minimise the usage of paper by tapping into online registration or appointment or scheduling paperless billing system; minimise the patient visits by providing online generation of diagnostic reports within fixed TAT, Tele-ICU or E-ICU services inside hospitals, as well as EMR (digitalisation of medical records) and radiology – PACS / DICOM; besides Apollo Medvarsity for online education and digital patient family education experience.
Hospitals are seeking architectural updates to improve safety, patient care and staff satisfaction, besides evolving an environment of friendliness. What initiatives are you taking in that direction?
Patients recover faster when healthcare facilities are thoughtfully designed because such facilities would have considered patient and staff safety, infection prevention, and process efficiency considerations. Additionally, well designed hospitals also have a profound impact on the psyche and emotions of people and their relevance has more significance in the context of patients. This includes balancing even colour schema, natural lighting and layout material used. The important elements characterising better healthcare environments, that have been implemented at Apollo Hospitals are respect for privacy, confidentiality and dignity; light, sound and nature-related considerations; comfort and control; navigation and ease of access; interior appearances; thought through 'clean' and 'dirty' concepts; and process-related designs for movement of people, equipment, waste for enhanced efficiency, safety and infection prevention and control.

Follow and connect with us on Facebook, Twitter, LinkedIn, Elets video