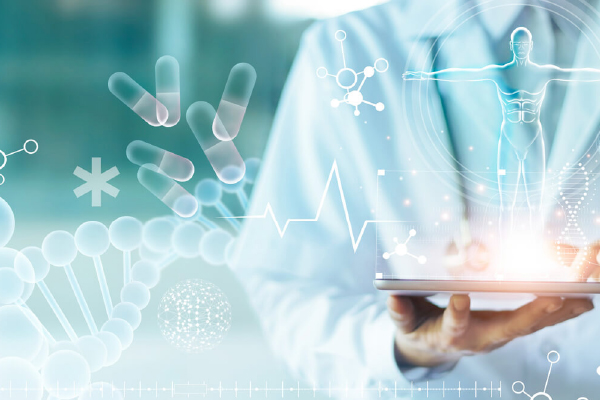 Patient-centric innovation is not a new concept for the pharma industry. Right from a mother picking fruit-flavored syrup to the toddler, rather than bitter syrup the industry accustoms the interests and needs of the patient. The COVID-19 pandemic has underscored the need for patient-centricity, and the new technology is becoming the driving factor for innovation in pharma, writes Prathiba Raju.
The disruption brought by the pandemic has made the patients to engage in the decision-making for their own health; every segment of pharma is evolving its strategies to focus on addressing the needs of patients. As the proactive role of patients increases, there is a significant opportunity for patient-centric innovations.
Patient – centricity leads to affordable care
Informing that the average pharma consumer today is far more empowered and educated than those in the earlier generations, experts informed that the pandemic has underlined the need for shifting towards a comprehensive patient centric approach for the healthcare and the pharmaceutical industry. It must guide and define the pharma industry's purpose and vision.
"With digitization and technology pervading the industry much faster than previously anticipated, this shift from HCP or medicine focus to a patient-centred approach will be much quicker. Healthcare practitioners need better training and telemedicine standards to ensure that a virtual consultation translates to healing. Similarly, pharma players have to look beyond drug innovation towards a digital revolution in how we research, manufacture and test our products, "said Sreeji Gopinathan, CIO, Lupin Ltd.
Citing that patient-centricity can be simply defined as integrated measures for listening to and partnering with patients and placing patient well-being at the core of all initiatives, Rashmi Ranjan Patra, CEO, Twenty First Century Pharmaceuticals Pvt. Ltd said, "Patient centricity during drug design shall help in addressing key r e q u i r e m e n t s of a target population, like the needs of people with impairments or certain co-morbidities. A case in point is the use of child lock in medication packages which may not be user-friendly for people with arthritis."
Pointing that Covid-19 has shown a comprehensive patient-centric approach, Hitesh Windlass, Managing Director, Windlas Biotech Pvt. Ltd said, "The pharma industry needs to cater to the evolving needs of consumers in near future. With technology and digitization pervading the industry at a far rapid pace than ever imagined, this shift will be much more immediate.
"In modern medicine, drug discovery, manufacturing, and regulatory approvals have become extremely sophisticated and specialized and this has created an inevitable gap between the pharma industry and the patient. It is also important that patients are aware, open, and equipped to adopt these newer technologies and processes. When executed effectively, awareness-building encourages proactive knowledge seeking and has a direct impact on product uptake," he added.
Meanwhile, Vivek Mahendra, CIO, Stratmed said, "Patient-centricity evolves to address the larger goals of ' a c c o u n t a b l e care' with a focus on a key metric – cost per QALY (Quality Adjusted Life Year). The need is to develop products and care protocols that deliver minimal adverse impact on the quality of life while delivering to the highest therapeutic outputs."
"Simply put, from a pharmaceutical industry's perspective, the ingredients used to alleviate a health condition should have a direct positive impact with minimal side effects – in the specific patient cluster type. Thus, it helps maintain or enhance the quality of life for every additional year added due to the usage of the pharmaceutical ingredient. The healthcare providers have over time embraced the value of evidence-based medicine and clinical practices," he said.
Further, he informed that the pharmaceutical industry working in close coordination with the healthcare providers leverages this information centricity to efficacy of the therapeutic protocol to continuously improve patient centricity. The continuous learning cycle of evidence-based healthcare interventions requires – measuring efficacy considering measured clinical outcomes across heterogeneous patient groups and seeking solicited or unsolicited feedback from patients for creating personalized patient clusters.
"Within these clusters, a harmonized prescribing pattern with a focus on patient-centricity ensures desired outcomes with minimized risks, lower cost and with an optimum QALY. These then translate into formulary design practices. Formulary design needs to be carefully modelled based on each hospital's patient care needs (based on patient clusters) and comply with healthcare norms," Mahendra added.
The experts also informed that innovative approaches from disease -oriented to patient -centric is assuming significant importance.
Shifting towards disease-oriented to patient-centric
According to a study conducted by health experts in the US, more than 50 percent of medicines that were prescribed were not taken correctly or not consumed at all. Coming to India, one of the factors associated with non-compliance here is the lack of education about the prescribed medicine. This reduces the efficacy of the treatment, while also increasing the risk of negative health outcomes and a failure of the drug to do well in the market.
"An understanding of the needs of the target population will, therefore, help in designing mechanisms that promote the use of the drug among the targeted population. Identifying specific requirements of the patient population during product design has a higher likelihood of being relevant to patient needs in a real world setting. Such considerations are not widespread in the current clinical trials scenario," Patra added.
Detailing it further, Varun Khanna, Group CEO, Fullife Healthcare Private Limited, said, "The pharmaceutical industry in India has, for a very long time been doctor-centric, where a lot of the concerns were addressed. Every communication was eventually going to doctors as they were the main key opinion leaders because they use to decide which medicine would go out. But at the same time, one must also understand the final end-user of the products. Hence, it's critical to be very connected to the last -mile user who is the patient. Today, there are so many ways to reach the consumer, without being physically present. That is why technology and patient-centric behavior or patient centric marketing skills are the only way forward. If you look at the US, they've always been patient centric. Eventually, the doctor has to make a decision but the patient was given an option to use the product as well. Therefore, patient centricity is going to become an important part.
Mahendra said, "In the pharmaceutical industry, after the Phase III clinical trials, the manufacturers /marketing entities are separated from the patient by 'proverbially speaking – 6 degrees of separation'. These include the outbound supply chain players (warehouse, distributors, suppliers) and the point of consumption (procurement, hospital / retail pharmacy, customer / patient). This separation makes the task of continuous feedback and adverse event tracking arduous and a lot of times error prone sample bases statistical computation."
Thus, innovative approaches for direct-to-patient assume significant importance for driving patient -centricity, informed experts.
Gopinathan emphasized that there is a growing realization that patient-centricity is not just a noble approach.There are clear business benefits associated with it.
"The pharmaceutical industry is a sector where innovation has had a dramatic impact on the health and wellness of millions of people and in turn on its own profitability. One such example is of using patches for treatment of patients instead of pills for Alzheimer's patients. Since patient's suffering from Alzheimer's are often frightened, or aggressive and reluctant to take their pills, a patch offers a simple alternative, and care providers are willing to pay a slight premium for the same. It needs to be all about the patient. To be innovative, pharma companies must learn what their patients want and map how closely they are delivering on these parameters. Only then can they design the right initiatives, set targets, and measure their progress," he added.
The industry thought leaders believe that COVID-19 pandemic has introduced newer challenges of remote patient and HCP communication, the pharma industry has had to more broadly explore a patient-centric approach.
COVID-19 vs Patient-centricity
As per the industry experts, after the pandemic, companies are in a way compelled to be patient-centric and bring in innovations. This is because to build new capabilities, possibly set up a dedicated patient care department that hears them out and understands what will make them seek a doctor.
"There is a larger focus on remote capabilities that allow patients to access medication and treatment during these uncertain times.
It makes business sense for companies to design services and solutions specific to the patient, because finally it is the patients who are using the products or the therapies and services the industry provides. While the pharmaceutical industry has nurtured long-standing relationships with healthcare professionals, the role of payers is becoming increasingly important as well now. As reimbursement from payers continues to be tied to patient outcomes more frequently, the onus is shifting to pharma companies who will need to prove that their medications work and also that they are better or cheaper than the competitors product. The industry will have to understand how to bring value to patients and payers alike. This may mean potentially expanding service offerings, or even rethinking of business models," Gopinathan added.
Talking about the role of packaging, Patra said, "A patient with arthritis may not be able to access the medication contained in a child resistant packaging. Other cases can include patients who may experience difficulty in reading the product label or understanding the package leaflet due to poor visual acuity and low literacy, respectively. By applying a patient-centric model, increased attention would be given to the packaging design and opening mechanism during development of the pharmaceutical product. Therefore, anticipating the characteristics of the targeted patient population at the time of product design is likely to generate an optimized pharmaceutical product that delivers the specific need of patients."
Adding to it, Prabir Das, pharma packaging expert said, "When a pack connects the patient with the product without the doctors or nurse around, then we can call the pack is patient- centric. If we know the nature of the product and understand the needs of the patient, then we can design and develop the packages accordingly. Easy to identify and authenticate, easy to dispense, store; dispose – these are all what is needed by the patient. All these features can be embedded in packaging to make the packaging patient friendly or patient-compliant. Common examples are use of peelable lidding material for a relatively softer product packed in blister, which enables ease in dispensing without damaging the product. Similarly, the use of child-resistant, senior-friendly closure in a bottle pack, which eliminates the risk of accidental use by the children. Use of the prefilled-syringes, nasal spray, patches are other examples of patient-friendly applications."
Experts further point out that most of the innovation happens only with the help of contemporary technologies.
Tech Matters
The experts across pharma verticals informed that the use of AI, IoT, track and trace, blockchain, augmented reality, wireless communication, web portal services are many such tools, which enhance the patient centricity in pharma.
"Technologies like AI, IoT and blockchain would help improve the quality of patient engagement, reduce costs above all, and bring better control over how healthcare delivery happens. It is also important to note that there is a higher risk of security — counterfeiting and information leak which can be mitigated by leveraging blockchain. These technologies can help to organise Electronic Health Records (EHR) and provide transparency and continuity to the patients. This will lead to better confidence building with the patients that their well being is the focus which will help with better retention," Gopinathan said.
He added that the IoMT (Internet of Medical Things) has the power to create insights about the patient's health and treatment protocols. It can also provide feedback to healthcare providers and pharma organizations on opportunities to improve healthcare services. The healthcare delivery ecosystem encompassing the medical expertise, data gathering using sensors / IoT devices, control using blockchain and data analytics using AI/ML has the potential to transform the way healthcare is provided.
Talking about the usage of IoT, Khanna said, "We can definitely help patients keep a check on their health and be responsible in such a thought-out and planned manner. Many of these innovations are a new attempt at old medical wisdom: involving a patient in their care. This can mean empowering them with access to reports or making sure they understand what's going on with their health. AI for example, can help a doctor and patient come to conclusions faster. Apart from this, AI can be used in multiple ways such as scheduling consultation and access to healthcare records."
The experts summarised that patient-centricity is gaining momentum in pharma- it can contribute, enhance efficiency in all stages of the product life cycle from development to consumption. It will result in huge economic benefits and create a new way of delivering healthcare.

Follow and connect with us on Facebook, Twitter, LinkedIn, Elets video