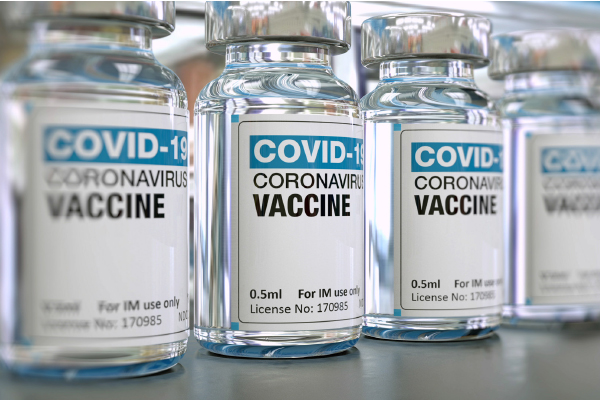 As the researchers are working on a war footing on COVID-19 vaccine, while the public eagerly anticipate that vaccines will help vanquish the coronavirus. The central government is contemplating on the strategies on the vaccine supply and vaccinating a billion people against Covid-19, the healthcare experts elucidate on how efficiently will this mammoth task can be done. Pratibha Raju of Elets News Network (ENN) encapsulates various facets of COVID-19 vaccination drive.
India is already known for the successful implementation of Universal Immunisation Programme (UIP), which vaccinates close to 2.6 crore newborns and 2.9 crore pregnant women annually. The programme helps to fight diseases like Diphtheria, Pertussis, Tetanus, Polio, Measles, Rubella, severe form of Childhood Tuberculosis, Hepatitis B and Meningitis & Pneumonia among others.
Union health minister Dr Harsh Vardhan had announced that India plans to immunise 200-250 million people–a sixth of its population- -with 400-500 million COVID-19 vaccine shots by July 2021. Front line health workers who are the vulnerable population groups will be prioritised in the first round.
Speaking to eHEALTH magazine, Dr Girdhar J. Gyani, Director General, Association of Healthcare Providers, said, "Vaccine drive can be amplified by used front line workers with medics and paramedics from the private sector so that routine activities do not suffer. The front line workers and volunteers will help in streamlining the programme. Delhi government has already initiated the process of asking private sector hospitals to indicate their capacity to vaccinate population."
The task of vaccinating 30 crore people is 15 times bigger and the number of COVID-19 shots is going to be double than the UIP, the healthcare experts inform that this is a mammoth task of mass COVID-19 vaccination needs proper planning and execution, as it will have to iron out the infrastructural and administrative issues.
Also read: 'Covid-19 vaccine will be equally effective against new corona mutant'
Rhetoric to Reality
As per a report by Bernstein Research, a global analytics firm, India produces 2.3 billion doses of vaccines yearly, 74 percent of it are exported. Many Indian vaccine makers like are doing research and development for COVID-19 vaccines themselves, or tied up to manufacture.
As per the experts in the Ministry of Health and Family Welfare (MoHFW), the special COVID-19 immunisation programme will run in parallel with the UIP but will use its processes, technology and network of the existing vaccine distribution framework. They have demarcated different categories of people for vaccination in the first phase healthcare professionals –doctors, MBBS students, nurses and ASHA workers; second phase municipal corporation workers, police personnel and armed forces. Third phase aged above 50 and below 50 years of age with comorbidities.
Commenting on the strategy worked out by the government, Jatin Mahajan, Managing Director, J Mitra & Company said, " It is the most ambitious and extensive programme – the Universal Immunisation Programme (UIP), and the Indian Covid-19 vaccination plan will be a massive success in terms of the number of people that it will be able to reach out and cover in a time-bound manner. However, given India's population, demographic and manpower limitations, this is indeed a Herculean task. We currently do not have enough trained manpower (doctors/nurses) to be able to satisfactorily vaccinate the 1.4 billion population."
He further said, "We need to utilise the next couple of months to put together the right trained manpower and infrastructure for meeting this enormous challenge. The Health Ministry is developing online training modules for vaccinators as part of its skill development initiative because skilled manpower is required both for vaccinating people and also for reporting adverse events if they happen post-vaccination. Since we are a diagnostic solution provider and not a vaccine manufacturer, we no longer have to ramp up our capacities. These were challenges that we faced earlier when we had introduced our diagnostics kit in the market. Many European countries are currently undergoing a new wave with a more severe strain of the coronavirus, and in case it has any bearing in India, and there is a need to enhance our capacities, we are well prepared for that, based on our dynamic automated facility."
While the MoHFW decided to use the existing digital platform and processes used for the UIP to track COVID-19 vaccine administration from procurement, storage and distribution for individual beneficiaries. Online training modules are developed for vaccinators and digital platforms like Electronic Vaccine Intelligence Network (eVIN) is enhanced.
Commenting upon the digital platforms used Dr. Suneela Garg, Professor from Maulana Azad Medical College, said, "Aadhaar card can be utilized to avoid duplication and error-free tracking of contacts. This can be fed in a digital app developed by Government of India."
Informing that there has to be some sort of tracking to ensure seamlessness in the overall monitoring and tracking pertaining to the Covid-19 vaccination the programme, Mahajan, said, "Given the fact that about 90 percent of the Indian population (approximately 125 crore) have been issued an Aadhaar card, this certainly seems to be the best possible tracking mode. In case a person has never enrolled for an Aadhaar card, other government identity cards may be used. The system can never be perfect, but this currently seems to be the most effective and only viable solution. The Government will however have to maintain the privacy aspect that has been a very contentious subject whenever we talk about Aadhaar usage.
As the strategies are chalked out to ensure equitable distribution of vaccines one of the major concern is to increase the capacity of the cold chain, inform experts.
Filling the gaps of vaccine storage
Even though India is one of the leading vaccine-makers of the world where we supply nearly about 5.7 billion doses annually, by the private players, Government runs vaccine cold chain and there are fewer roles for private players.
As per government data, there are over 27,000 cold-chain points and 76,000 items of cold-chain equipment, out of which with 95 per cent is located in the primary health centres, community health centres and sub-centres, nearly 55,000 staff run the cold-chain.
Gyani and Garg inform that the cold chain should be complemented by cold chain points of the private sector for effective storage and distribution. They also voiced that collaboration between government and pharma will play a critical role in estimating the no of the beneficiary in advance.
"Currently, the absolute temperature requirements are not clear for the various vaccines. But the current number of vaccine cold storage facilities under eVIN (Electronic Vaccine Intelligence Network) is not enough to meet the Covid-19 Vaccination programme. As per an estimate, we need at least about 10 times of these. The task is extremely daunting. The government has about six months to be able to ramp up the storage capacity. In addition, there is a massive logistics requirement between manufacturer storage to government storage, and subsequently from there till the point of usage which is being addressed by the Government. The last-mile delivery, in rural and village, is going to be more challenging.
Informing that the challenge to be addressed is of storage and transportation, Dr. Sanjiv Kumar, Chairperson of the Indian Academy of Public Health, Indian Alliance of Patients Group, said, "India has about 29,000 cold chain points at a peripheral level including rural and remote areas from where vaccines will be taken to vaccination sites by health workers in cold boxes, day carriers and vaccine carriers for inoculation. The vaccine supply chain includes 240 walk-in cold rooms, 70 walk-in freezer (rooms). In addition, a total of 45,000 ice lined refrigerators, 41,000 deep freezers and 3,000 solar refrigerators are available under UIP which handles 40 crore doses a year. This capacity is being expanded. In my opinion, storage is not an issue if India rolls out a vaccine that can be stored at two to eight and minus 20 degrees Celsius incurring a meagre cost of INR 200 crore investments that will be enough for the entire nation."
"Among the vaccines undergoing testing, Sputnik V will be available in two forms, liquid, that can be stored at -18 degree C same as Modern a vaccine and lyophilized (freeze-dried powder form), that can be stored at two-degree Celsius to eight-degree Celsius as for AstraZeneca Oxford, Indian Bharat Biotech ICMR vaccines.
The lyophilized form is produced keeping transportation hurdles to remote places in mind. This is more suitable for India in comparison with many other vaccines such as Pfizer that requires a temperature of -70-degree Celsius for storage. The cost of vaccines is another factor. We will know the cost when these vaccines are available in India. The government negotiates for bulk purchases and gets a lower than market price. The available information shows that Sputnik V with cost per dose (~ Rs 700/-) compares favourably to Pfizer (~Rs 1450/-) and Moderna (~Rs 3000/)," Kumar added.
Elucidating about cold storage facilities, Gubba Kiran, CEO, Gubba Cold Storage Pvt Ltd, said, "We don't have many pharma complaint cold storage facilities, in fact, we have less than one per cent off the facilities, which are pharma compliant in pre COVID-19 era. India has more than 10,000 cold storage facilities, but we face challenges like that we cannot store vaccines in wooden flooring conventional cold storage facilities. The vaccine needs RCC flooring, iron flooring or a rack supported cold storage facility and the cold storage needs to be World Health Organization (WHO) GDP compliant. In India there are very few WHO GDP compliant pharma cold storage facilities, so time has come for the cold storage industry to step up and start getting the certifications. Initiate manpower training in operations and technology to handle vaccine which is not impossible but an important and challenging task ahead."
Not just cold storage the experts underlined that achieving equitable access to COVID-19 vaccines and therapeutics is necessary.
Equitable distribution of COVID-19 vaccine – a must
Although India contributes 60 per cent of the vaccine production to the world and will play a vital role inequitable distribution of vaccines around the world equitable distribution of COVID-19 vaccine is necessary, inform experts.
"As per public health strategy the roll out in state should be decided by local epidemiology and prevalence of infection. If the vaccine supply is constrained initial focus would be on reduction of mortality and morbidity and that will decide the priority among states or regions," Gyani informed.
Speaking to eHEALTH one of the state government health official requesting anonymity said, "It is a very tough job but we can do it. It all depends on the timings and it needs a more equitable approach. It needs more logistics, micromanagement. Supply chain, logistics, power cuts in rural areas and storage capacity of the vaccine requires more attention from the ground level."
Till effective vaccines, severe acute respiratory syndrome coronavirus will surface, it will have a huge impact on health and economic. An effective strategy needs to be developed and widely deployed; for the equitable distribution of the vaccine for the novel coronavirus till the last mile looks like a challenge.

Follow and connect with us on Facebook, Twitter, LinkedIn, Elets video