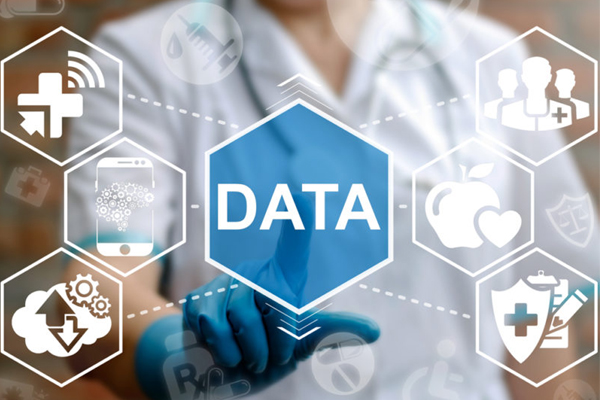 A sub-continent with over 135.26 crores of population (2018), and a robust healthcare system recognised worldwide, India has been known for its medicines and treatments for ages. Patients from all across the globe visit the country for better treatment at nominal rates, making India one of the medical tourism hubs with a worth of US $5-6 billion in mid-2020 and touching a mark of US $ 9 billion by the end of the year. For a country that not only treats its patients, but serves patients on a global scale, patient safety is of prime importance.
The World Health Organization defines Patient Safety as, "a health care discipline that emerged with the evolving complexity in health care systems and the resulting rise of patient harm in health care facilities. It aims to prevent and reduce risks, errors and harm that occur to patients during provision of health care. A cornerstone of the discipline is continuous improvement based on learning from errors and adverse events."

While the country's healthcare system has achieved commendable status, there are certain challenges faced by the system in providing patient safety in an efficient manner, majorly,
–  Long working hours of healthcare professionals, resulting in burnout, directly affecting patient safety issues and quality of treatment they are providing
–  Lack of training for spotting the change in patient's health due to lack of knowledge available on precedents
–  Extended paperwork and documentation for shifting patients
These challenges majorly hamper patient safety and several improvisations have been made to minimize the risk, yet not achieving the efficient result in every case. To tackle the same and address the underlying pain points of the healthcare industry, there is a dire need of the formation of a national repository of patient data. Hosted on a centralized system, this repository will enable the healthcare system to streamline processes, treat patients in an efficient manner and address multiple patient safety issues.
The national repository of patient data will enable hospitals, healthcare units and doctors to access detailed treatment procedures.
For healthcare professionals, the repository will
–  Provide patient data from across the country to serve as precedent to understand and provide better healthcare
–  Minimize paperwork and documentation while transferring patients from one doctor/hospital to another, saving precious time
–  Help understand changes in patients' symptoms and changes through access to their medical history
–  Prevent burnout of healthcare professionals with having precedents to refer, saving time
–  Prevent medical errors and incorrect diagnosis through access to medical history of patients
For patients, the repository will,
–  Simplify the management of their complete health records
–  Make remote consultations more effective with access of medical records on a centralized system
–  Cut down the need for repeated lab tests
For the government, this data will help in:
– Understanding patterns and analysing trends of disease with access to grass root level data
– Facilitating the creation of better healthcare policies and programs
– Preparing more efficient plans for medical emergencies
Role of global standards in developing a National Repository of Patient Data
A national centralised patient data repository is an aggregated data platform where Electronic Health Records (EHRs) could be stored and access of later use. To enable the development of such a platform, it is required for all healthcare stakeholders to document procedures, clinical trials, etc., in a common manner and map them with a unique code. Here, the use of global standards come to rescue.
The SNOMED CT standard is considered to be the most comprehensive, multilingual clinical healthcare terminology in the world. It is used to encode the meanings that are used in health information and to support the effective clinical recording of data with the aim of improving patient care. SNOMED CT comprehensive coverage includes: clinical findings, symptoms, diagnoses, procedures, body structures, organisms and other etiologies, substances, pharmaceuticals, devices and specimens.
Once documented in a common language, the data needs to be shared from multiple systems to a centralised repository. To enable this, there is a need of globally standardized methods for disparate systems, across hospital chains, States, Central bodies, etc., to talk to each other. GS1 global standards enable this interoperability by ensuring that the key to access individual database is unique.
Once developed, the patient data repository will prove beneficial in programs like the National Digital Health Mission and Arogya Bharat, where the former aims at developing the necessary backbone to bridge the existing gap amongst different stakeholders of Healthcare ecosystem through digital highways, and the latter aims at providing free access to healthcare for 40% of people in the country. The centralized data will enable the government to strategically plan the policies and programs and steer them in the required direction. Additionally, this data repository will help in managing and controlling COVID-19 like situations in future.
Many countries have developed national patient data repositories, incorporating standardized methods to strengthen their healthcare system and provide efficient treatment to patients and further improve patient safety. Australia's 'My Health Record' is one example that allows access to patients' health summaries to the healthcare professionals. GS1 aids the Australian Digital Health Agency in providing a central source of location data using globally unique, standard GLNs as identification keys.
Further, Tanzania developed a unified patient database to respond to disease outbreaks, track and monitor health insurance claims, resolve supply chain challenges for vaccines, medicines, and equipment, track patients over time and at different points of care, and transfer and analyse data across systems and geographies.
This could also be the starting point of standardising healthcare data. As per a McKinsey report, "Implementing global standards across the entire healthcare supply chain could save 22-43,000 lives and avert 0.7 to 1.4 million patient disabilities on an annual basis."

Follow and connect with us on Facebook, Twitter, LinkedIn, Elets video