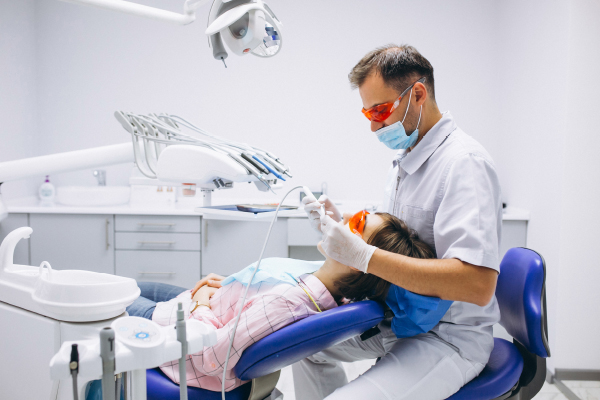 Oral hygiene has remained the most prevalent disease group in India over the past decades. As India is one of the countries consuming maximum tobacco, a leading cause of oral cancer, the problem has only aggravated in recent past due to Covid19. Oral hygiene is an integral part of personal hygiene practices, it is essential in reducing infection from the oral cavity, and thus, its transfer to the upper and lower respiratory tract. Although there is no randomized clinical trial, oral hygiene may imply to reduce the morbidity and mortality related to coronavirus disease pandemic potentially, writes Puja Banerjee, Assistant Editor, Elets News Network (ENN).
At present, standard oral hygiene measures consist of thorough cleaning of all surfaces of teeth, inter  dental areas, and tongue daily during Covid era. Oral health-care experts emphasize its importance. "In current COVID 19 pandemic, Dentists, as well as patients undergoing dental procedures are at high risk of cross-infection. Most dental procedures require close contact with the patient's oral cavity, saliva, blood, and respiratory tract secretions. Saliva is rich in COVID 19 viral load. Many patients who are asymptomatic may be carriers. For this reason, it is suggested that all patients visiting a dental office must be treated with due precautions," says Dr. Sumit Khatore, Senior Consultant Endodontist, Senior Lecturer, KSD Dental College, Kolkata.
Since the oral cavity is portal for the virus's entry into the human body, it is sensible to state that, like hand hygiene, oral hygiene is essential in reducing infection from the oral cavity, and thus, its transfer to the upper and lower respiratory tract is possible. Maintaining optimal oral health status minimizes the incidence of hospital-acquired pneumonia, therefore self or professional- driven standard oral hygiene practices can reduce the rate of complications that may occur secondarily due to the aspiration of orpharyngeal microorganisms. Further, as per dentists, evidence supporting the enhancement of tooth-brushing induced bacteremia due to diseased breached oral mucosa, gingival, and periodontal tissues in poor dental health patients, further emphasizes maintaining optimum oral health in critically Covid patients. Hence, understanding the importance of oral health care is essential for patients who are hospitalized. Although there is no randomized clinical trial, yet oral hygiene maintenance may be a potentially effective method to reduce the morbidity and mortality related to COVID-19 pandemic.
Also read: Dental hygiene: Can mouthwash backfire on you?
"The toothbrush is the most common tool for cleaning teeth and comes in contact with microbial dental plaque and saliva. Thus, retaining microbes in the brush after cleaning the teeth may recontaminate the mouth. Studies show that after a single use for a duration ranging from the 30 s to 4 min, toothbrushes may become contaminated by various microorganisms such as bacteria, viruses, yeasts, and fungi. Often the toothbrushes are stored in bathrooms or combined toilet/ bathrooms, which are warm and moist, and are an ideal place for the growth of microorganisms," says Dr. Khatore.
He further states, "Dental operatory should gear themselves for Preparatory Phase, Implementation Phase, and Follow up. The preparatory phase includes testing for the Covid-19 before resuming work in the clinics. Ventilation and air quality management in standalone dental clinics. Maintain air circulation with natural air through frequent opening of windows. Avoid the use of a ceiling fan while performing procedure Place a table fan behind the operator and let airflow towards the patient. A strong exhaust fan to be so located to create a unidirectional flow of air away from the patient. The window air condition system/split AC should be frequently serviced and filters cleaned."
In the Implementation Phase, Tele-consult / Tele-screening, Dental history is must. Minimising or eliminating wearing wrist watch, jewellery and accessories to avoid transmission is necessary. Using wash rooms at home to avoid using toilets at dental facility, also wearing a face mask during transport and before entering the premises. Dentists also advise to have the body temperature checked and use a sanitizer at the entrance.
"In the Patient follow-up and Review phase, Patient should be contacted telephonically 24 hours and in a week time to know if he has developed any symptoms that should warn the dental Staff to undertake appropriate actions. He should be advised to inform back to the dental clinic should there be any adverse symptoms," explains Dr. Khatore
The dental community is continuing to adjust to the rapidly changing situation with COVID-19. The Dentists are focused on providing emergency dental care and giving people resources to help protect their oral health. As the situation evolves, both the Doctors and the patients have to adjust to federal and state guidelines to ensure the safety of the patients, staff and community.

Follow and connect with us on Facebook, Twitter, LinkedIn, Elets video