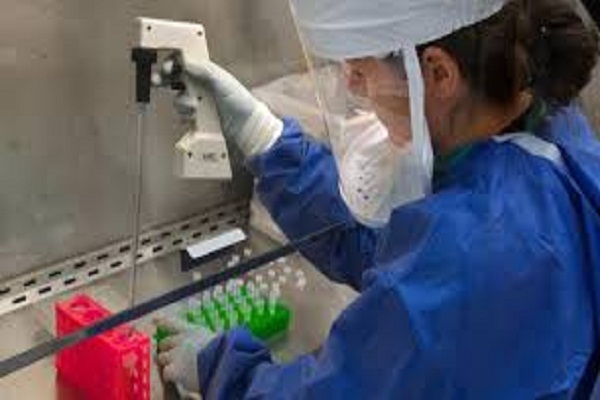 The covid-19 pandemic has pushed the role of a microbiologist into spotlight as knowledge shared by microbiologists will help in effective management of disease, writes Dr Sujay S Patil, Medical Monitor – Klinera Global Services
COVID-19 outbreak has once again highlighted the need to create a robust and sustainable system allowing for rapid development, dissemination, and implementation of diagnostic tests targeting infectious diseases of global health concern. Huge research is being conducted understanding the epidemiology, diagnosis, clinical features and pharmacotherapy for the covid-19 disease. Every healthcare professional is playing a significant role in managing the dreadful disease. Epidemiologists, public health experts, health workers, industry, and research scientists are working together to quash the pandemic as soon as possible. Besides, one of the key staffers in a hospital segment who are also seen as the gatekeepers of the COVID 19 management are microbiologists involved in collecting samples for testing. Microbiologists have been playing a significant role in the fight against Covid-19 with respect to diagnosis and confirming new cases.

To overcome and control the pandemic, rapid diagnostic testing measures are needed which will restrict further damage by the virus. Diagnosis at an early stage can provide health care workers with a plan and to implement important covid-19 management decisions. Testing for COVID-19 needs to be run in both private and public laboratories in a timely fashion further cubing the pandemic earlier. Achieving the target of rapid testing in mass population is not feasible due to substantial logistic challenges and resource limitations. Only possible way to achieve the target is playing a team role with inclusion of a microbiologist. The covid-19 pandemic has pushed the role of a microbiologist into the spotlight. Understanding how a microbe works is essential before providing an explanation on microbial infections and their abilities. Knowledge shared by microbiologists needs to be utilized effectively in management of disease, new technology development and improving overall quality of life. A microbiologist is indeed making a big difference during the pandemic and is indirectly involved in saving many lives.
Also read: Life during COVID-19 pandemic as a Medical Microbiologist
India's experience with HIV and tuberculosis (TB) has imparted some useful takeaways. Microbiologists started gaining in importance during the AIDS epidemic as most HIV patients usually succumbed to various opportunistic infections. The bigger thrust in India came after the rise of multidrug-resistant and extensively drug-resistant TB. These events played a significant role in understanding the importance of a microbiologist. COVID-19, being a respiratory disease has capability to spread via droplet infection or by fomites. Microbiologists are also more vulnerable as compared to physician's due to their involvement in testing collected swab samples from patients.
Microbiologist plays a crucial role with the following activities:
Establishing a Viral testing laboratory
Conductance of Polymerase Chain Reaction (PCR) tests
Specimen handling and transportation
Guidance on specimen collection and best diagnostic tests
Confirming diagnosis of Covid-19
Assisting in development and production of Covid-19 vaccine and antiviral therapies
Assisting in developing rapid and confirmatory covid-19 diagnostic tests with high specificity and susceptibility
Mass screening of suspected covid-19 population by rapid testing.
Preparing SOP's of infection control practices and biomedical waste management
Training support to medical and para medical staff with respect to covid-19
Assisting research with respect to diagnosis, prevention and treatment
Educating healthcare and non-healthcare workers on the role played by antiseptics and disinfectants in prevention covid-19 disease
Help gather information on disease transmission ability of the virus
In spite of performing versatile duties, many microbiologists are dumping their innovative thoughts and ideas due to lack of motivation. Currently, the whole world is looking at microbiologists as a ray of hope in further understanding the virus properties and treatment for the same. Also, clinical colleagues need to understand the microbiologist's opinion on the covid-19, while implementing treatment strategies. Further, policy makers should take into consideration a microbiologist's stand on covid-19 management. A microbiologist can propagate research in sound direction nurturing research ideas if the government as well as private players nurture them with possible funding. Translational research, teaching programmes need to be available to generate a young and well-trained scientific workforce "with an integrated understanding" on covid-19 pandemic. Out of the box thinking taking into account microbiologist perspective can help quashing the pandemic and boost covid-19 research in India. Be it public or private healthcare segments, they have always led from the front. To the summit, microbiologists will keep playing a crucial role in management of covid-19 pandemic and in screening mass populations with constant efforts.

Follow and connect with us on Facebook, Twitter, LinkedIn, Elets video