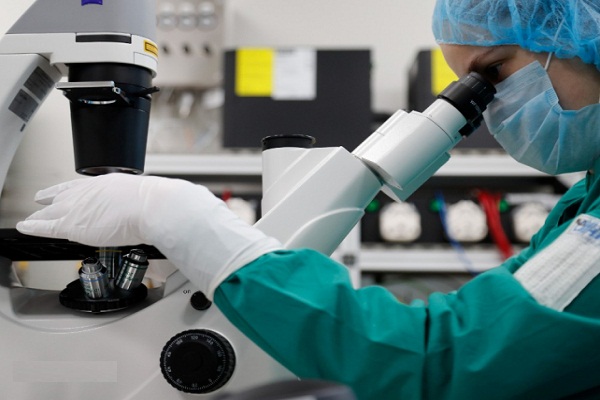 Working long hours without much break, risking lives microbiologists pan India continue to provide the highest level of quality care to COVID-19 patients writes Dr Debkishore Gupta, Consultant Clinical Microbiologist & Head Infection Control, Calcutta Medical Research Institute (CMRI).
Leading the coronavirus fight from the forefront, microbiologists are, quite literally, putting their lives on the line as they are processing samples for testing. As the impact of the pandemic continues to unfold, and the race for the potential vaccine continues, testing will remain the most significant tool in countering this outbreak. Hence, microbiologists will continue to provide the highest level of quality care to patients. Not only do they handle COVID-19 testing samples, but also other samples that could be potential carriers of the novel virus. Exposed to COVID-19 positive patients on a daily basis, microbiologists are always operating in high risk conditions, as they operate in labs where hundreds of swab samples are tested every day.

We live in times where hospitals are becoming breeding grounds for Hospital Acquired Infections (HAI). As per World Health Organisation (WHO) estimates, at any given time over 1.4 million people across the globe suffer from HAI. Microbiologists are highly prone to catch infections through HAI. Hence, the need for systems in place that ensure our frontline heroes are working under safe conditions.
Also read: Covid-19: Vishat Diagnostics gets ICMR nod to supply antigen testing kit
What are Hospital Acquired Infections (HAI)?
As per WHO, "hospital-acquired infections or nosocomial infections acquired during hospital care which are not present or incubating at admission. Infections occurring more than 48 hours after admission are usually considered nosocomial." The primary categories through which infection spreads include ventilator-associated pneumonia, catheter-associated urinary tract infection, surgical site infection, and central-line associated bloodstream infection. They cause life threatening conditions such as sepsis. In sepsis body responses to chemicals released to fight an infection in an imbalanced manner, triggering changes that can damage multiple organ systems.
Microbiologists should keep themselves abreast of the latest evidence in these trying times of the pandemic and should also train their staff on best and safe practices. Also, technology and reliance on automated systems of testing that reduce human intervention should be the way forward. Microbiologists also have a dual responsibility to curb the growing threat of antimicrobial resistance (AMR) by practicing diagnostic stewardship and appropriate use of microbiological investigations for patients. The misuse and excess use of antibiotics increase resistance leading to AMR. Clinical microbiologists go and visit suspected and proven COVID-19 patients. This is necessary for optimisation of antibiotics, authorization of restricted antibiotics (integral pillars of antimicrobial stewardship).The approach should be to prevent infections and, in the process, bring down the hospital acquired infection rate together with bacterial resistance, rather than waiting for infections and then treating them with antibiotics.
Overcrowding of laboratories and hospitals with compromised infrastructure, less healthcare professionals to patient ratio, non-enforcement of quality accreditation and lack of basic infection control practices have led to HAI deaths in India. For example, with the increasing COVID-19 cases, people in Mumbai hospitals were found sharing beds which led to basic hygiene being compromised. Considering the spike in COVID-19 cases in the country, to ensure patient safety, it is imperative to create a robust environment by implementing required policies.
Even after multiple health agencies publishing infection-control recommendations – such as the Indian Council of Medical Research (ICMR) guidelines, the India Public Health Standards and the Kayakalp guidelines – neither private nor government hospitals in India follow any of these. As per the Clinical Establishments (Registration and Regulation) Act 2010, each state government has been allowed to include a provision to enforce their own infection-control standards but only a few Indian states have implemented this act. Hence, there is a dire need of quality accreditation as a potential way to prevent hospital acquired infection. This requires an independent body like the National Accreditation Board for Hospitals and Healthcare Providers (NABH) to inspect hospitals regularly.
Poor hygiene in Indian hospitals has become a bigger threat since the outbreak of COVID-19. Therefore, the most important infection control measure known to microbiologists today is the practice of washing hands several times in a day. However, the high prevalence of patients contracting infection from hospitals in the country indicate safe practices are not being enforced. The most important part here is played by better screening and monitoring technologies that help in identifying HAI-causing organisms in the most effective way. As the world reels under the worst pandemic of our times,hospitals should ensure they are equipped with the most advanced tools to keep healthcare workers safe.


Follow and connect with us on Facebook, Twitter, LinkedIn, Elets video