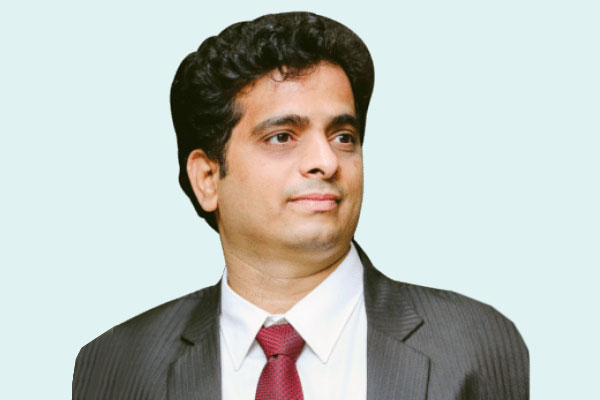 In the light of the healthcare industry facing a sea of challenges pertaining to cost-efficiency, inventory management, cost optimization, and shrinking margins, smart hospitals are set to play a pivotal role in transforming the delivery of healthcare services, writes P Hari Krishna, Executive Director, Medicover Hospitals.
Currently, the healthcare industry, particular the hospitals sector globally is under tremendous pressure with the healthcare costs spiralling out of control with global health spend projected to rise by 4.2 percent per year from $7.1 trillion in 2015 to $8.7 trillion by 2020; something that is becoming increasingly unsustainable for most countries.
If healthcare is to remain affordable and widely available for future generations, critical thinking pertaining to the delivery of services and management of processes is crucial. CEO's/ Hospital administrators are facing numerous challenges such as manpower efficiency, insurance & reimbursements, huge expectation from patients about choice of treatment, data security, inventory management, cost optimization, and shrinking margins.
As patients demands keep increasing and margins seeing a downward trend, hospitals are now seeking new ways to enhance the services rendered in a more cost-effective way while keeping the quality and safety at a high priority.
In the last few years, the concept of "smart hospital" is the most talked about and debated topic in healthcare forums across the world.
Even though there are no set standard parameters to define the smart hospital, it is up to the user to set goals and match them with newer innovations that can make the processes more effective and efficient in terms of time, money and satisfaction.
Currently, the trend of smart hospital concept is majorly driven by Information technology (IT) and Artificial Intelligence (AI).
At Medicover hospitals (11 hospitals, 16 Infertility centres across different states in India), the process of automation and intelligent working had seen a sea of changes in the last few years.
From being the only hospital in India to use Microsoft's Tally software to centralize the billing and audit system, it has leveraged several digital tools like Centralized automated GRN creation for procurement and supply, patient and employee feedback app which saw an increased satisfaction level, and paperless patient treatment & management system to bolster care delivery system.
On the AI front, we are currently testing the most advanced programme which can map, track, store and give alerts on employees satisfaction index, attendance and movement restrictions, patient footfall mapping, patient satisfaction index, bio-medical asset and movement mapping through RIFID and AI integration.
The process of automation and AI-enabled integrations is not an easy road to climb, as technologies come with a cost. However, with the cost of technology falling sharply, hospitals need to optimise their resources and invest in the required solutions carefully.
n smart hospitals, digitally-enabled staff will be able to deliver better outcomes and more integrated patient experience.


Follow and connect with us on Facebook, Twitter, LinkedIn, Elets video