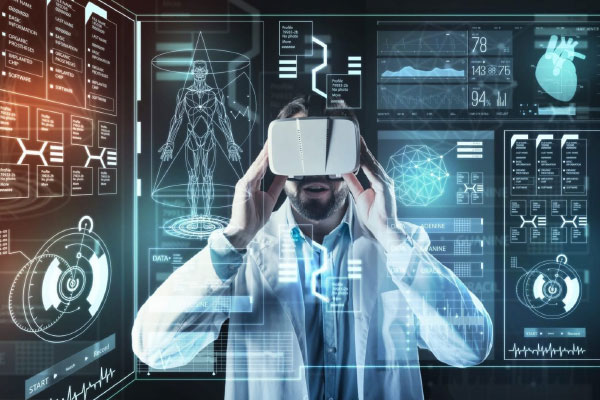 As patients are getting empowered due to large swathe of information, healthcare service providers need to come up with smart ways to live up to their high expectations pertaining to quality and affordable care. Smart Hospitals synchronise all available machinery of delivery of care including technologies, clinical workflows, and operational issues to provide patients best value for their money in terms of clinical outcome, writes Mukul Kumar Mishra of Elets News Network (ENN).
The Indian healthcare industry is evolving in an unprecedented manner with digital technologies, innovative solutions playing a pivotal role to foster healthcare delivery system, providing an enhanced healthcare experience to people at large. Smart technologies like artificial intelligence (AI)-based solutions, cloud computing services, connected medical devices, and telemedicine are not only redefining the whole gamut of patient care but also contributing to bridge the multitudes of infrastructural gaps in healthcare.
"There has been a change in patients' demands and expectations in the last 20 years. Healthcare providers face a tremendous pressure to manage cost and patients' expectation," says Dr Mahendra Kumar, Medical Director, Sagar Hospital.
In the wake of rising cases of non-communicable diseases due to number of reasons, providers are expected to deliver quick and better care in cheapest possible manner, and that gives birth of smart hospitals.
Those hospitals which synchronises all available machinery of delivery of care including technologies, clinical workflows, and operational issues to provide best healthcare experience to patients, fall into category of smart hospitals.
According to Nandkishore Dhomne, VP-IT & CIO, Manipal Hospitals, "Smart hospital is huge investment in terms of money and efforts, and timelines. Smart hospital is culmination of fantastic building, best technology, efficient doctors and nurses. In addition, processes have to be simple, turnaround time should be minimal, and information has to be available at the point of care."
SMART HOSPITALS SHOULD BE SMART ON EVERY FRONT PERTAINING TO PATIENT CARE
The critical component for smart hospitals revolves around the ability to provide a valuable service of insight, which was simply not possible or available earlier. This is what makes a hospital a step further from being just digital to becoming smart in true sense.
Also read: Smart Hospitals for Smarter Healthcare Services
Simply digitising, or making the hospital paperless (although a great achievement) is not sufficient. From exploratory implementations to an intermediate stage, to finally becoming smart where hospitals have complete alignment of clinical processes and management systems, are hallmarks of the smart hospitals.
Raj SheKheR j, CEO, Bloom Hospitals, says, "The concept of smart hospital is based on faster, cheaper, and better delivery of services. Just having processes and skilled staff won't help. A holistic approach to healthcare i.e architecture of the hospital, flow of patients, processes, and cleanliness, is the need of the hour."
There are three areas that any smart hospital addresses – operations, clinical tasks and patient centricity. Operational efficiency can be achieved by employing building automation systems and smart asset maintenance and management solutions, along with improving internal logistics of mobile assets, pharmaceutical, medical device, supplies and consumables inventory as well as control over people flow (staff, patients and visitors). Clinical excellence encompasses improving patient outcomes by ensuring patient engagement and monitoring.
"The concept of these hospitals starts right from building. Facilities are the first component of these hospitals followed by processes, clinical, nursing part and overall patient engagement," Dhomne further adds.
SMART HOSPITALS CONCEPT IS NOT LIMITED TO DIGITALISATION ONLY
Changing healthcare trends coupled with huge demands of quality and affordable healthcare from people of all strata of society unleash a barrage of conflicting challenges at hospitals. They need to optimise and automate processes as per the patients' requirements, maintaining a decent revenue margin.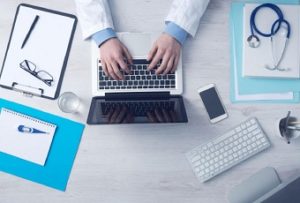 A digitally organised hospital integrates various departments, services, and clinical to do away the manual work. The objective is to improve patient care through digital processes and new technologies through various communication platforms, a cross-sector telemedicine network and apps that facilitate patient care or follow-up care. It becomes easier for a digitized hospital to build on its database to design efficient health care delivery services.
Digitalisation holds a huge significance to facilitate things but it's only a single component of whole mechanism of smart delivery of care.
"Smart hospital is more about journey. Technology, ease, and convenience are building blocks of smart hospitals. How you apply the technology and smartness to care is what makes a huge difference. Technology is easy to develop but bigger challenge is its adoption by doctors and patients," says Chaitanya Shravanth, Chief Digital Officer, Cloudnine Group of Hospitals.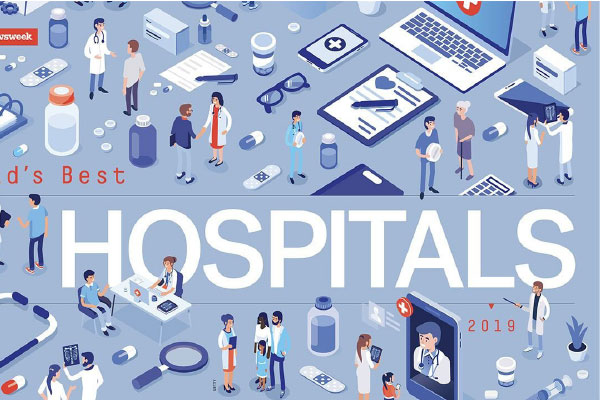 EHR, MHEALTH NEEDED FOR PERSONALISED HEALTHCARE EXPERIENCE
The first step and the foundation of a smart hospital is the electronic health record (EHR). If all patient data is available in a digital format, it can be accessed by all departments and hospital stakeholders in no time at all. In an emergency, the physician is able to check for any pre-existing conditions or allergies the patient might have. Needless to say, this speeds up all subsequent treatment steps.
Despite its many advantages, EHRs are not being used prominently in many of public and private hospitals in India and the Government needs to take cognisance of it.
Then mhealth is another area which proves crucial. A physician can use their smartphone or tablet to access a patients Electronic Health records (EHRs), review medical histories, send followup emails, and even complete prescriptions. There are many mobile apps which provide more high-quality services, and at the same time are cheaper for patients to access. mhealth apps are very useful in chronic care management, medication management, fitness and weight-loss, and managing personal health records.
Both EHR, mHealth are basic ingredients of a smart hospital which contribute to give personalised healthcare experience to patients.
"Technologies can be harvested to ensure basic patient care delivery with better outcomes. The basic essence of any smart hospital is that it has to be patient-centric. The most important thing we need to look at is the outcome. When you are talking about smart hospitals, you need to run it in a smarter way which could increase profitability," says Dr Govindaiah Yatheesh, Unit Head, Apollo Speciality Hospital, Karnataka.
MODERN TECHNOLOGIES INCLUDING AI PLAY A KEY ROLE
Cutting-edge technology is proving to be a biggest game changer. Artificial intelligence, IoT, robotics, and 3D printing, have been playing a transformative role in enhancing different deliverables in healthcare sector. In cardiology, 3D mapping to facilitate customised cardiac mapping of a patient's heart is gaining popularity. This technology lets physicians gain new insights into the heart of the individual patient. Artificial intelligence and machine learning used for radiographic assessments show great potential.
Robotics are proving to be boon in reducing waiting time, and other operational chaos, thereby increases the overall productivity. Internet of COVER STORY Things has immense potential to give a new high to healthcare sector. It has numerous applications in healthcare, from remote monitoring to smart sensors and medical device integration. "Infusion of technology is not easy. The willingness to adapt technology by all the stakeholders is very low. Even doctors of more than 20 years experience find it tough to adapt to new technology. Therefore it is very imperative to train the staff first. We enable them to adapt to new technology. We have to handhold them so that both patients and hospitals would be benefitted," says Col Hemraj Parmar, Group CEO, B R Life.
Though a section of experts vouch about the potential of these tech-enabled solutions in laying a strong foundation of healthcare delivery system, they believe that technology must be leveraged intelligently to improve total outcomes. Developing technology is one aspect but challenges lie in integration and adoption by hospital staff to leverage it.
"Getting the right kind of people who fit your organisation is first requirement for smart hospital. Then using smart technology or using technology smartly holds huge importance," says Dr Dilip Rangarajan, Medical Director, NU Hospitals.
Technology in coherence with other aspect of clinical care determines overall outcome of patient care which in turn makes a hospital smart.
PATIENT SATISFACTION IS AT CENTRE OF SMART HOSPITAL CONCEPT
Patient satisfaction is an important aspect of smart hospital which mainly revolves around quality and affordable care. "Quality and affordability are two factors which decide the patient base of a particular hospital. Patients don't get influenced by swanky buildings and fancy staffs, but the kind of care they get from the provider," believes Dr vijayabaskaran Sundararaju, Executive Director, Kauvery Hospital.
Patients want best value of their money which makes things difficult at times for the providers who try to find out ways how to live up to their expectation. One of the solutions is to maintain a transparent approach on every front. For an example billing should be done against particular service offered to patient and so on.
Santosh Marathe, COO, Apollo Hospitals, believes, "Affordable care and patients' expectation both are subjective in nature which depends upon what value is being offered in lieu of money charged by providers. Standardising cost and quality are need of the hour."
Human touch is another aspect which influences patient satisfaction level. People find it more appealing if a hospital has good staff including doctors and nurses.
"Quality of human touch point is very important. Empathy plays a pivotal role in patients' satisfaction which in turn influences patient care. Empathy and kindness of the lowest level of staff including nurses and housekeeping employees matter a lot," says Dr Aloke Mullick, Group CEO, Omni Hospitals.
ENSURING BEST CARE WITH DECENT REVENUE FOR HOSPITAL IS CHALLENGE
In the wake of costly equipment and other expenses on various fronts, providers face tough task to make a balance between quality and costefficiency.
"In the wake of huge running cost of healthcare services, providers need to recalibrate their cost-strategy. Providers need to focus on innovative practices, envisioning designing and operationalising smart hospitals," says Parmar.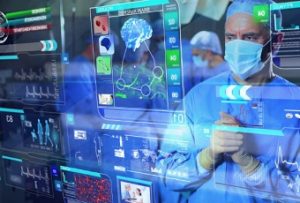 Guruprasad B R, Vice President, Sparsh Group of Hospitals opines, "Quality is proportional to cost. Every hospital should pronounce that they have some specific standard of quality associated with particular amount of cost."
In nutshell, a smart hospital looks for holistic way of delivery of care. Though approaches may vary from hospital to hospital, the objective remains same— providing best clinical outcome through integrating all aspects including technology, innovative approaches and human resources with minimum hassles at operational level.


Follow and connect with us on Facebook, Twitter, LinkedIn, Elets video