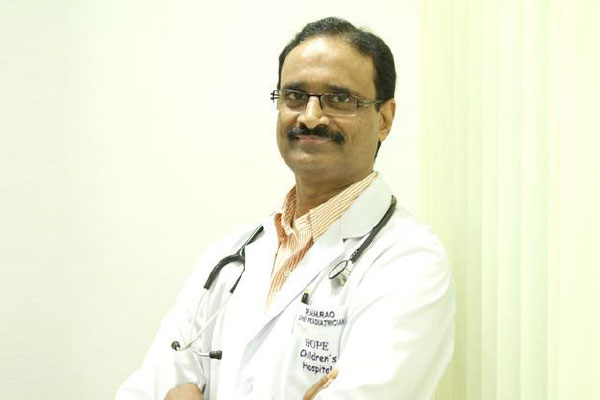 Started in 2001, the Hope Children Hospital has come a long way, serving patients with quality and affordable care. In today's cut-throat competition era, children must not undergo undue pressure, which affect their overall health and well-being. They need ample time to unwind and to be themselves, says Dr Madan Mohan Rao, Managing Director, Hope Children Hospital, Hyderabad, in conversation with Gopi Krishna Arora and Mukul Kumar Mishra of Elets News Network (ENN).
Q Kindly elucidate the journey behind this venture

Hope Children's Hospital was that I wanted to have a hospital where I could deliver the treatment and care on my choice & terms, wherein I can do only the necessary tests required for the patients. Moreover, I wanted to help those patients who face below poverty line situation and can't afford costly medical facilities. The maximum care which I can give where I don't need to ask anyone and that was the prime motive behind starting this hospital.
Today, we have a number of patients who are getting treatment almost free of cost. Earlier, I had to ask for basic things which I didn't feel like asking. Also, I wanted to have the management in a certain fashion.
Only the right treatment should be catered to the patient including right investigation which wasn't happening back then. In my hospital, I am the owner and CEO and I need not to ask anyone about anything as far as the patient's safety is concerned.
Today, with god's grace, my patients are receiving the best of care in a very affordable cost which was my dream back then.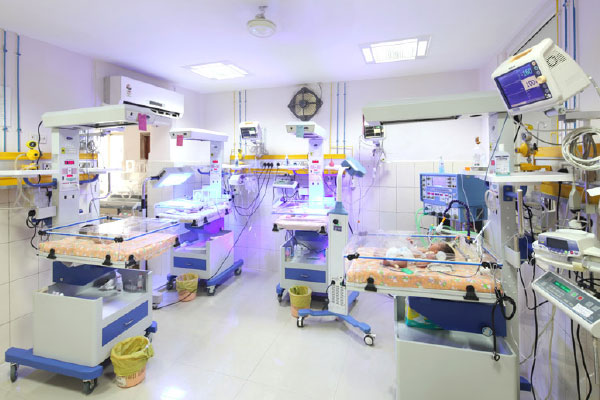 We might not be having all the latest technology and gadgets, but with what we have, I feel proud to say that we provide the best care to our patients.
Q In today's time, we are getting dependent on technology more than what is required. What is your take on the same?
There are a couple of issues I would like to throw light upon as far as the technology part is concerned. I believe that technology has today become more of a gadget or an element of competition among hospitals. For example, if an A hospital has certain technology, it is by default expected from others irrespective of the fact whether it is needed or not, just to be at par with other hospitals.
Since technology doesn't come at a reasonable price, it takes toll on financial health of the hospital. Once we invest in costly technology, we have to use it irrespective of whether patient requires it or not. Another issue is that sometimes the interpretation may not be right through technology. Practicing as a doctor for many years now, I personally feel that the human clinical examination and clinical history are mainstays of the treatment.
Unfortunately, the young doctors are getting dependent more upon technology thereby they are becoming handicapped for some reasons. I feel technology shouldn't be used as a substitute but as a support for clinical examination.
Q What is your take on lack of awareness pertaining to obesity among kids and mental illness etc? People talk about physical health a lot but they are found averse to touch mental health subject. What is your viewpoint?
We attend so many patients every day, especially the school going children. At least 60-70% of kids going to high-end schools face challenges in their day-to- day routine. They spend most of their time in travelling to high-end school at far off places. In addition, they are bombarded with so much of stuff in schools and at homes that they hardly get time for basic things.
For an example, a school going child needs some decent amount of time to unwind, to play, and have natural exposure to the environment. I feel that not even 10% of my children patients are exposed to playgrounds, which is very sad situation. This is going to be very hazardous to the mental and physical health of the child.
Therefore, we are finding a common issue of obesity among kids. The issue has witnessed a sharp increase in today's times to what it was 15-20 years back. Kids don't have time to mingle. Moreover, the food being offered to them contains high level of junk. There are no outdoor activities for them. They are found to be either in school or tuitions and not able to follow a healthy lifestyle. If media, government, and doctors don't act upon this issue, we are not far away from having disabled school kids.
Q Do you think that educational institutions in collaboration with healthcare segment can come together and put in collective effort to resolve this problem?
We all need to pay urgent attention to the issue and act on the same as earliest. I sincerely urge schools, government and the medical fraternity to work together and formulate principles pertaining to the issue. There should be some strict guidelines where a child could get certain amount of rest every day. Due to lack of sleep the kids are landing up to diseases like autism, hyperactivity, etc.
Q Kindly let us know about the footprints of Hope hospital in Hyderabad and its expansion plans
We started in a very humble way in 2001. Since then, we have added many specialities to our existing setup. I have also started a child growth clinic where we want to monitor the growth of the child, not in terms of physical height and weight only, but to take care holistic aspect in order to make them healthy. Our objective is to treat those kids suffering from either short stature or obesity.
It is one of the premier centers in the city where we cater to newborns and adult kids who come with some sort of mental disability. We also cater to child's behavioral and emotional problems. In next 3 months, we are going to have an exclusive super- speciality hospital where we will be focusing on specific areas. We will have top-class specialists for child's intensive care and top of the line operation theatres at the centre.

Follow and connect with us on Facebook, Twitter, LinkedIn, Elets video