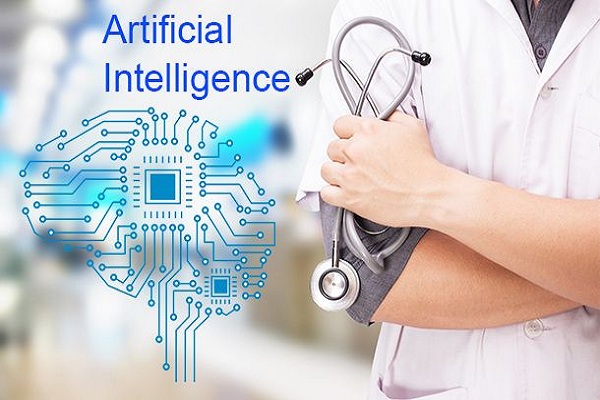 Artificial Intelligence or AI has become one of the mainstay technologies of the healthcare industry. AI refers to the use of automated algorithms to perform tasks which conventionally count on human intelligence. The use of AI has not been so extensively accepted in the pharma industry. However, its rapid rate of development suggests that it will surely establish in the near future. AI has the potential to benefit the healthcare sector to a great magnitude and very much of it is quite apparent in the existing set-up.
AI has the ability to gain information, process it and give a definite output to the end-user. This is done through machine learning algorithms that help in distinguishing the patterns in behavior and create logic. If we talk about the medical field, AI is already being utilized at some places, such as predicting patient disease onset, reducing wait times, automating insurance claims and identifying diagnoses from images and reports. Online scheduling of appointments and digitization of medical records is likely to be a next target. AI is also being used to set reminder calls for follow-up appointments by medical specialists.

The healthcare sector often involves complex communication between healthcare providers and patients. AI has the potential to improve the communication between the provider and the patient.
Here are some of the ways that shows how artificial intelligence is helping the healthcare and pharma sector:
Disease diagnosis
AI has the adeptness to exactly diagnose some of the death straining diseases such as diabetes. AI is used at places to research and improve diagnostics and therapeutics in the fields of oncology, endocrinology, and neurology. This is a supplementary footstep for the pharma sector.
Medical processing
AI helps computers recognize and understand human speech and writing. It is capable of examining thousands of comprehensive electronic medical records. This consequently outlines the suitable steps for evaluating and managing patients with multiple illnesses.
Drug interactions and discovery
Drug interactions may sometimes become a menace for people taking numerous medications. To address this struggle of tracking the drugs, machine learning algorithms have been generated. They can extract information of specific drugs and their harmful side effects.
Data storage
AI decision support systems have become very efficient these days. In the medical field, AI algorithms workably help in storing data. Numerous companies are now exploring the possibilities of the incorporation of big data in the healthcare industry through advanced data analytics.
Manage appointments
An AI-based patient management system helps in automatically allotting token numbers and estimated waiting time for the patients. It thoroughly manages appointments and simplifies the process, thus helping both the doctors and the patients. Patients can also receive information regarding their appointments on their phone.
Medical advice and consultation
There are some AI-based apps available that can provide medical assistance to the patients based on the indications. The system understands symptoms presented by the patient, and suggest not only available medical professionals to tackle the issue, but sometimes even the diagnosis and possible treatment patterns.
Reduces time
AI based systems help in data entry and lab test analyses. This reduces the time taken for routine tasks, which means doctors can focus more on complicated cases and interact with patients. AI based systems also aid in identifying inaccuracies or inefficiencies. Patient's medication could be scrutinized in real time with the use of machine learning algorithms.
Other applications
The use of AI in medical science cuts medical costs. This is because more correctness in diagnosis is projected with the use of AI. Better predictions also lead to prevention of disease. Chatbots (that is developed through AI) also lead to constructive results in the field of mental health.
Conclusion
These examples substantiates that the use of AI has the potential to make lives smoother for both patients and the doctors. Artificial intelligence can further be used to increase patient/provider communication, to deliver more information about patients' physical and mental health, to spot high-risk conditions when providers are under stress, and to preclude unnecessary testing.
(Disclaimer: The writer is Gaurav Gupta, Co-Founder, Navia Life Care. Views expressed are a personal opinion.)

Follow and connect with us on Facebook, Twitter, LinkedIn, Elets video