Despite the fact that India prides to be the global leader in production of generic medicine, for the longest time the healthcare sector received step-brotherly treatment in the start-up world. The run went well between 2010 and 2015, till the time the investment firms started getting cautious about return on investments. Though health-tech is a game-changer, India has long way to go when it comes to using technology to impart health-related services. Startups like Practo and Cure.Fit are creating waves in the healthcare space. As per market report, India is estimated to become $372 billion healthcare market by 2022 and promising returns up to 35-40%.

Sugandh Bahl of Elets News Network (ENN) is here to throw light upon the amount of investment raised by some of the healthcare startups into achieving their goals for years to come in order to serve the customer base with required needs and amenities.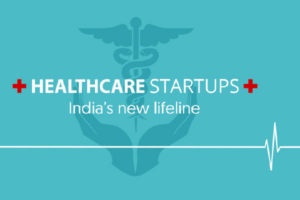 THE ANALYTICAL ROAD
With the onset of the growth of healthcare domain into the Indian diaspora, it continues to grow with the overarching technology, the ripple effect of tech advancements are likely to be felt all across the sector. As the healthcare data is on the verge of becoming more comprehensive, data analytics and predictive healthcare is bound to become more accurate, which is further doomed to tackle the problem of access to healthcare.

A thriving modern healthcare ecosystem is supported by technological innovation, which in turn will add to the accessibility of information in this division, that can be tapped by human services. This goes to show the reliance among the numerous specializations that organizations have received, which is more grounded in the human services part than most other startup divisions in India. As of 2018, there were a total of 4,892 startups in the Indian health-tech space. In general, the health-tech startups in India raised a sum of $504 Mn between 2014-2018. Supported by considerable financing and developing innovation, health- tech platforms emerged in India, accentuating the requirement for making medicinal services office open to all. Despite the fact that most of the social insurance stages began monetising their endeavor.
Players like Practo and Lybrate, which tended to the issues of medicinal services conveyance through mechanical developments, succeeded yet this isn't simple for new contestants to arrive. In India, at present, NetMed, PharmEasy, and Healthians are a portion of the significant new companies in human services fragment.
RISE OF THE HEALTH-TECH STARTUPS
The beacon of hope for the evolution of healthcare industry today lies in the hands of startups. Today, with the evolution of technology in the healthcare sector, investing in digital innovation and transformation will help startups in the sector to keep up pace with speedy tech evolution. However, the responsibility of building sustainable healthcare solutions has collectively fallen on the shoulders of advanced technology such as AI (Artificial Intelligence), ML (Machine Learning), IoT (Internet of Things), ICT (Information and Communication Technology), and Medical Research & Development. Although the industry is driven by large enterprises and international players, healthcare startups from across the world have started gaining an important role in shaping its future. Whether it is telemedicine, e-clinics, mHealth, EHRs (Electronic Health Records), wearables or MedTech devices, the exponential rise in the pace and scale of digital healthcare innovations are fueling the development. Healthcare startups have also succeeded in the transition of conventional healthcare models to patient-centered, value-based care models.
New concepts such as Blockchain, precision medicine, and autoML-based medical equipment needs to be refined and availed to the masses for quality healthcare. Healthcare startups also need to invest more in the digitisation process and technological developments to support personalised healthcare of the future. There is a constant requirement to resolve interoperability issues and risks related to diagnosis and treatment through health tech. This is why system-wide adoption of latest technology becomes important to healthcare startups to pave the path of innovation towards a sustainable healthcare model. The greater inclusion of advance healthcare technology will not only support quality care delivery, but will also foster a new innovative way to create a disease-free, healthy life, for everyone on the planet.
There are about 2,975 startups in India that focus on health- tech. Some of the popular ones are PharmEasy, CureFit, Practo, MedLife, CallHealth, etc. According to Traxcn data, in 2018 India's investments in health- tech reached a whopping $571 million. In April 2019, NASSCOM partnered with GE Healthcare to encourage start-ups in the field to help boost digital healthcare solutions in the country.
2019'S HEALTHCARE FUNDING HIGHLIGHTS
1. Practo: Founded by Shashank ND and Abhinav Lal in 2008, Practo is one of the first few startups that ventured into the healthcare space. It acts as a marketplace, offering services like looking for consultation, booking appointments for doctors and medical examinations and ordering medicines. On the other hand, it also codes software with the purpose to digitize hospitals and clinics. Practo currently caters to nearly 25 million customers in 38 cities across the nation. It is also present in Singapore, Indonesia and Brazil.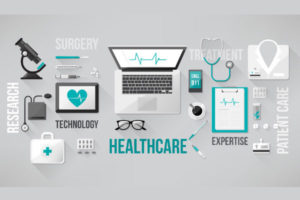 2. 1mg: 1MG was launched in April 2015 after Healthkart separated its generic drug search business, HealthkartPlus, and rebranded it as 1MG. The company has three business verticals — Pharmaceuticals, Labs, and Doctors. Its founders include — Prashant Tandon, Gaurav Agarwal, and Vikas Chauhan.
3. Medikabazaar: With a digital catalogue of more than 2,50,000 products, Medikabazaar enables hospitals and medical establishments to search for their required supplies online, compare specifications and prices. Apart from India, it also provides services to the Middle East, Bangladesh, Indonesia, and Africa.
4. mfine: Founded in 2017, mfine is a healthcare startup based in Bengaluru which offers professional diagnostics and check-up services by connecting consumers with doctors and medical professionals. By making the best use of cutting-edge technology, mfine aims at providing a seamless customer experience in the healthcare sector by pooling top hospitals as well as the finest doctors in the field.
5. Pharmeasy: Currently, the fastest growing offline pharmacy aggregator in the country, Pharmeasy was launched in 2015 by Dr Dhaval Shah and Dharmil Seth with an aim to provide affordable medical services to all. Not only it provides a 20 percent discount to the medicines, it also guarantees to deliver within 24 hours.
6. Pharmarack: The startup offers a plug-and-play platform for pharma manufacturers, distributors, and retailers to automate order-taking, and provides real-time visibility into operational information like inventory in the warehouse, outstanding payments, and credit, among others.
7. Cure.Fit: After his first startup was acquired by Flipkart in 2014, Mukesh Bansal launched Cure. fit in 2016 AnktNagori. Through it three units eat.fit, cult.fit, mind. fit and care.fit, the startup offers wholistic health solution online. Within three years, Cure.Fit has managed to create a buzz. Its flagship project Cult.Fit is present with more than 40 fitness centres in 16 cities in India and in Dubai. It mostly focuses on functional workout and group exercise. The Eat.Fit unit promotes healthy eating and recently it also started its food delivery app. Mind.Fit focuses on mental health.
8. MitraBiotech: Founded in 2010, the company started its commercial run in 2018. Started by two medical professional Mallik Sundaram and Pradip K. Majumder analyses multiple drugs to arrive at the best fit for a cancer patient in just seven days. Mitra Biotech's approach toward the solution is different from other companies. To arrive at a suitable drug for a patient, they cultures the cancer tumour in an incubator, giving it the same micro- environment on a laboratory plate it would have inside the body. Different drugs are tested on the tumour for response. An algorithm collates all the data, compares the drugs and ranks them based on the patient's suitability.
9. Forus Health: Launched in 2010 by K. Chandrasekhar and Dr. Shyam Vasudeva Rao, the med-tech startup Forus Health was started with two objective – to increase access and bring down cost in ophthalmology space. Its one- of-a-kind 3nethra, an integrated, intelligent, affordable, rugged and portable eye screening device that can screen a patient in less than five minutes for common eye problems. 3netra has already been setup in 2200 places in 26 countries.
10. Meddo: The platform offers both offline and online healthcare services like doctor appointments and diagnostics tests through a tie-up with standalone doctor-led establishments and accredited testing labs.
PATH AHEAD
According to a McKinsey report, Indians could save about $10 billion by 2025 through the use of telemedicine instead of doctor consultations that happen in-person.
The rise of health-care startups in India shows that we can soon see the use of genomics, biotech, and robotics in hospitals and clinics to increase the efficiency of health-related services. Artificial intelligence can be used to detect diseases with absolute accuracy while apps that monitor your vitals and movements can help increase the overall wellness of the country. While financial sustainability, care delivery, patient centricity, and regulatory compliance are integral to the healthcare sector, the necessity of digital transformation has compelled healthcare startups to keep technology at the epicenter of healthcare development and innovation. For India, which has a whopping 1.35 billion people and is one of the fastest-developing nations, only technological advancements and facilitation can help create a quality healthcare model.
Digital health-tech start-ups have shown early signs of success. The start-ups have been successfully experimenting with a variety of business models and have catered to multiple stakeholders within the health ecosystem. These enterprises now have the responsibility to scale- up solutions and demonstrate the wider applicability of ICT solutions in the healthcare ecosystem. A steady scale-up of tech-driven healthcare delivery is critical for a more efficient healthcare system with better outcomes for patients.

With the onset of a new decade, 2020 seems to be embarking upon new healthcare startups to watch out for. The entrants of this decade are a sight to behold with their innovative business models booming amongst the VCs. of the existing pool, let's watch out for the top 5 healthcare start-ups to look out for;
Follow and connect with us on Facebook, Twitter, LinkedIn, Elets video