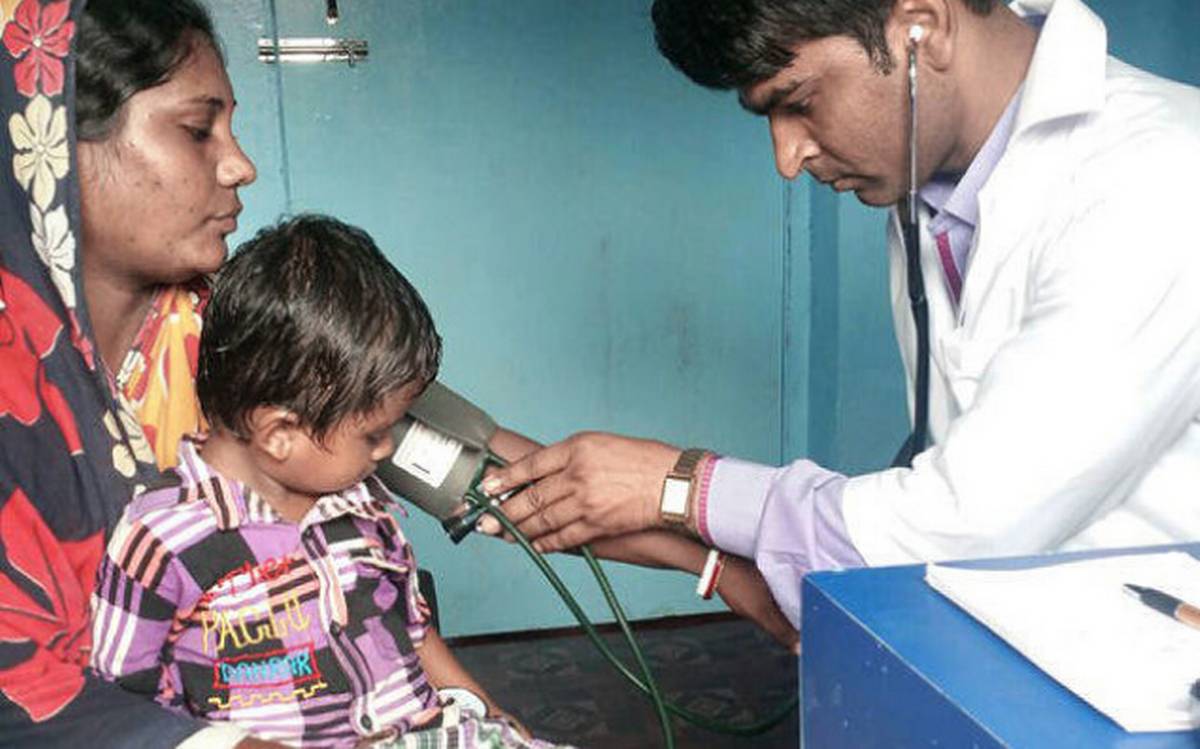 We have enough doctors in urban areas but remote rural areas lack the same. People have to travel far just to get basic primary care which they can get near their homes. We are striving to improve things on this front with support from the State Government, said Anurag Vohra, Chief Technology Officer, Apollo TeleHealth Services, while delivering speech at the Healthcare Summit Jharkhand held in Ranchi recently.
DIGITAL DISPENSARIES
Apollo is working on a telemedicine plan to create accessible and affordable model of care to masses. We have started about hundred digital dispensaries across Jharkhand to facilitate telemedicine service with doctors sitting in Apollo Hyderabad.
In last six months, we have operationalised over 100 centres in rural areas. Unique patient count is close to 68,000 with 36% repeat usage. This can be monitored anytime through dashboard. People can track real-time about how the services are being availed.
The software even tracks the attendance of people, the equipment and the medical prescriptions written. This is the benefit that digital tools bring to you.
KEY COMPONENTS OF OUR SERVICE DELIVERY MECHANISM
We have required infrastructures including skilled manpower, homegrown EMR software, urine electrolyte analyzer, and a non-invasive haemoglobin measurement machine.
People often do not want to have invasive blood tests. They are found to be averse to give their blood or get pricked and hence their screening does not happen. To do away this, we along with some startups have come up with this innovative device which can collect haemoglobin in a non-invasive way. It takes a photo of your eye and then tells your haemoglobin value accurately.
Similarly we have a fetal heart rate monitor and multi-vital monitor. This works like a digital stethoscope. It has a 12 lead ECG with digital thermometer.
Vitals can be recorded in the software. The data can be easily accesses by doctors attending patients from Hyderabad through video calls. They guide patients as per the requirement– how to go about treatment plan.
In addition, we have an extra digitizer. In case patient comes with their physical X-ray reports, those can be uploaded and viewed. On that basis doctors provide their suggestions.
CASE STUDY
This is a simple story of a person suffering from a severe skin infection for over six months. Despite many visits to doctors, the disease was not getting diagnosed. Someone suggested him to come to our distal dispensary. We have dermatologists who guide patient through video chat. Disease was diagnosed and cured without much hassles. This is how we are making a credible difference in delivery of services to common man. Through video consultations, doctors including paediatrics, gynaecologists and NCD experts provide best care at these centres.
ROBUST TRAINING PROGRAMMES
We have also set up not just broadband but Internet local loop, that's a full leased line of Internet, to ensure smooth connectivity between these centres and our Centre in Hyderabad. Apollo invests a lot in training of ANMs and the nurses. With full video- based learning management system we conduct exams to check their level of understanding. We can also check their learning ability as well. 60 percent of our beneficiaries are female who are unable to go far to get treatment. They can get those treatments close to their home. We have 33 percent referrals in dermatology.
Currently we have 10 consultations per day per Centre. Overall, we are doing more than 1,000 tele-consults per day. We also take feedback directly from our beneficiaries. We have surveyed 82 percent of the beneficiaries who have availed benefits and our score is pretty good.
TELE EMERGENCY PROGRAMME IN HIMACHAL
We are also running Tele emergency programme at a height of 14,000 feet in Himachal Pradesh. We have three centres each in Lahaul and Spiti valley. We have stabilised more than 1,100 emergency patients over the last four years. Nurses are trained for six weeks in Apollo emergency department and then they are placed where they can stabilise patients. URBAN PRIMARY HEALTH CENTRES We are running about 180 centres with staff of six people–one doctor, two ANMs, one lab technician and one IT person. It's a four-room set up, fully paperless clinic. We do close to 40 lab investigations. TELE-OPHTHALMOLOGY CENTRES We are also running 115 tele-ophthalmology centres. Just in the month of August, we have seen 88,000 patients, close to 10,000 specialist tele-consultations. On a typical day, we do 12,000 OP and 1200 to 1500 specialist video consultations.
We do a lot of analytics in terms of what kind of diseases are happening, which district is getting affected the most and how many communicable disease cases are cropping up.
LEVERAGING AI AND MACHINE LEARNING
We are using machine learning and AI in multiple projects. AI is also being leveraged to augment the training part. In addition, we are using IoT devices in the UPHC to even control the temperature. The machine tells when the AC should be switched on and off. All these things can be controlled from our base in Hyderabad.
Apollo and Microsoft have joined hands to leverage AI for cardiac risk prediction. We are investing in ML in 'Ask Apollo' which is our B2C platform. As an end consumer, you can download the 'Ask Apollo' app and book a virtual consultation with any Apollo specialist.
Leveraging health analytics, we have reduced load on the district hospitals in Andhra Pradesh as more people are coming to primary health centres.

Follow and connect with us on Facebook, Twitter, LinkedIn, Elets video