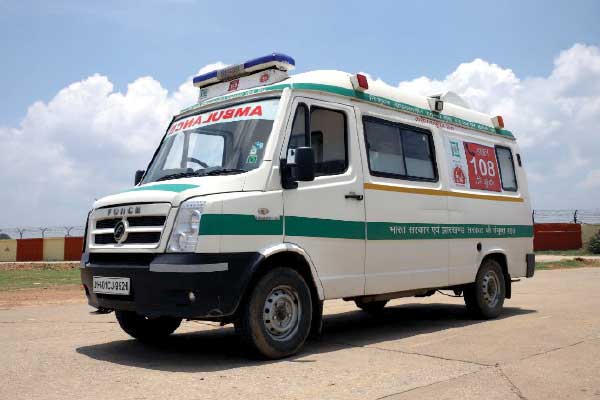 From a start-up with 10 ambulances to a well-established corporate entity with a fleet of 3,300 ambulances, Ziqitza HealthCare has come a long way, serving masses with quick and best emergency medical services. With different models including Cross subsidy 1298, it is contributing to bolster emergency care.
T he system of Emergency Medical Services, commonly referred to as EMS, has witnessed constant evolution, ever since its inception. Particularly, in India, EMS has been described as 'fragmented'. However, with the technological and infrastructural advancements, a lot has changed with time. The country takes pride at EMS delivery services that has grown exponentially and continues to expand.
As one of the pioneer companies in Emergency Medical Response Services and Patient Transport Services in India since 2005, Ziqitza Healthcare Limited (ZHL) has had its biggest USP in its robust ambulances, 24X7 helplines, and the holistic medical training that it provides to Emergency Medical Technician (EMTs) and drivers.
NEED FOR EMS SERVICES IN INDIA
While EMS service system is well- developed in countries like the United States, they were severely lacking in India till early 2000. Despite other developments in the healthcare sector, India had yet to establish a single, comprehensive EMS system that could be accessed by all. The existing system was fragmented and did not meet the acute demand. The main providers of ambulance services were private ambulance owners, hospitals, NGOs, and government agencies. Some services were free, while others were not.
There was no ambulance service to cover the entire city, that could be reached 24 hours a day at an easy-to- remember phone number similar to the 911 system in the U.S. The founders of ZHL were also very clear that the service should be accessible and affordable to all sections of the society without putting burden on those who did not have the capability to pay for the same.
OUR SERVICES
The solution of the above issues was to set up and operate the different business models / innovative service solutions to address different customer segments:
• Cross subsidy 1298 model: The cross subsidy model based on the ability of the patient to pay in accordance with the choice of the hospital. For example, if a patient goes to a government hospital, this is an indicator for the person's inability to afford high quality medical care. ZHL understands this and offers its service at a highly subsided rate for such patients. Moreover, accident victims are transported free of cost to the nearest hospital
• Ambulance Outsourcing 1298 Model: Hospitals and nursing homes want to focus on their core competency of quality and clinical treatment to their patients and outsourcing model helps to improve ZHLs ambulance utilisation and help a mortised fixed cost better. Today's hospital and nursing homes want to focus on their core competency and quality clinical treatments to their patients. They are outsourcing pharmacy, canteen, security and housekeeping. Management of ambulance, which is a heavy fixed asset as well as operationally intensive process is providing to be a huge non-core activity in many hospitals. ZHL offers this end to end emergency management systems to hospitals so that they can focus on their core competencies
• Public Private Partnership 108 Model: ZHL operates on a large scale public private partnership with the government of India through the Nation Rural Health Mission initiative in India. PPP Emergency Ambulance services have been provisioned in five- states namely- Madhya Pradesh, Jharkhand, Orissa, Bihar and Punjab as the 108 Ambulance service.
ZIQITZA'S USP
Over the period of 14 years, the company has grown exponentially from being a start-up with 10 ambulances to become a well- established corporate entity with a fleet of 3,300 ambulances and almost 10,000 employees across the country. The company has operations in 18 states across India and has served over 20 million people till date. ZHL has served 17, 54,019 pregnant women and helped in the delivery of over 10,000 babies across 18 states. ZHL also won the prestigious Godfrey Phillips National Bravery Awards 2007 and TOI Social Impact Awards 2013.
ZHL has been providing efficient EMS for several years now with trained and well-equipped EMTs to handle emergency situations across urban and rural areas of the country.
They are skilled not only to promptly deal with the potential crisis and complications during critical periods, en route medical centres, but provide care and relief to victims.
In a short span of time, ZHL has proved that it is a one-stop solution provider for EMS across the country by making its ambulance services accessible and affordable to both urban and remote regions.
Moreover, it caters to every industry and sector and provides services in accordance, be it for events, construction sites, corporate parks, or schools among others. From operations, helpline services and ambulance services to EMT trainings, ZHL has consistently reinforced its unquestionable expertise in the healthcare sector of India.


Follow and connect with us on Facebook, Twitter, LinkedIn, Elets video